A Book Lover's Paradise
| February 6th, 2018
After a recent fundraising boost, Book People plans to continue serving the community
---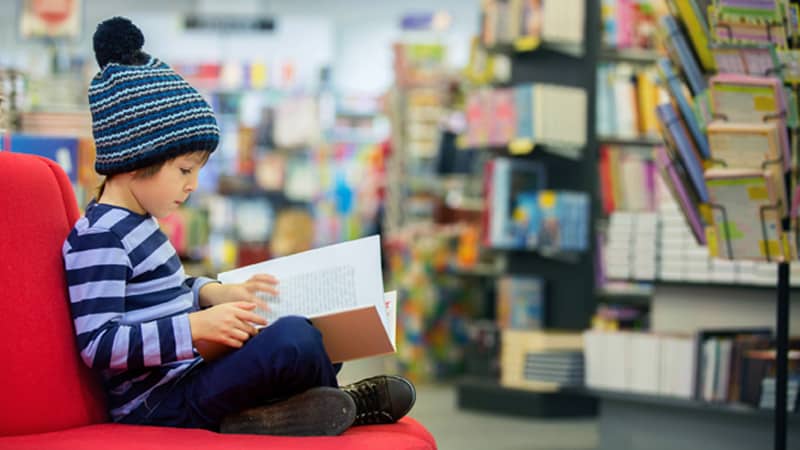 In 1980, book enthusiast Ruth Erb didn't so much want to start a business as fuel a passion. And so began Book People, an independent bookstore for fellow literary lovers to congregate, read and indulge their obsession.
The shop (think: Meg Ryan's "The Shop Around the Corner" in You've Got Mail) sits on the corner of Granite and Patterson avenues in Near West End. It resides in an appropriately cozy, charming, blue cottage that you would almost expect to see surrounded by a white picket fence with smoke billowing from its brick chimney.
Inside, within its inviting interior, Book People offers new and used books, regular author book signings and public events such as German Scrabble and poetry readings. Throughout its nearly 40 years, the shop has generated a strong sense of community, employed personable and equally book-obsessed staff, and harbored that enticing used-book smell that no Barnes & Noble has ever been able to replicate.
And the owner, Ruth Erb, is the exact person you would imagine running such a captivating bookstore, with her hospitable personality and obvious zeal for the business of books. Now 85 years old, she's ready to hand over the reins as owner and enjoy her handiwork from a more laidback role.
After Erb's decision to step down, the shop started an Indiegogo campaign in December 2017 to raise money for renovations and improvements. Throughout their month of fundraising, they collected $14,000 from loyal customers and generous fans. And according to store manager David Shuman, they plan to invest in new technology to make Book People more, well, up-to-date.
So although things are changing at one of Richmond's favorite independent bookstores, this neighborhood staple aims to remain a bibliophile's oasis for years to come.
---
536 Granite Ave.
804-288-4346 or BookPeopleRichmond.com