Book Review: Aging Famously
| July 24th, 2018
Exploring the later years of successful individuals
---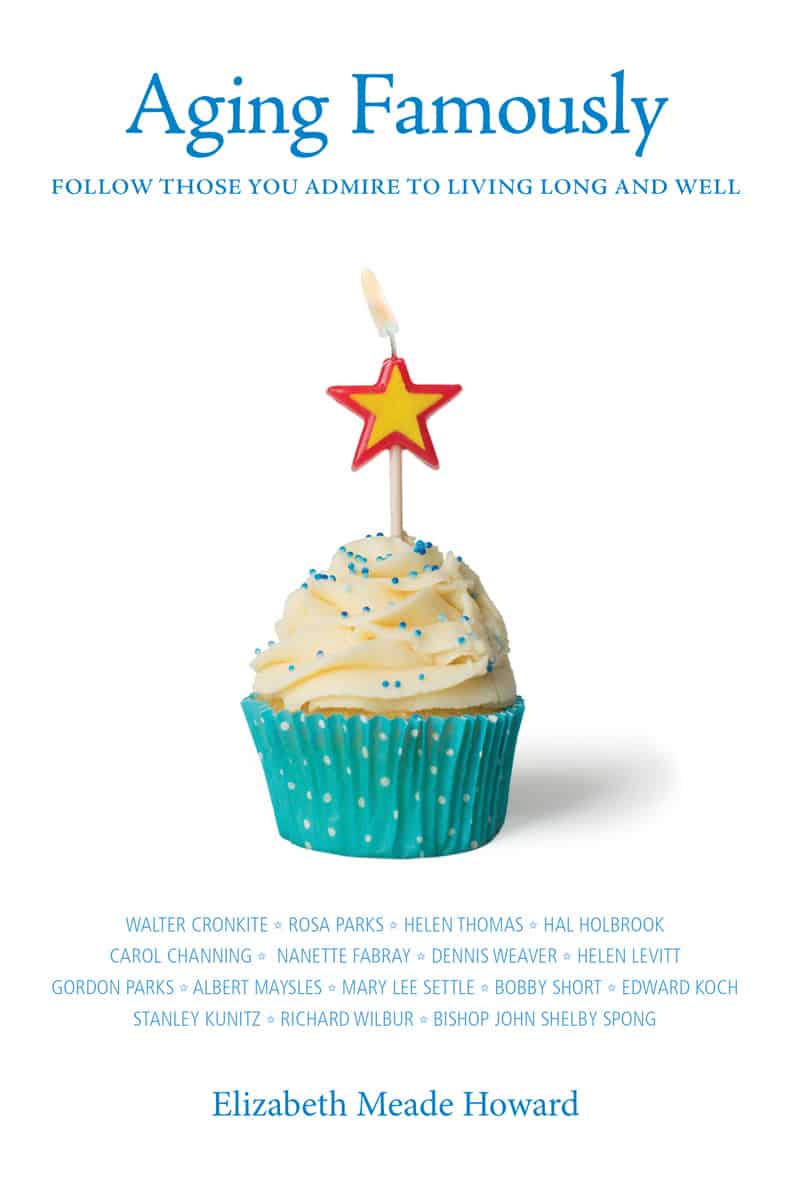 Biographies can inspire, providing readers with real-life stories of people overcoming obstacles, following passions, changing course or otherwise engaging in activities we can learn from. Such is the strength of Elizabeth Meade Howard's book, Aging Famously: Follow Those You Admire to Living Long and Well
.
In compiling material for her book, the Charlottesville-based writer looked for role models of positive aging. Her mini-bios include recognized names such as Walter Cronkite, Rosa Parks, Helen Thomas, Dennis Weaver and Carol Channing. The list also includes lesser-known but still accomplished personalities, especially from Howard's geography and affinities, including Central Virginia artists. The 34 chapters, each a separate profile, are divided into three parts: "Loss," "Passionate Purpose" and "Faith. Hope. Love."
A journalist by trade, Howard paints colorful pictures of fascinating individuals, most of whom lived successful lives off the beaten path – not in nine-to-five jobs but in creative fields such as visual and performing arts, writing and media. In looking at people "aging famously," the book lives up to expectations.
In other ways, it strays from expectations established by the title. The prologue is a heartfelt tribute to Howard's father: his career, relationships, retirement and death. The introduction to part one, "Loss," continues the thread, as Howard tells of her struggles to come to terms with grief following her father's death, which led to the project that became this book. This focus on grief may be painful to read for those who are still tender in their own grief; and it seems ironic to being wading through death while looking for guidance on how to live.
The mini-bios also cover more than just the individuals' aging experiences. The profiles delve into the early lives, the careers and relationships that made them who they would become in later years. While interesting and informative, those early details don't necessarily provide inspiration to those looking for guidance in aging well.
For some readers looking for role models like themselves, Aging Famously may be lacking. For everyday people who question how to manage the next stage of life, the focus on highly successful people may lead to dissatisfaction more than peace. After all, the profiled individuals were able to use momentum from their early success to propel them through their later years.
If you're looking for intriguing, well-crafted biographies of people who carried success throughout their lives, you will find that in the pages of Aging Famously. Those expectations can guide you to enjoyment.
---
Aging Famously: Follow Those You Admire to Living Long and Well
By Elizabeth Meade Howard
Jefferson Park Press, 2017