Books with Disappointing Endings
| October 20th, 2020
We love these books ... but then the authors let us down
---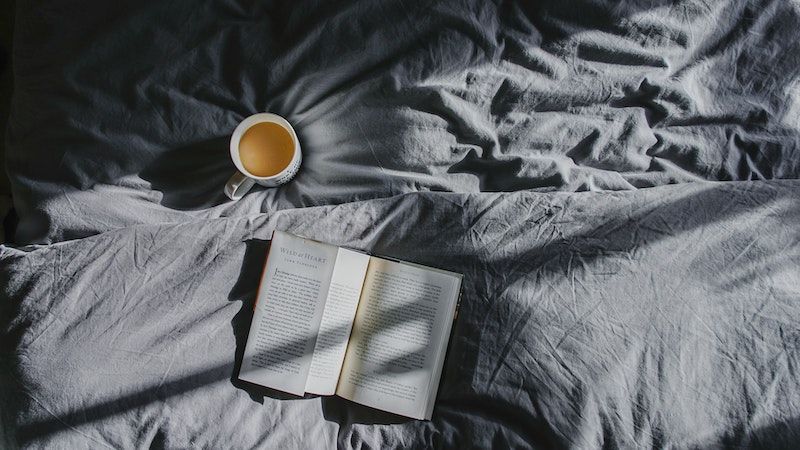 "You've powered through a 400-page book that has so far been nothing short of thrilling, gripping and suspenseful. It's been a long journey and you're finally coming to the end." So began an email I received about books with disappointing endings, from an online bookseller, OnBuy Books.
After the book author's superb leadup to the ending, the email continued, the ending is "not what it seems, and you find yourself shouting in anger and exclaiming 'how can it end like that!'!"
If a book is ho-hum, I'm often relieved to reach the end, whatever that end may be. For an engaging read, I may be sad to reach the conclusion, like it's time to say "goodbye" to a dear friend. But if that "goodbye" is frustrating, oh, my! As OnBuy Books said, "Some good books can carry truly disappointing endings, leaving us incensed by what we have read, wishing we could earn the hours back."
A Curated List of Books with Disappointing Endings
OnBuy Books decided to search reader reviews to identify 20 books with endings that disappoint. To reach their conclusion, OnBuy researchers trawled through Listopia on Goodreads using "ending" to source the lists with the word disappointing and its variants, including bad, worst, terrible, awful and rubbish. Researchers also conducted a Google site command to find the number of reviews referencing an ending as disappointing.
OnBuy reported, "It seems some of our most loved (or supposedly loved) books feature quite high on the list."
I do have some issues with the report's methodology, since it looked at totals rather than percentages. A large total of negative reviews of a book's ending may be because a popular book has more reviews. So perhaps a more apt conclusion should be: Here are 20 most-read books that readers feel have disappointing endings.
The Books
OnBuy found that Hunger Games Mockingjay, by Susan Collins, has the most aggravating ending (with 673 negative reviews). "According to readers, it had an extremely underwhelming ending where there was a build-up and very little pay-off." This disappointment wasn't an issue with the first two books in the trilogy, and being aggravated with the conclusion of the final book in a trilogy takes aggravation to a whole different level!
Next came Ian McEwan's romantic novel, Atonement (with 514 reviews from disappointed readers), followed by Allegiant, by Veronica Roth. The Twilight Saga: Breaking Dawn, by Stephanie Meyer, also caused some conclusion anguish (434 negative reviews).
---
---
The fifth book on the list of books with disappointing endings is a classic: Romeo and Juliet (430 reviews criticizing the ending). This is another example of flimsy methodology. This story has been around long before the internet; and it may, in fact, have amassed quite a large number of online reviews. However, it is no surprise that plenty of readers are disappointed that both the hero and heroine die at the end.
Even some J.K. Rowling books made the list: Harry Potter and the Deathly Hallows and Harry Potter and the Half-Blood Prince came in at six and 10 respectively.
What makes a disappointing ending?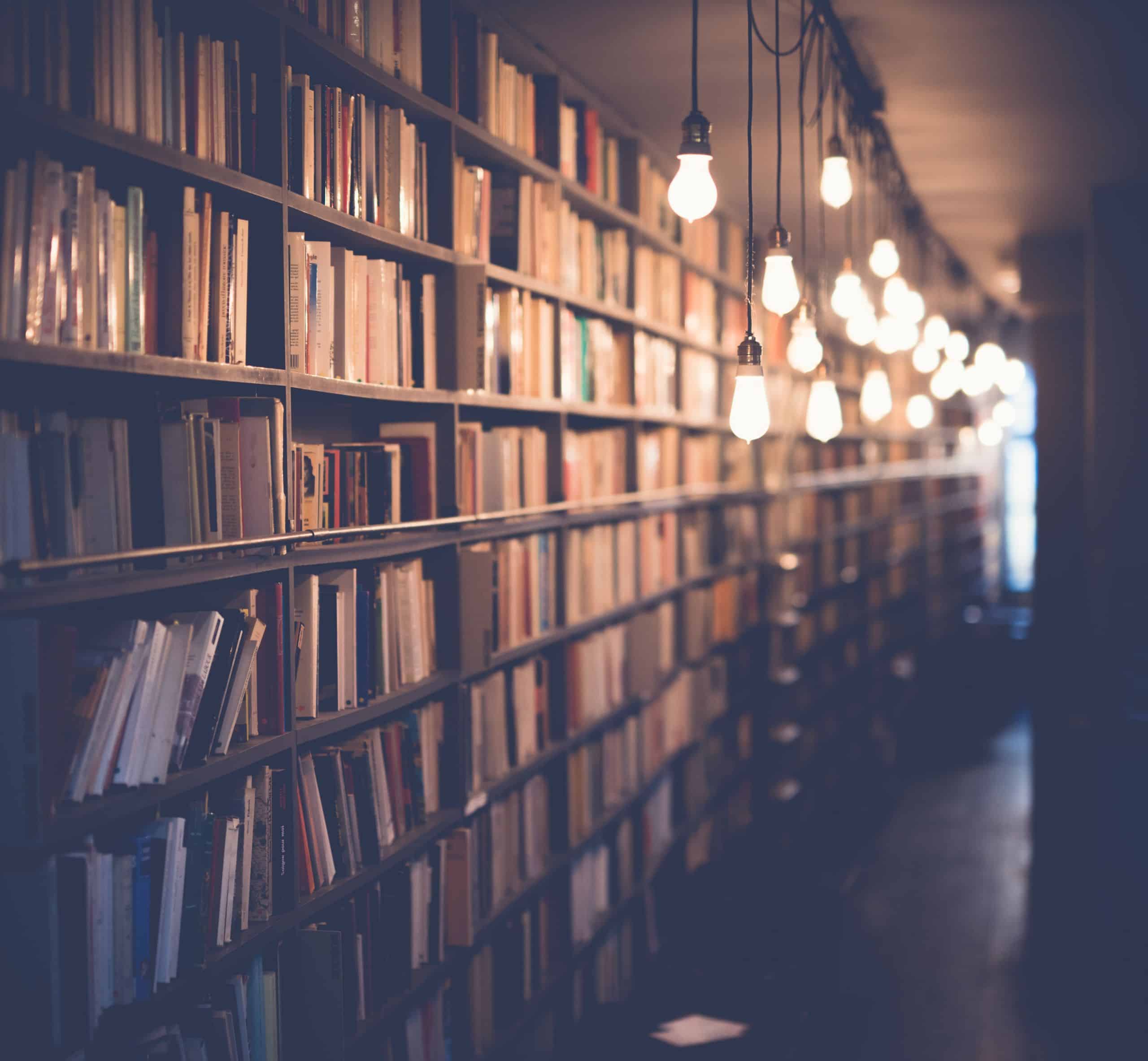 Despite having reservations as to the methodology of the list's creation, I appreciate the idea of bemoaning bad endings and commiserating with fellow book lovers. I recall the first two books that broke my heart, Marjorie Kinnan Rawlings' The Yearling and Fred Gipson's Old Yeller.
So, I did a little Googling to find other reasons for readers to grouse about a book's ending.
"I won't lie: my emotional attachment to the characters can influence my judgment here," said reader Emma Oulton in Bustle. "Ambiguous endings might be the most creative choice; but that doesn't make them any less disappointing when you've stayed up all night trying to read to the end. And of course, sometimes a disappointing ending is just plain bad. Sometimes you get the feeling that it was late, the author was tired, and they just wanted to wrap it up and send it off to their editor so that they could go to bed."
Like OnBuy, Oulton also reported Ian McEwan's Atonement to be disappointing. "We know that when we're reading a fiction book, nothing in it really happened; but you don't usually expect the book itself to admit that. In Atonement, we make it almost to the end before the narrator admits that she's been making up all the happy parts, and that actually most of the characters died many years before."
---
---
Judy Berman brought up another classic, Little Women, in a look at disappointing book endings for The Atlantic. "It ends with the handy resolution of everyone getting married – and while motherly Meg turns out fine with Mr. Brooke, Jo refuses her soul mate Laurie's proposal. Reformed-brat Amy scoops up Laurie and Jo runs a school for boys with her cranky husband, Professor Bhaer. And yet, everyone's supposedly pretty happy about all of this. Not only is it unsatisfying to see independent, headstrong Jo tamed and domesticated, but these sub-optimal matches are kind of heartbreaking."
A list on Books & Such Literary Management by blogger Janet Kobobel Grant included more classic literature, including Adventures of Huckleberry Finn, Farewell to Arms, Alice's Adventures in Wonderland, Our Mutual Friend, The Return of the Native, and Little Women. Grant was also disappointed in Gone Girl: "Gillian Flynn created a complex, genuinely interesting heroine. And then proceeded to turn her into an untrammeled – yet one-dimensional! – psychopath."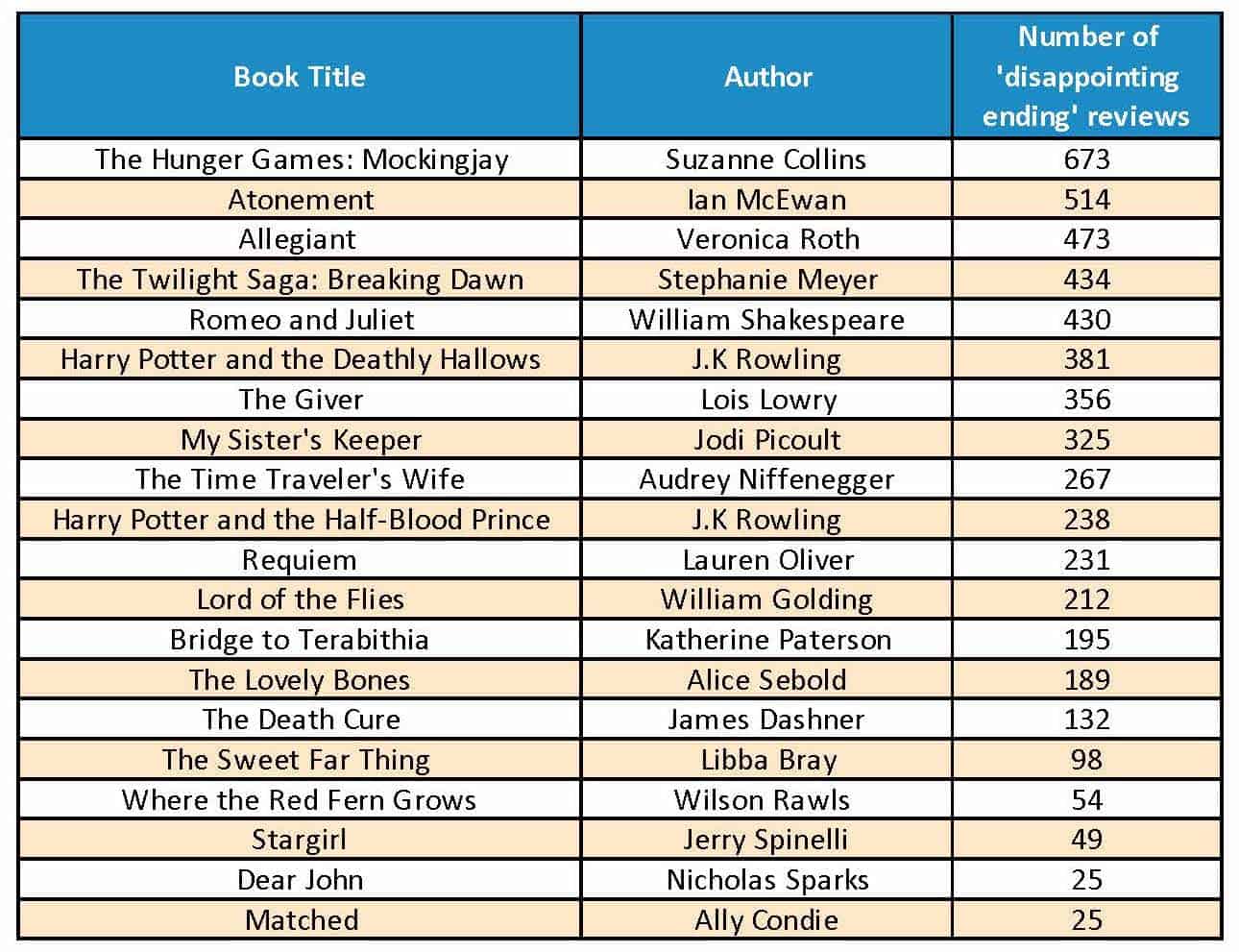 A worthy book captures our heart as well as our time. May your next read leave you satisfied from beginning to end.