BOOMER Body Tuneup: Repairing Teeth
| July 17th, 2014
Restore the smile of your youth or even get a better one
---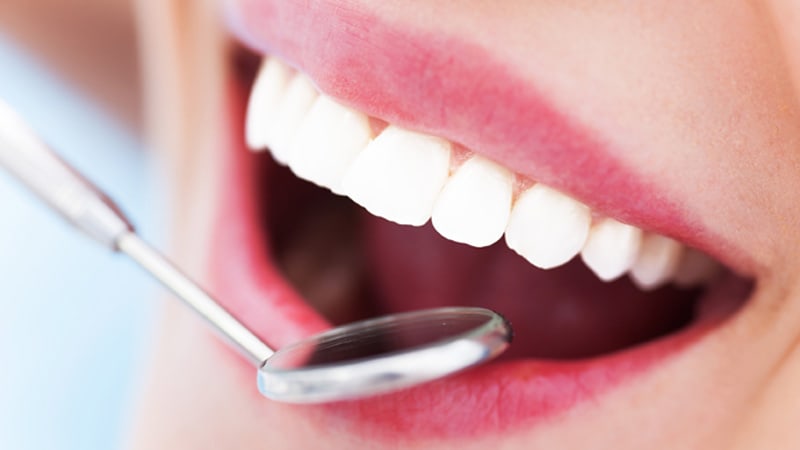 THE DIAGNOSTICS
1. Do you need a tooth (teeth) extracted?
2. Are your dentures loose and making it hard to eat?
3. Do you have brokenteeth or gaps?
4. Are your teethcrooked or stained?
THE RX
IF YOU'VE ANSWERED YES …
Age isn't always kind to your smile. But nowadays, there are plenty of ways to restore the smile of your youth or even get a better one.
REPLACING TEETH
When teeth are lost, the bone underneath can start to deteriorate. Dentures not only do nothing to prevent that loss, but they bear the brunt of it. Oral surgeon Dr. Kanyon Keeney of Virginia Oral & Facial Surgery says, "The denture looks great and even fits well, but after a while, it stops fitting so well," which can cause problems with eating, speech, appearance and more.
On the other hand, a dental implant, or titanium root, in essence puts the bone back to work. "Within a centimeter on each side of that implant, that bone won't go away," says Keeney. The bone actually fuses to the implant in a process called osseointegration. This gives an implant the strength to support a tooth (crown) or multiple teeth, in the form of a removable denture or a fixed bridge. A bone graft is required if the patient doesn't have sufficient bone to provide a foundation. As with any procedure, there can be complications. Dr. Baxter Perkinson of Virginia Family Dentistry has witnessed significant progress in the 40-plus years he's been doing implants, however.
"In the old days, if you lost your front tooth, you had to go without a front tooth until the bone healed around the implant," Perkinson says. "Today we can immediately place the implant in the hole that the tooth came out of, clip an abutment [post for tooth] on the implant and then put a temporary tooth on the abutment. You come in and have a tooth taken out and you leave with a tooth in place." It takes several months for full integration of the bone to the implant.
An implant, which can last a lifetime, costs about $4,000 (including the abutment and the crown). The cost, which varies, is covered by insurance but may max out your annual benefit. Alternatively, patients can also go ahead with mini dental implants for a budget-friendly option. On average, mini dental implants cost between $500 to $2,000 for a single implant.
REPAIRING TEETH
Perhaps you're not missing a whole tooth but your teeth are chipped, discolored, crooked or gapped. An effective fix could be a veneer, or wafer-thin, ceramic shell applied over the front of the tooth. (Thin veneers for largely intact teeth differ from crowns, which may be used when tooth decay or root canals have resulted in the loss of significant tooth structure.)
When applying veneers, "They (dentists) used to be more aggressive in removing tooth structure," says Dr. Majd Babik of Crossridge Family and Cosmetic Dentistry. "Now we take a very little amount of the tooth structure away, sometimes almost none."
The process takes two visits. In the first, you prepare the tooth and make an impression. Then you return for the permanent veneer. With new, stronger materials and bonding agents, a veneer can last as long as any of your teeth.
Costing about $1,200, depending upon particulars, it's usually not covered by insurance.
WHITENING TEETH
While people have been whitening their teeth for decades, the process has evolved in terms of the how and how much.
"It (laser whitening) will do in one hour what your take-home (bleach) trays would do in 10 sessions," explains Dr. Jeffrey Friend of RVA Dental Care. Bleach trays are now used simply to maintain your newly whitened smile. According to Friend, drugstore solutions may work well for some; however, for most folks, laser whitening is about 90 percent more effective.
Laser whitening is a much safer option, too. "People who bleach their own teeth risk harming soft and hard tissue," says Dr. Ursula Klostermyer of Advanced Dentistry of Richmond, because it is not administered – and, therefore, isn't supervised – by a trained professional.
The price for laser whitening has also dropped dramatically — from $1,000 to about $400, depending upon your doctor and your needs — but is not covered by insurance.
CASE STUDY: RAY JAMERSON
In 1963, Ray Jamerson got a removable partial denture after losing one of his front teeth playing sports. The partial, which replaced not only his front tooth but also four molars, lasted almost 50 years, well past its life expectancy.
"It did get a little bit loose over the years. I would have to have a dentist adjust it from time to time," says the 79-year-old Jamerson. But the real reason he decided to swap the partial denture for dental implants was because they were "healthier." They would ensure that his bone and other teeth remained strong, plus allow him to eat a more well-rounded diet.
Several years ago, Friend replaced Jamerson's five missing teeth with implants, using a crown in the front and two fixed bridges, supported by the implants, in the back.
"There was no adjustment period at all," notes Jamerson. "It was a very smooth process!"
Terri L. Jones is a Richmond freelance editorial writer and advertising/marketing copywriter – and frequent BOOMER contributor. Visit her at WordPlayCreative.com.