BOOMER's Passport to Easy Travel
| July 31st, 2014
Paula Neely helps you plan your next big trip
---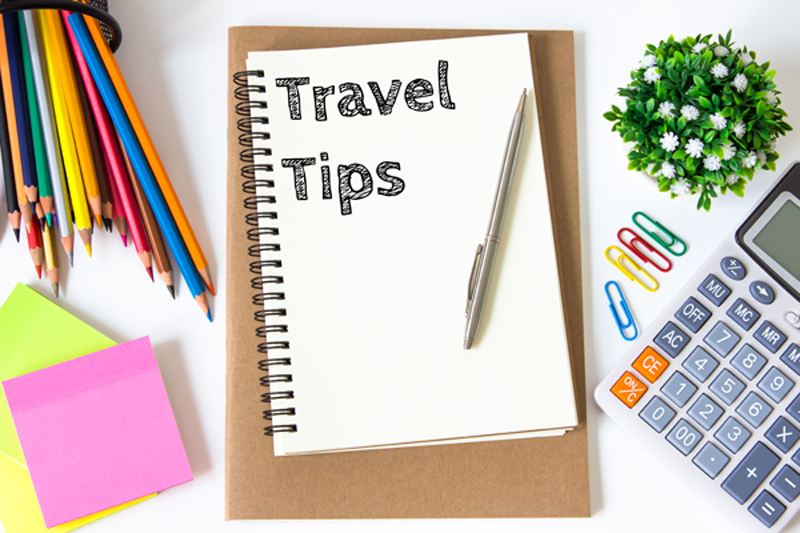 As boomers ease into retirement or semi-retirement, many are filling their free time with travel. According to the U.S. Travel Association, more than 36 percent of U.S. leisure travelers are over the age of 55. Some seek adventure, relaxation or cultural enrichment. Others want an unplugged eco-vacation, a trip to their ancestral homeland or multigenerational family experiences.
But figuring out where to go, how to get there and what to do at the most affordable rates can be a daunting, time-consuming task even for well-traveled boomers. Here are some tips from experts that might make planning your next trip a little bit easier: 
1. WHERE DO YOU WANT TO GO?
First things first. Collette's online travel site suggests a few questions: What's the first place that pops into your mind? Are there regions you like to visit because of the weather? What kind of cuisine do you enjoy? Are architecture and history more important than beaches and sun? What's on your bucket list?
Or try AARP's new online trip finder at travel.aarp.org and discover vacations that match your interests. You don't have to be a member to use it. Just click on the things you'd like to do, what kind of setting you like, how long you want to stay, when you want to go and how many people are going. The trip finder will suggest several getaways that match. Next, click on a destination for information about the site, what to do and suggested activities. Save activities you'd like to pursue to an online itinerary and when you've finished customizing your adventure, click a button to book it yourself or through a travel agent affiliated with AARP.
For more obscure destinations, visit atlastobscura.com to search the "world's wondrous and curious places."
2. USE A TRAVEL AGENT.
According to Heather Hunter, AAA public relations director, travel agents can help you save time and money. They know when to travel to different locations to get the best deals, they can offer exclusive benefits, and they can share personal experiences about the trips they book. Plus, if anything goes wrong, you can call them for help.
What's not widely known: Trips often cost the same whether you use an agent or book them directly yourself.
3. 11 DO-IT-YOURSELF TRIP TIPS:
• Visit destination websites. You'll find information about special packages, airfare deals, activities, getting around and accommodations.
• Read TripAdvisor reviews. These provide a more realistic idea of what you can expect than destination marketing materials.
• Find cheap flights. Compare rates at online booking sites, such as Kayak or Expedia. Then get a quote from the airline. It might be even cheaper.
• Be flexible. By shifting your travel dates a few days or weeks, you can often save considerable money.
• Rent a home, not a hotel room. For multi-day stays, vacation homes are usually less expensive, roomier and more luxurious. Use one as a hub for day trips and you'll have a kitchen so you can save on meals. Research options at VacationRentalByOwner.com, HomeAway.com, and airbnb.com.
• Save on car rentals: Say "no" to extras like collision insurance, refueling and GPS, AARP advises. Find out what your auto insurance policy covers and see whether your credit card includes coverage. Tank up for less before you return the car. Use your smartphone for navigating.
• Check Cruises. Experts say cruise rates are more competitive than ever. Ask about senior discounts and travel during shoulder seasons for best deals and smaller crowds. For more deals, Boomerplaces.com suggests: travel.AARP.org, vacationstogo.com, cruise.com, cruiseone.com and cruisebrothers.com.
• Take a train. Avoid congested highways, parking hassles and more complicated, expensive air travel by taking a train. You can ride the same seat straight into the heart of popular destinations such as Washington, D.C., Boston, New York City or Norfolk. Book at least 14 days in advance and save 25 percent or more. Roundtrip fares from the Staples Mill Station in Richmond are as low as $50 to Washington and $136 to NYC. "Passengers can choose to work, read, visit the café car or sleep and have found this to be a more attractive choice than other modes of transportation," says Kimberly Woods, Amtrak media relations manager.
• Jump on Flash Sales. Check out Groupon Getaways, Living Social Escapes and Jetsetter websites for last-minute deals. Be sure to read the warranties and fine print.
• Don't Forget Member Discounts: AARP and AAA offer substantial travel discounts to members. You may also find trip deals through alumni associations and church groups.
• Research which airport to use. There are nine airports serving Virginia. Choose the one closest to you that offers the best prices AND the most convenient connections. For instance, you might get a cheap, direct flight to your destination from Washington Dulles International Airport, but it may be just as affordable (and more relaxing) to fly to Dulles from Richmond and save on gas and parking. (Dulles is located in Chantilly, about 26 miles west of Washington D.C., with flights to national and international destinations. Ronald Reagan National Airport in Arlington is the closest airport to D.C. Norfolk International Airport is the largest airport in south-eastern Virginia, and Richmond International Airport serves the central Virginia area. The Newport News-Williamsburg, Roanoke-Blacksburg, Charlottesville-Albemarle, Lynchburg and Shenandoah regional airports offer daily service to major hub cities.