Lightening the Load
February 7th, 2018
A new business providing transitional assistance
---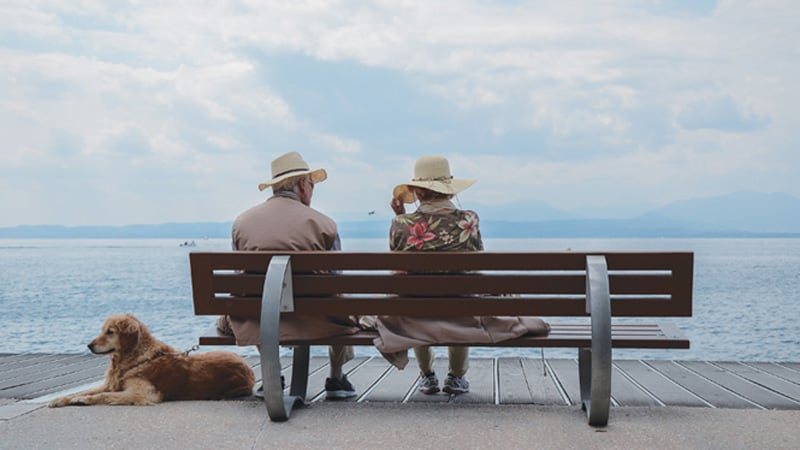 When Elton Brown, a self-proclaimed "Grandma's boy," found out that his grandmother was sick and could no longer remain in her home, his world was upended.
And so was his family's.
They were hit suddenly by a wave of stress, faced with the burden of moving her into an assisted living facility, selling her home and allocating out a lifetime of belongings. Nobody was prepared or equipped to deal with this unexpected ordeal, and Brown recalls that the tension began to drive the family apart. "Instead of coming together," he says, "we were fighting over material things."
A basketball player for UVA at the time, Brown vowed that, once his athletic career ended, he would do something to help other families in similar situations.
Seven years later, in 2017, he launched Boomers Transitions.
THE NEED, THE SOLUTION
When seniors reach a point that remaining in their home is no longer feasible and they must move where assistance is more accessible, the weight of the move often falls onto the shoulders of family members. To add to the complexity, many seniors have lived in the same home for decades, with baggage to match.
Created for families and individuals preparing for such a big transition, Boomers Transitions is a "one stop shop," says Brown. The business provides a spectrum of services, including decluttering, packing, moving and resettling, as well as helping clients find a suitable assisted living facility.
Services are available a la carte, or from start to finish.
Boomers Transitions aims to make the situation as simple as possible for the entire family; but above all, the staff vows to keep the client at the center of the operation. When moving to a new location, for example, the team will set up the new space as similarly to the former home as possible.
"We want [the client] to feel more at home, at peace, and feel like they're not losing control but going to another chapter," Brown explains.
And for the inevitable objects too big to transfer but infused with nostalgia nonetheless, the staff will take photos for the client to keep in an album or hang up in their new home.
Boomers Transitions launched in the fall of 2017 and has received an outpouring of enthusiastic feedback.
Marilyn Burton heard about the service just as she was beginning to help her mother-in-law move into a nursing home. Overwhelmed with the implications of packing and moving, she hired Boomers Transitions. After an initial assessment, a small team of movers came to the house to pack up and move the household to the new location. They finished cleaning out the house and assisted in putting it on the real estate market.
Burton explains, half-jokingly, that it would have taken her a year to do what the staff at Boomers Transitions did in a matter of days. "Everything they said they could do, they delivered … I couldn't have done it all on my own," she says. Before she knew it, her mother-in-law's home was sold, and the transition was complete.
---
BoomersTransitions.com, Facebook @BoomersTransitions or 804-617-4219