Smooth American Jazz with a Harmonious French Twist
| February 20th, 2018
Cécile McLorin Salvant is coming to Richmond with some sultry melodies
---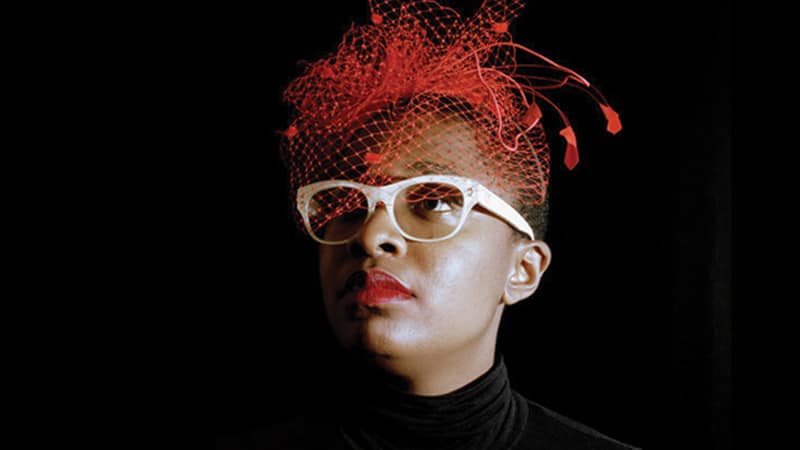 It takes a lot these days for singers to stand out, with musical talent easily accessible on so many platforms. Fortunately, for modern jazz vocalist Cécile McLorin Salvant, that never seems to have been an issue.
Salvant began incorporating music into her life at the age of 5, through the practice of classical piano. At 8, she joined the Miami Choral Society as a singer; and from there her fervor for music took off. She started working with private instructors, refining her sound and honing her passion.
She eventually moved to France to study law, as well as classical and baroque voice at the Darius Milhaud Conservatory. While further sharpening her vocal cords, Salvant began singing with her first band, performing concerts throughout Paris. Then in 2009, she recorded her first album Cécile, and a year later won the Thelonious Monk competition in Washington, D.C.
And that was just the beginning.
To date, Salvant has produced three other albums outside of Cécile: WomanChild, For One to Love and Dreams and Daggers. Two of her albums were nominated for a Grammy, and For One to Love won a Grammy for Best Jazz Vocal Album in 2016.
Born in Miami to a French mother and a Haitian father, Salvant entered into an eclectic life from the start. Her diverse experiences and cultures and genetics heavily influence her overall tone, and because of that, her music doesn't fall cleanly into one specific genre. Her jazz-based songs are punctuated with swing and blues, and her French background is openly intertwined. She incorporates a modern twist into classic songs and styles; within her crooning tunes, you may hear some of her musical influences shining through, such as Billie Holiday, Betty Carter and Sarah Vaughan.
Salvant has been taking her vocals on tour throughout the world, and as fate would have it, she's stopping in Richmond. Enjoy her and her mesmerizing melodies live at the University of Richmond on Friday, Feb. 23. And for a pre-show bonus, arrive early for a discussion with Salvant herself, led by WCVE Jazz host Peter Solomon.
---
Friday, Feb. 23 at 7:30 p.m.
University of Richmond's Camp Concert Hall
Modlin.Richmond.edu or 804-289-8980