Chalkboard KeepZit Kooler Review
June 23rd, 2020
Maybe the best can koozie yet
---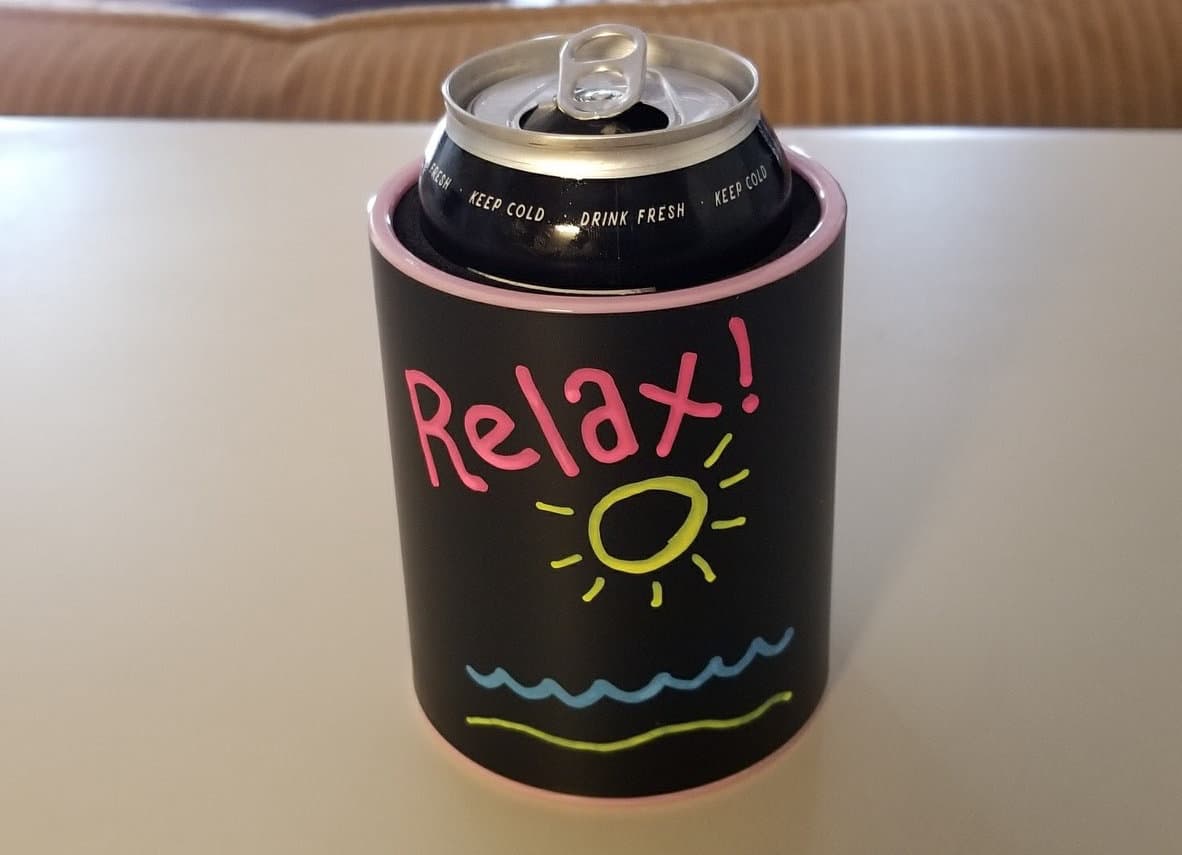 Especially this time of year, keeping your drink chilled while you sip can be a challenge. You may want to slowly savor every drop or multitask with fun and games or while doing chores, a can or bottle sitting in the summer warmth quickly reaches too-warm temperatures. You need a good koozie to insulate your drink.
I recently had the opportunity to try out a new drink-hugger that solves koozie problems you didn't even know you had. For example:
Do you ever get tired of grabbing these same old koozies out of your cabinets? Not with this one – you can have a different design every time!
Does it seem that the drink warms up quickly, even with a koozie? This one has extra-thick insulation as well as a durable plastic shell.
Do you set your drink down when mingling with family or friends and then totally forget which drink is yours (an especially troublesome problem with the coronavirus still lurking around)? You will never have doubts with this one!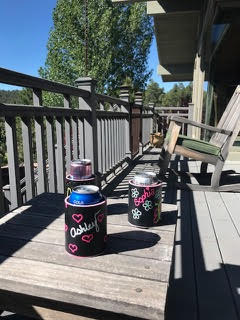 The Chalkboard KeepZit Kooler is the newest product from KeepZit Kooler, which makes beverage holders in a variety of designs. The koozies work with 12- and 16-ounce cans as well as 16.9-ounce water bottles. The lightweight, dual-insulation, no-sweat beverage holder keeps drinks colder longer and features a center hole in the base for easier can or bottle removal.
Better yet, the new Chalkboard design lets you personalize your can-holder with reusable, non-smudge, wet-erase chalk. The "chalkboard" extends the entire height of the holder, all the way around. It's perfect for kids and adults, and for families, parties and solo.
Beverage holders and cup holders are available on the KeepZit Kooler website.