Changing Richmond
June 26th, 2019
The evolution of our city from 1969
---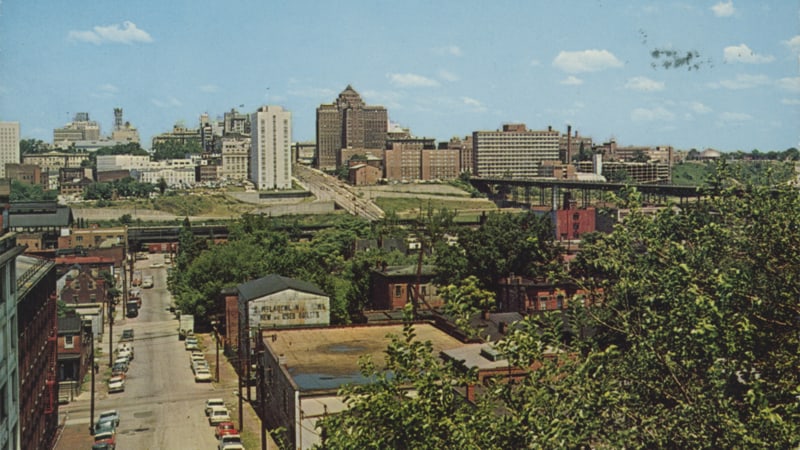 Many places we take for granted now were little more than a twinkle in someone's eye 50 years ago. Others were in the works. And some old friends got a little extra love. The 1969 Richmond Times-Dispatch kept readers informed:
Projects in the works included Ninth Street Bridge, New City Hall and the $23 million Richmond Coliseum. Byrd Airport additions were under construction. An automated conveyor belt luggage delivery system was one of the new services at Byrd.
Highways 295 and 288 were being planned to encircle the Richmond metropolitan area. Other projections included a six-lane bridge over the James River, between the Boulevard Bridge and Huguenot Bridge, and the "Chippenham-Laburnum Bridge" linking the eastern end of Chippenham Parkway with Laburnum.
Other cool ideas being bandied about: making Richmond's Broad Street Station a "Virginia Museum of Science" and restoring Richmond's canals and locks to make them navigable for recreation and commerce.
Plans were announced for a new Chesterfield hospital at Chippenham Parkway and Jahnke Road, a Federal Reserve Bank building between Seventh and Ninth streets and a large production brewery and recreational facility in James City County from Anheuser-Busch.
In business news that year, Philip Morris acquired Miller Brewing, and Virginia Power and Electric Co. gained approval for the North Anna River dam.
In June, A.H. Robins announced a $50 million gift to the University of Richmond.
Henrico County was developing its library system. The first phase, completed in 1968, saw the opening of several branches and the hiring of staff, including a full-time director.
In the works for quite a while and quite contentious, the annexation judgment was announced: 44,000 Chesterfield County residents on 23 square miles of land (about half of the area originally sought by the city) became Richmond city residents.
The James River Park was also in planning stages, slated to provide access to the river for public enjoyment while maintaining natural conservation. Some suggestions sound familiar: keeping natural wooded areas where possible; using native plants; focusing on day use and prohibiting camping; and encouraging rock hopping. Other suggestions went nowhere: making renovations to the 1883 Gothic-Revival-style Pump House and converting it to a museum, dinner theater and boat station for canal rides; a monorail between Belle Isle and downtown; and a highway along the south side of the James.
The "Great Battle of the Belgian Blocks" continued over Monument Avenue. In 1968, president of the Monument Avenue Association Jacquelin E. Taylor had stopped the city from applying asphalt over the street's paving blocks – she even blocked the asphalt-laying machine. The debate between blocks and asphalt continued into 1969, informing many Richmonders about the value of the historic avenue.
Richmond sites added to the National Register of Historic Places included Old City Hall, the Egyptian Building, the First African Baptist Church and Monumental Church.
The Richmond SPCA dedicates its new animal shelter.