Classical ... and Casual
| September 19th, 2015
BOOMER's Daniel Neman on the Richmond Symphony's new fall concerts.
---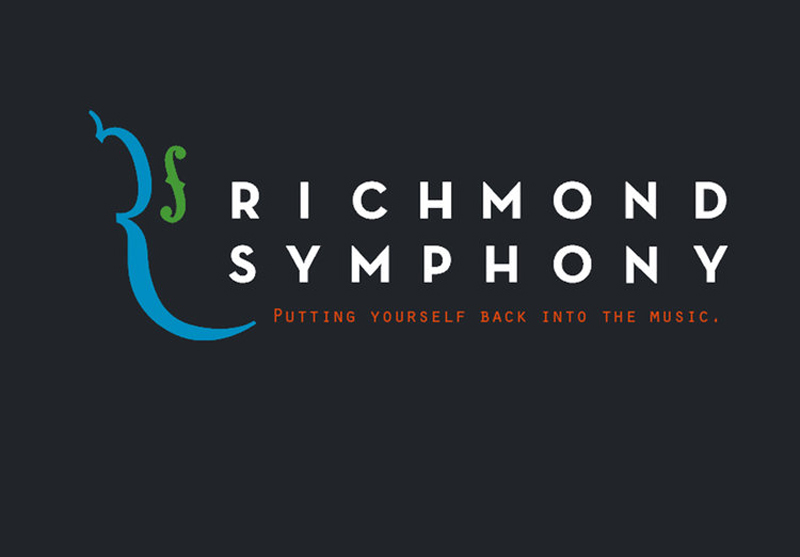 Everybody knows classical music is boring. Stuffy. Mummified.
Beethoven plumbing the depths of the human soul in a symphony is nowhere near as satisfying as hearing Taylor Swift complain about yet another ex-boyfriend. And Justin Bieber describing how he wants to eat fondue with you is obviously more enjoyable than some stodgy, old comic opera by Mozart.
The folks at the Richmond Symphony Orchestra disagree. They believe that if people would give classical music a try, they would find they like it.
So they are bringing out new music series – one new, one moved to a hip new location – to introduce more people to the music that has been thrilling the world for centuries. The programs are short, just 60 minutes; they are inexpensive, as little as $10. And they all include the option to drink alcoholic and nonalcoholic drinks afterward.
Music after work in an informal setting, with alcohol? It's like Friday Cheers, with tubas. "The whole idea is that we want to reach new audiences. We know that there are a lot of people who are curious about what the symphony does and what we play, but are not yet ready to come to a full-length Masterworks concert," said music director Steven Smith.
All performances will begin at 6:30 p.m. and last one hour, distinctions designed to make the music less intimidating and more accessible. Informality will be encouraged.
CASUAL FRIDAYS
Casual Fridays is a new concept this season. The four programs will feature just one work apiece, along with a discussion by the conductor.
The programs will be held at the Carpenter Theatre at CenterStage, 600 E. Grace St. Tickets begin at $10, with series subscriptions also available. After each show, the audience is invited to Coda Urban Bistro, 700 E. Broad St., for drinks and socializing.
Two spotlighted composers were chosen in part because this year marks the 150th anniversary of their births. Jean Sibelius' Symphony No. 2 (Nov. 13) is a nationalistic work showing the Finnish people's desire to be independent from Russia, Smith said. The other sesquicentennarian, Carl Nielsen, is less known than Sibelius; his Symphony No. 4 (Oct. 16) is subtitled "The Inextinguishable," which Smith sees as key to its meaning.
"What I think Nielsen was trying to express was the inextinguishable spirit of the creative and artistic side of life," he said.
Johannes Brahms' lyrical Symphony No. 2 (April 1, 2016) is a departure from his darker first symphony, Smith said. In keeping with the Romantic spirit of the 19th century, he sees it as a celebration of the joys of Nature.
The remaining work, Pyotr Ilyich Tchaikovsky's "Manfred" Symphony, will be conducted Feb. 5, 2016, by guest conductor Victor Yampolsky of Northwestern University and conductor emeritus of the Omaha Symphony Orchestra. Yampolsky is a native of Russia and "brings a unique perspective on the Russian tradition," Smith said.
RUSH HOUR HARDYWOOD
The Rush Hour Hardywood series, to be held on Thursdays, will offer a different vibe. Concerts will be even more casual because they will be held away from the Carpenter Theatre. Plus, beer will be served.
The Rush Hour series has been ongoing for the past couple of seasons, but this year it is being moved to Hardywood Park Craft Brewery, 2408 Ownby Lane, between The Diamond and the Fan District. Tickets are just $15, which will give patrons an intimate musical experience, with all seats close to the orchestra. It's a small room, so there will be only about 40 musicians, approximately half the size of the full orchestra.
The performances will still have the same polish and flair, Smith said. In fact, the programs will be abridged versions of the Amtrak Metro Collection concerts performed at Randolph-Macon College. The orchestra will play just one movement of each piece to keep the performance time to one hour.
The programs include music by Béla Bartók, Carl Maria von Weber and Wolfgang Amadeus Mozart (Oct. 22); Charles Ives, Tchaikovsky, Clint Needham and Franz Joseph Haydn (Jan. 14, 2016); Igor Stravinsky, Richard Strauss and Ludwig von Beethoven (Feb. 18); and Gabriel Fauré, Maurice Ravel and Felix Mendelssohn (May 5, 2016).
The least-known name in the list is Needham, a young American composer whose piece, Smith said, "is sort of like a little jazz rock tune for orchestra."
That doesn't sound stuffy at all.
For more: RichmondSymphony.com
---
Daniel Neman, food writer at the St. Louis Post-Dispatch, is a former movie critic for The Richmond News Leader and the Richmond Times-Dispatch. 
CASUAL FRIDAYS
Begin 6:30 p.m. Fridays at Carpenter Theater. These 60-minute concerts followed by post-concert happy-hour at Coda Urban Bistro.
• Oct. 16: Nielsen: Symphony No. 4, Opus 29, "The Inextinguishable"
• Nov. 13: Sibelius: Symphony No. 2 in D Major, Opus 43
• Feb. 5: Tchaikovsky: Manfred Symphony in B Minor, Opus 58
• April 1: Brahms: Symphony No. 2 in D Major, Opus 73
RUSH HOUR AT HARDYWOOD
Begin 6:30 p.m. Thursdays at Hardywood Park Craft Brewery. $15.
• Oct. 22: Bartók: Divertimento for String Orchestra
• Jan. 14: Urban Sprawl
• Feb. 18: Stravinsky, Strauss and Beethoven
• May 5: Mother Goose