Tips for Cold Weather Camping and Hiking
| January 11th, 2021
Stay warm while enjoying nature
---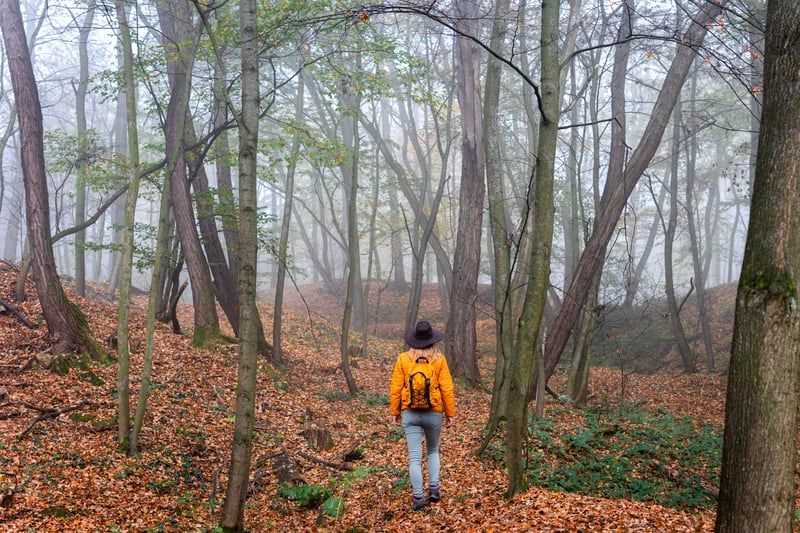 There's no greater escape than a journey into the outdoors. For many, this sense of excitement and travel is linked to their identity. Being aware of the outdoors, which changes its scenery during the wintry months, can seem especially peaceful and relaxing.
From scenic evening views, to the gulps of fresh morning air, and dewy afternoons immersed in countryside landscapes, camping can be a great stress relief and seems, at the best of times, to feel restorative. Yet, with the approaching wintry months, rather than stay indoors, here's how to embrace camping in the colder seasons.
Preparation is key
The key to a happy journey and a camping experience in the colder months starts with planning and preparation in strong measure. Take inventory of the essentials, including packing emergency supplies and planning to bring along extra clothes and blankets. Plan for warmth and safety, by including the likes of a fleece jacket and other cozy layers such as socks and gloves.
Plan for all sorts of weather without relying on forecasts too heavily. This means packing waterproof or dry layers, as much as underlayers for warmth and top layers for protection and wind-resistance. Think of what you bring along as a portable wardrobe and treat it like insulation for cold scenarios when the temperatures dip into an unsettling, and potentially hazardous, frost.
Layering helps keep you safe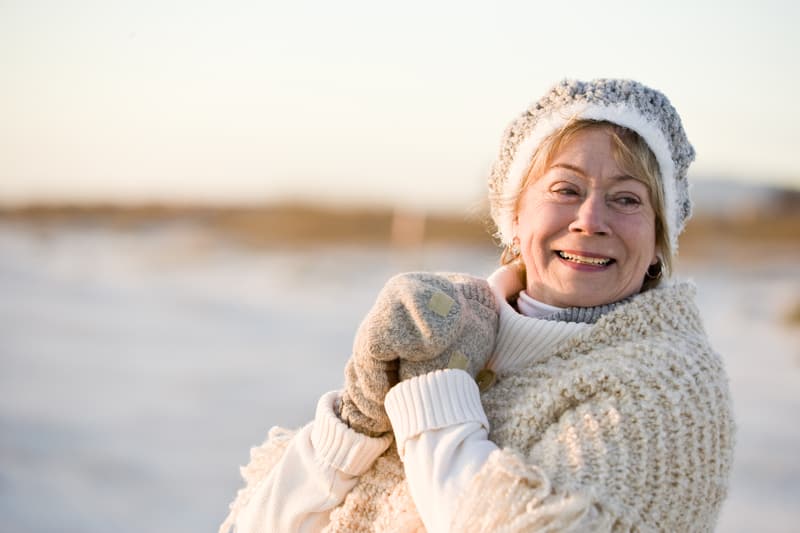 As a camping formality, layering yourself in jackets, blankets and sleeping bags for warmth can seem like a critical defense against the cold for winter camping trips. Yet, camping wisdom suggests that layering everything on top in a pile is less effective. Balance out your resources by wrapping up in under-layers, too. These guidelines work whether you're snuggling in your tent or exploring the trails.
Outer layers should prioritize waterproofing and wind-proofing materials, as this can keep you dry if the weather turns, unpredictably. Colder weather is unreliable and damper conditions can exacerbate the biting chill of winter winds.
Mid layers are key for insulating, and regulating, your body temperature. You could consider opting for a fleece or a lighter-weight jacket.
Base layers are often referred to as a "second skin." Base layers are key for trapping in warmth and keeping you cozy beneath the outer layers. Importantly, the material should wick away moisture, so sweat doesn't linger and chill you. Polyester, silk, and special wicking materials such as Gore-Tex or Sympatex work better than cotton, which retains moisture.
When layering, choose garments that fit loosely, allowing air to act as a buffer between you and the cold.
Get Your Shelter Right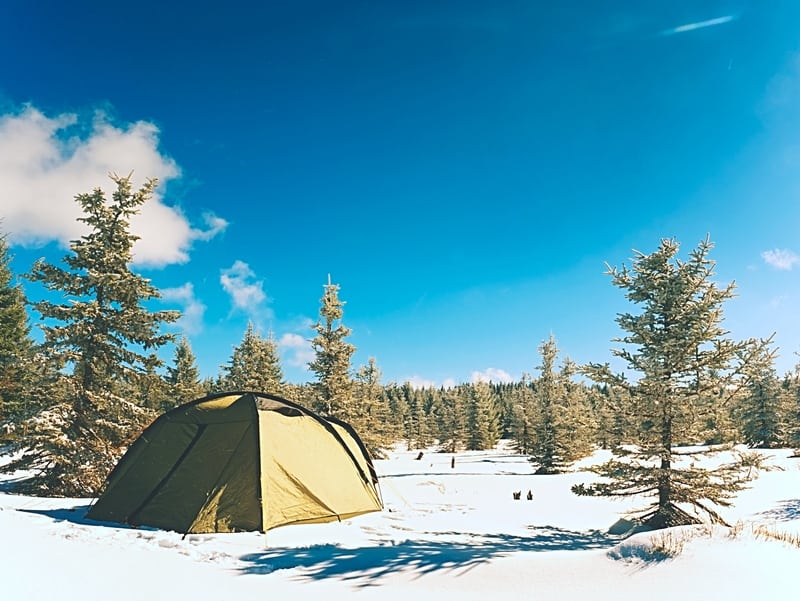 When it comes to camping in the colder months, insulation is a high priority for deciding which resources to pack. Size matters when selecting tent gear, where the smaller, cozier sizes tend to work harder at trapping heat. Contrastingly, larger tents and sleeping bags offer less effective insulation.
When the temperature drops overnight, you will want to transform your tent into a warm, snug cocoon of sorts. The morning after, when you rise to a dewy, bright and sunlight morning, you can warm up again with your extra layers.
It's important to keep your camper van well-regulated against the dropping temperatures, too. Overnight frost could harm your vehicle and unexpectedly delay your travels. To avoid costly damage, instead keep your camper van warm by covering it up overnight and investing in thermal window screens. This will create a warming layer that traps in heat and excludes the late-night chills.
Cover your extremities
Keeping yourself layered seems obvious, especially as body heat is constantly escaping. Experiments have reasoned that cooling rates are less important than the body's core temperature. This can be regulated by layering up from top to bottom, including wearing gloves, socks, and headwear. Wool and other wicking materials work well here, too.
A shivering chill, according to research, is your body's way to raise its temperature through rapid muscular contractions. It's also a sign that you need to promptly react by doing your part to warm up. Frostbite, amongst a laundry list of harmful side effects of cold weather exposure, can be avoided when you insulate and regulate your body's core temperature. Wrapping up in layers and wearing warm gloves and socks can help protect against the cold too. Those with an adventuring spirit may be in touch with their internal thermostat already, but for those just starting out, this is a moment to learn from.
Keep Active (and Explore)
One of the unsung benefits of camping is the underlying health benefits of keeping active. Long, winding country walks and explorative jaunts through the countryside carry all sorts of added health benefits. Surrounded by nature, camping experiences are often cathartic, which can boost mental wellbeing, too.
---
The article was written by Jason Sims, Marketing Executive at Just Kampers and Just Kampers Insurance. Jason is a fully fledged VW enthusiast, with over 20 years' experience in keeping Volkswagens old and new on the road. Currently owns a '69 Cal Look Beetle and enjoys attending VW shows and camping with friends and family.
---
Like cold weather hiking but with a warm bath and toasty fire – inside – awaiting you afterwards? Try lodging at the many national and state parks throughout the U.S. or renting an RV. Virginia State Parks, for example, offers yurts, cabins, and other options both rustic and modern, as well as free Avenza maps to ensure you return to your warm lodge after each hike.