A Sneaky Bias Pervading Our Society
| October 18th, 2017
Recognizing and combating ageism
---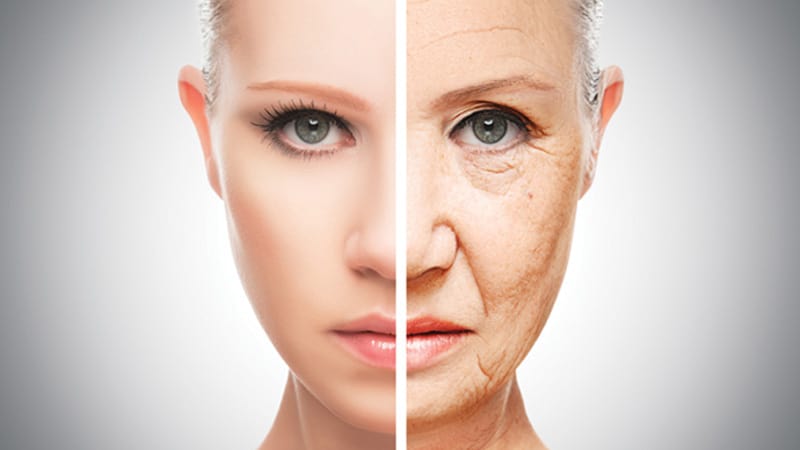 The phrase "having a senior moment" may seem like a harmless thing to say, but it can convey an unconscious age bias. "So much of ageism is unconscious bias, unintentionally ingrained in our thoughts," says Dr. Tracey Gendron, vice chair of VCU's Department of Gerontology.
Bias in its simplest form is "a preference for one thing over another. You can have a bias for pizza versus vegetables, for instance," says Matthew Freeman, who along with his wife, Tiffany Jana, authored Overcoming Bias. The couple also owns TMI Consulting, a Richmond-based diversity and inclusion strategy consulting firm.
"Bias becomes problematic when you have bias against people or groups of people," Freeman adds.
Bias is a natural reaction meant to protect us. Our brains are physically designed for it. "It's an evolutionary response – a survival mechanism," Gendron says. "It tells us what we perceive as safe and unsafe, what's like us and what's not like us."
As individuals, we form opinions in an instant. When we look at someone's face "we make a judgment in a fifth of a second," Gendron says. "All of the cultural messages we get are informing that judgment without us being aware of it. As cultural messages bombard us more and more, they are informing our bias more and more."
Bias comes in all shapes, colors and sizes, everything from age and weight to color of skin and gender. There are many biases we are not aware of harboring, such as height and leadership, as revealed in a study that found the majority of CEOs of Fortune 500 companies were 6 feet tall or taller. Another interesting fact: People with beards are seen as "more trustworthy," Freeman says.
"Also, people with British accents we think are smarter," says Tiffany Jana.
In the current social environment, people may begin to "feel more emboldened to say the bias they have," says Freeman, adding that bias won't go away on its own. It will take both individual and collective work as a society to change attitudes.
WHAT DO WE HAVE AGAINST AGING?
When it comes to age, there are very strong negative cultural messages about what it means to age. "It's a universal phenomenon at this point," Gendron says.
Someone might make the offhand statement, "You haven't aged a bit," or ask, "How does it feel to be 65?" Those types of age-biased comments are reinforced in everyday conversation because as a society we don't often see them as bias. "Can you really answer the question, what does 65 feel like?" Gendron says. "What you can do is make it about your growth and development. We never stop growing or developing. If it meant, how much do you like yourself or how comfortable are you in your skin, then that question would be different."
When someone comments that at 65 you have a young spirit, "Does it mean you are engaged, lively and energetic?" Gendron says. Why are these positive traits attributed more directly to youth? There is a lot of judgment around the words "old" and "young," she adds.
Our society singularly sees ageing as decline. But that's not an accurate depiction. Aging is about "growth, maintenance, decline, compensation and adaptation," Gendron says. "It's a rich, complex story. It's no wonder that people worry about aging and worry about loss associated with aging when we have created this single story."
In the U.S., people over 50 generate "7.6 trillion dollars annually toward economic activity," says Ginger Thompson, communications director for AARP Virginia, noting that they also represent the largest growth of new adoptees of social media. "That is counter to beliefs. The stereotype is that older people are a drain on society. Attitudes and stereotypes about aging haven't changed."
AGE BIAS AT WORK
Age bias in the workplace is easier to mask than biases such as race and gender that are hot-button topics. "It's a trickier one to see," says Jana. "It tends to be buried in with other things. It's not as easy to prove without seeing it in large numbers."
Companies often make decisions based on either intentional or unintentional age bias – something that occurs but not on purpose. For example, making the assumption that only younger people are adept at social media. "It's something people act on without realizing it," says attorney Karen Elliott of Eckert Seamans law firm.
Much of the intentional bias that Elliott comes across is related to the recruitment of employees. Case in point: A company that wants to hire only fresh, young and fit employees. "I think bias occurs in the application process," she says.
A 2016 ruling by the 11th Circuit Court, which oversees cases in portions of Florida, Georgia and Alabama, will create a challenge going forward for job applicants 40 and over. In the case of Villarreal v. R. J. Reynolds Tobacco Co., the court ruled that applicants 40 and over are not considered "employees" and thus can't file under the age discrimination in employment act.
"This was a huge blow for people 40 and over in that circuit," Elliott says, noting that circuit courts in other jurisdictions could follow suit. "It's devastating for those litigants. This law is now at the forefront of social change."
Employees that want to file an age discrimination suit for termination or lack of promotion must prove the discrimination was due to age – "but for your age you would still be employed," Elliott says. And that's harder to prove than in a Title VII case where someone could "prove race discrimination by showing it was a motivating factor instead of proving the employer's action was taken 'because of' the employee's race," Elliott says. "There has to be proof that age was a cause in age discrimination."
AGEISM IS ANY NUMBER
Making assumptions about any age group is ageism. "Let's stop making this an issue about older adults. It's not. It's about all of us," Gendron says. "Once we identify that we are all aging, that is when the change can happen."
The anti-aging notion is fostered by the thriving anti-aging industry. "It makes billions of dollars off of these fears, and that shows how far we have to go in terms of changing the culture and turning things around," Gendron says.
But there has been recent pushback to the anti-aging banner. In September, Allure magazine stated it will stop using the term 'anti-aging' in the publication. "Changing the way we think about aging starts with changing the way we talk about aging," wrote editor Michelle Lee in her letter from the editor. "Whether we know it or not, we're subtly reinforcing the message that aging is a condition we need to battle."
So how do we change the dialogue? The trick is becoming aware of what you say and how you react. "Once you see it [bias] you can't unsee it," Gendron says. "You become aware of it. What is helpful to start is to make it personal. You are just questioning and helping people see what you see."
---
Ashton Applewhite talks seriously about ending ageism in her 2017 TED Talk:
---
Award-winning writer Joan Tupponce writes about a variety of subjects – from business to celebrity profiles – for publications that include O, The Oprah Magazine; AmericanWay; U.S. Airways magazine; and AAA World.