Contest: 'Legends on Grace: René Marie'
So sorry, this contest ended on September 21, 2022.
---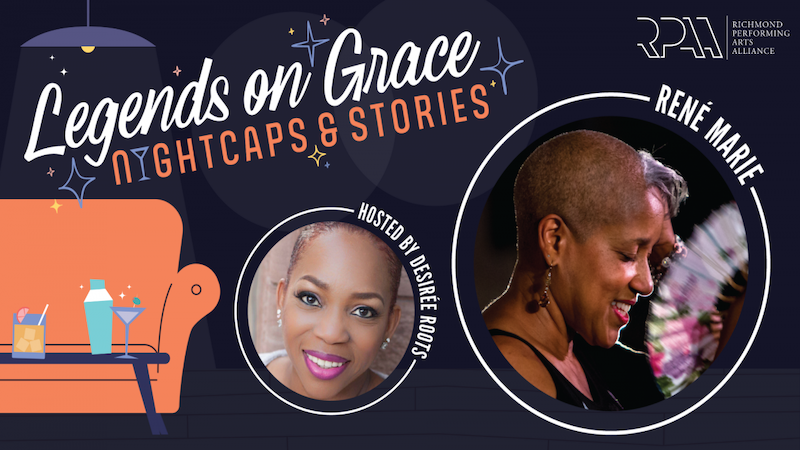 In another fabulous installment of "Legends on Grace," the Richmond Performing Arts Alliance brings us René Marie. The 90-minute, up-close-and-personal event features this accomplished Richmond-roots legend in a one-on-one conversation with another local personality, talented performer Desirée Roots.
Besides being a talented singer, René Marie is a composer, arranger, theatrical performer, and teacher. Her music includes elements of folk, R&B, and even classical and country to create a captivating hybrid style. Her work is an exploration of the bright and dark corners of the human experience, and an affirmation of the power of the human spirit.
The event features a live, in-person event on Oct. 1 at 8 p.m. at Dominion Energy Center as well as a virtual option, presented the week after the show.
Complete the form below for your chance to win tickets to "Legends on Grace: René Marie."
Thanks to all who entered! Sign up for our newsletter for weekly opportunities to win!
Other Chances to Win
Be the first to know about all of our contests and special offers on Facebook& Twitter .
Our contests are open to residents in and around the metro Richmond area. Prizes are from local sponsors.
Upon entering, you are now eligible to receive a weekly newsletter featuring exclusive articles, contests, and happiness. If that's not really your thing, though, we will provide the opportunity to opt out.