'Making Merry with Grey Garrett' Contest
So sorry, this contest ended on November 30, 2022.
---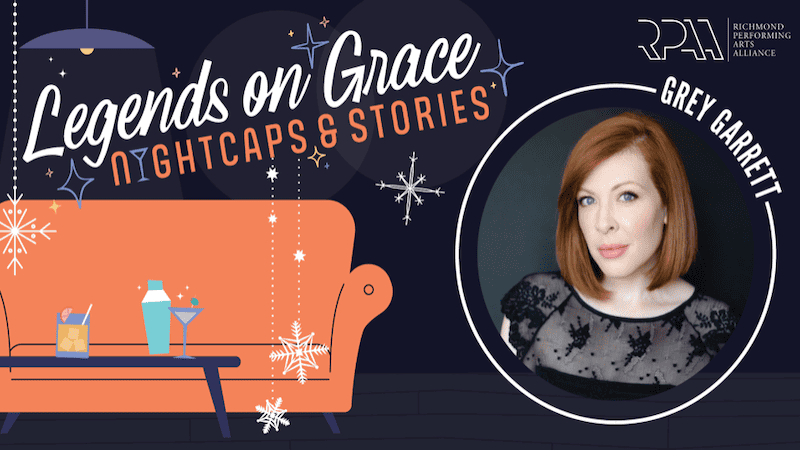 In an inspired holiday version of "Legends on Grace," the Richmond Performing Arts Alliance presents locally based performer Grey Garrett. The show features favorite holiday songs inspired by televised holiday specials from the Golden Age of television – sure to warm your heart and fill you with joy, hope, and nostalgia!
Ready to win two free tickets to this one-time performance of "Legends on Grace," Dec. 3, 8 p.m., at Rhythm Hall at Dominion Energy Center? You have come to the right place!
Thanks to all who entered! Sign up for our newsletter for weekly opportunities to win!
Other Chances to Win
Be the first to know about all of our contests and special offers on Facebook& Twitter .
Our contests are open to residents in and around the metro Richmond area. Prizes are from local sponsors.
Upon entering, you are now eligible to receive a weekly newsletter featuring exclusive articles, contests, and happiness. If that's not really your thing, though, we will provide the opportunity to opt out.