Swift Creek Mill: 'Winter Wonderettes'
So sorry, this contest ended on December 17, 2021.
---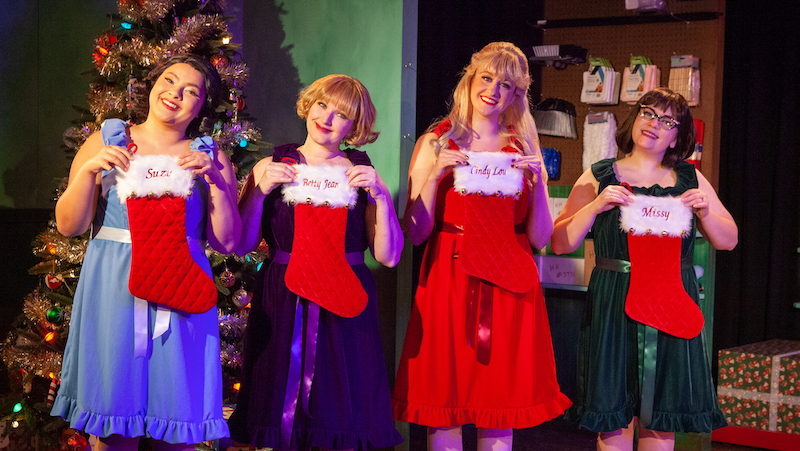 'Winter Wonderettes'
Those wonderful, mellifluous, marvelous winter Wonderettes return to the Swift Creek Theatre as they work their musical magic to save the Harper's Hardware holiday part from disaster after Santa goes missing. So many great hits from the '60s, sung in classic "girl group" harmony.
Want to get your hands on a pair of tickets to 'Winter Wonderettes'? Well, you've come to the right place.
Runs through Jan. 1, 2022, at Swift Creek Mill Theatre
Think you know theater? Check out our Boomer Behind the Curtain trivia quiz and crossword puzzle.
Thanks to all who entered! Sign up for our newsletter for weekly opportunities to win!
Other Chances to Win
Be the first to know about all of our contests and special offers on Facebook& Twitter .
Our contests are open to residents in and around the metro Richmond area. Prizes are from local sponsors.
Upon entering, you are now eligible to receive a weekly newsletter featuring exclusive articles, contests, and happiness. If that's not really your thing, though, we will provide the opportunity to opt out.