'The Sweet Delilah Swim Club' Ticket Contest
So sorry, this contest ended on May 29, 2023.
---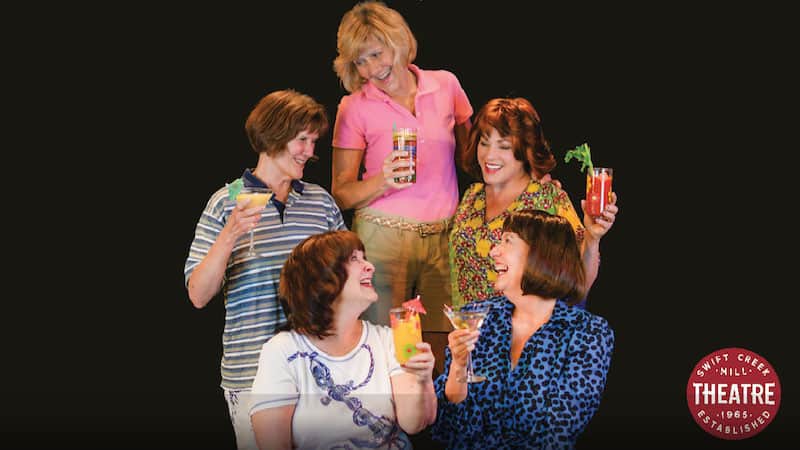 Enter to win tickets to "The Sweet Delilah Swim Club," a touching and hilarious comedy of five very different Southern women, joined by their college swim team experience, who meet once a year at the same Outer Banks beach cottage, the "Sweet Delilah." The result is 33 years of laughter, tears, and the support of friendship.
You can join the fun of "The Sweet Delilah Swim Club" May 26 through July 1 at Swift Creek Mill Theatre.
Thanks to all who entered! Winners will be notified and announced soon!
Other Chances to Win
Be the first to know about all of our contests and special offers on Facebook& Twitter .
Upon entering, you are now eligible to receive a weekly newsletter featuring exclusive articles, contests, and happiness. If that's not really your thing, though, we will provide the opportunity to opt out.