The Valentine Sparks Progress
| November 2nd, 2018
The Controversy/History series is back for topical discussion and change where change is due
---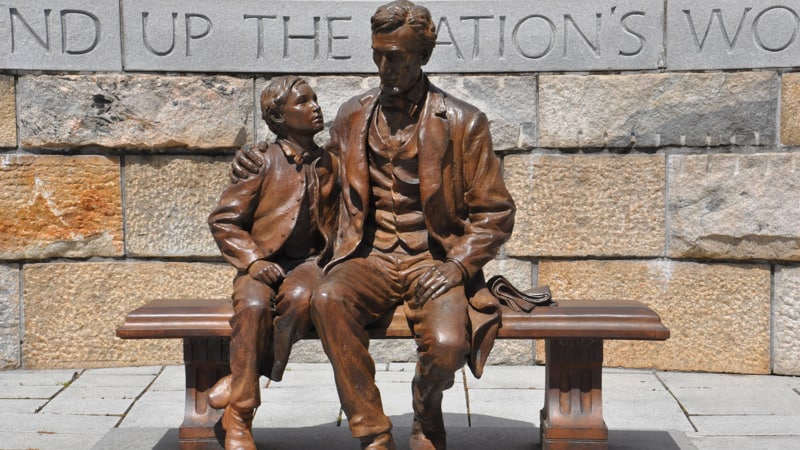 For over a century, the Valentine has been preserving and presenting Richmond's own history in the form of exhibits, programs, and stories. So it only makes sense that they would be the pioneers of Controversy/History, a regular discussion series that uses modern data and local experts to delve into hot-button issues of our present-day city.
And because it's hosted by the Valentine, our city's personal historian, each session pulls in historical data while pushing for forward thinking and progress.
Led by Valentine director Bill Martin and Coffee with Strangers host Kelli Lemon, Controversy/History began last year, focusing on relevant topics such as immigration, transportation, voting rights, and – yes – monuments. The series flourished, sparking vital discussions and promoting action within the community.
First up in the five-part series is Education: Segregation Then & Now. Kelli Lemon and Bill Martin will co-lead a back-and-forth look into Richmond's background in segregation – and its presence today.
Following, Chris Duncombe, senior policy analyst at the Commonwealth Institute for Fiscal Analysis, will share information and data on access and outcomes related to present-day Richmond schools. Then Dr. Genevieve Siegel-Hawley, associate professor of educational leadership at VCU, will step up to the plate to present research on the effects of re-segregation in the 21st century.
Afterwards, Dialectix founder Matt Freeman will facilitate a discussion among participants.
Future series discussion points include James River: Commerce or Recreation? (Dec. 4), Workforce Preparation: Race & Labor (Jan. 8), Healthy Community: Disease & Disparity (Feb. 5), and A Tale of Two Cities: Richmond or RVA? (April 2).
Whether you want to jump in on the ongoing discussion or fill your brain with new viewpoints and knowledge, the Valentine, as usual, is here for you.
Tuesday, Nov. 6 from 6-8 p.m. at the Valentine (1015 E. Clay St.)