CoreSport Workout Shirt Review
| December 5th, 2017
New shirt claims to keep your body cooler during exercise
---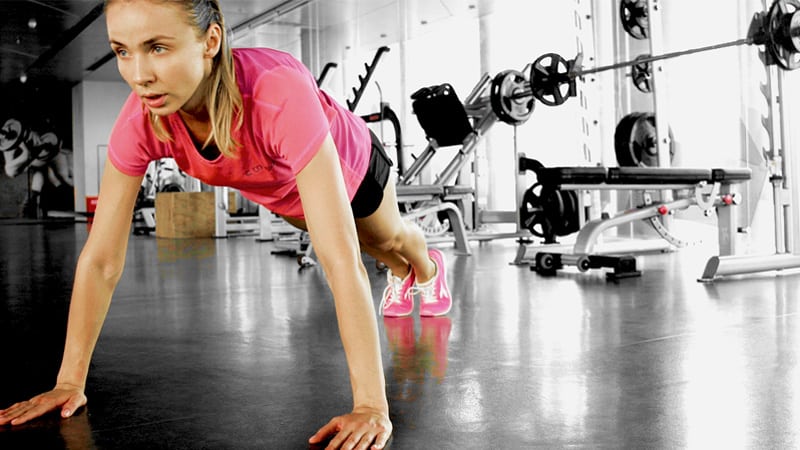 Exercise needs don't diminish depending upon the weather. During the cold of winter or the heat and humidity of summer, our bodies still need physical activity. Finding the right gear is key.
Before the Richmond weather got cold, I had the opportunity to test a CoreSport workout shirt. At first touch, the front of the shirt and the sleeves seemed heavy – certainly not your average material – while the back is made of a thin, breathable mesh.
According to marketing copy, the shirt is made of Specific Heat Capacity yarn and bamboo charcoal fibers with zinc, copper phosphorus and other microelements. The material allegedly absorbs perspiration and cause it to evaporate quickly, thus cooling the body faster (and avoiding those sweat-soaked clothes). The shirt boasts moisture-activated cooling and is quick-dry, breathable, UV resistant and antimicrobial (to tame the odor that can cling to a favorite workout shirt).
The Kickstarter page includes reports on two informal studies, one using athletes from the Barcelona Sport Club Guayaquil's football team in Ecuador. The test of 24 players showed that the surface body temperature of those who wore the CoreSport shirt was 30 percent lower than the other athletes, and the core temperature was cooler by .5 F degrees.
But the proof, of course, is in the running. I found I stayed comfortable during my six-mile run. I'm accustomed to wearing tank tops when the weather is hot, but the cool of the material seemed to compensate for having sleeves (tank tops are planned for production later). The thin mesh on the back was especially comfortable and breathable during the entire run. When I was done, the shirt was not dripping with sweat, as is often the case after a hot workout.
Whether you exercise in the gym or outside – or simply are looking for a shirt that stays comfortable in Virginia heat – I'd recommend trying one of these shirts.
CoreSport has launched a Kickstarter campaign. Pledge levels with rewards begin at $39 and include T-shirts, shorts, and combinations, in black, rose and turquoise blue, for women and for men. Tank tops and other garment styles are expected to follow. Products are also available on the CoreSport website.
---