Two New Richmond Exhibitions Explore the African American Experience
| June 24th, 2019
Two local museums open exhibitions in conjunction with American Evolution
---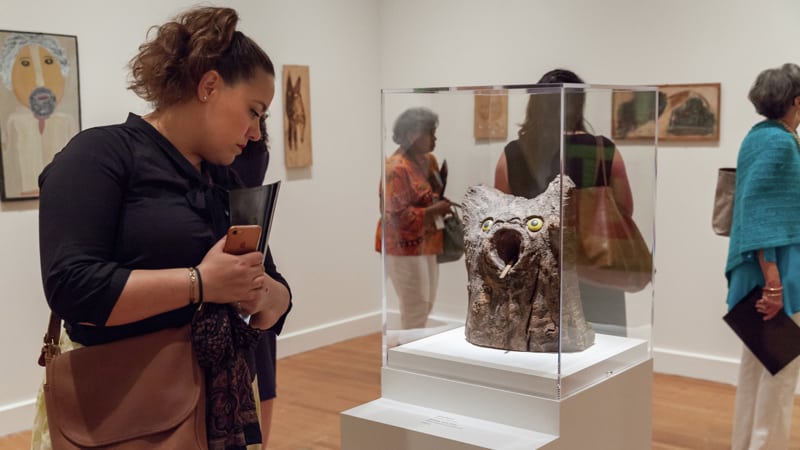 As part of the 2019 American Evolution commemoration, the Virginia Museum of Fine Arts and Virginia Museum of History and Culture present two new exhibitions. Both open in June to coincide with the 400th anniversary of the arrival of the first Africans in Virginia in 1619.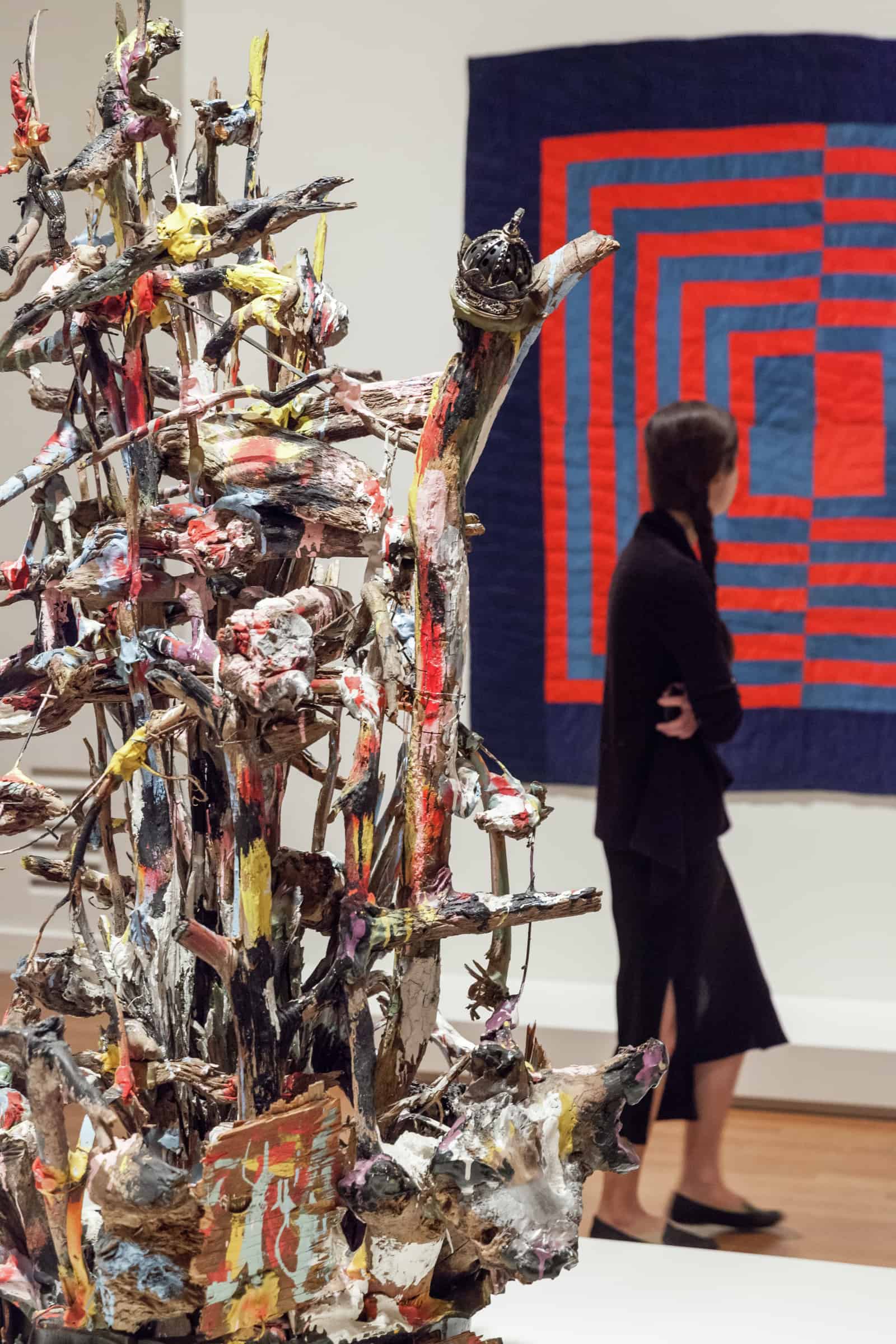 Cosmologies
Cosmologies from the Tree of Life: Art from the African American South debuted on June 8 at the Virginia Museum of Fine Arts, featuring recent acquisitions from African American artists from the South. The exhibition includes sculptures, paintings, works on paper, quilts, and other media that address important issues in American society.
A news release on the exhibition explained, "Given the restrictions on both physical freedom and artistic expression, these works of art serve to celebrate not only the persistence, but also the resilience of these African American artists."
The works were acquired in partnership with Souls Grown Deep Foundation, which is dedicated to promoting the work of Southern African American artists, fostering economic empowerment, racial and social justice and educational achievement.
Determined
Determined: The 400-year Struggle for Black Equality debuts on June 22 at the Virginia Museum of History and Culture, in conjunction with the dedication of Arthur Ashe Boulevard, renaming the Richmond thoroughfare for the Richmond-born African American tennis player and social activist.
Determined explores the experience of black Americans from the arrival of the first enslaved Africans in English North America in 1619 to present day, tracing ways in which blacks have shaped the course of American history and the nature of American democracy through their fight for freedom, equality, and justice.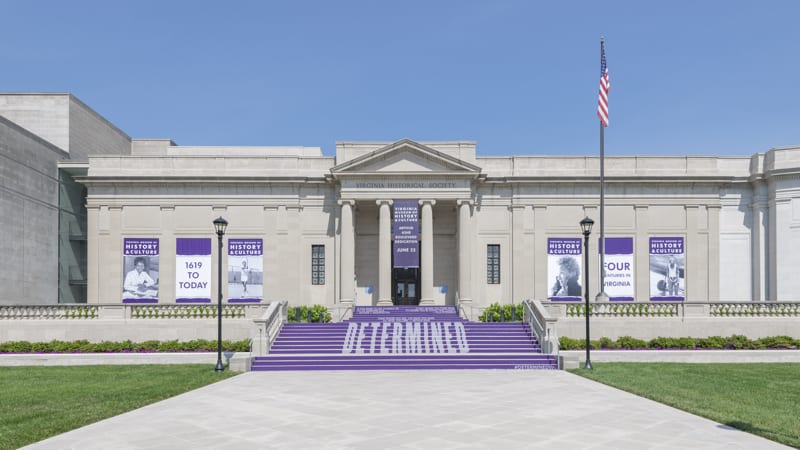 Visitors will encounter personal stories, including Virginians James Lafayette, Mary S. Peake, Arthur Ashe, and Missy Elliot, as well as nearly 100 artifacts such as signed copies of the Emancipation Proclamation and 13th Amendment. The museum will also offer a virtual reality experience, Ashe '68, from June 22 through September 2, that will take viewers into the moments before Arthur Ashe's historic win at the 1968 US Open.
"These ground-breaking exhibitions are instrumental in shedding light on the significant stories that make up the history of the African-American experience since 1619," said Kathy Spangler, executive director of the 2019 Commemoration, American Evolution, in a news release.
Both exhibitions are part of American Evolution, which throughout 2019 is showcasing key events from 400 years ago, in 1619 Virginia: the arrival of the first Africans to English North America, the first representative legislative assembly in the New World, the recruitment of English women, the first official English Thanksgiving in North America and the development of the Virginia colony's entrepreneurial and innovative spirit. These seminal events set the United States on the course towards the ideals of democracy, diversity, and opportunity.
Cosmologies runs through Nov. 17, 2019; Determined through March 29, 2020.
Virginia Museum of Fine Arts
200 N. Arthur Ashe Boulevard, Richmond
VMFA.museum
Virginia Museum of History & Culture
428 N. Arthur Ashe Boulevard, Richmond
VirginiaHistory.org