Countdown to Mother's Day 2022
March 24th, 2022
How to prepare for the big day
---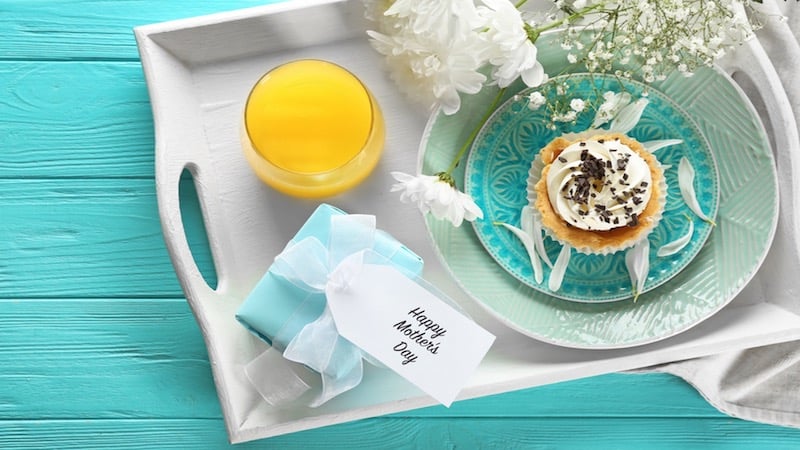 Being a mother is one of the most rewarding experiences anyone can have in life. It can, however, also be an incredibly challenging task filled with a mixture of laughter, tears, ups and downs. As such, it is no wonder that Mother's Day is considered to be one of the most important days of the year.
Our mothers are incredibly important to us – they give us life and help shape us into the people we are today. It only makes sense for us to give back and let her know how much we truly care. If you are thinking of going all out for Mother's Day this year, you've come to the right place. Today, we look at everything you need to know to prepare for the big day, so keep on reading to find out more!
1. Choose the Perfect Gift
Mother's Day isn't complete without the perfect gift for the most special lady in your life. Not entirely sure what to get for mum this year? Here are 5 strategies that will help you find the perfect Mother's Day gifts:
Choose Something You Know She Loves: You can't go wrong with something you know your mum loves for sure! Consider treating mum to her favourite perfume, skin care product, or a gift certificate to her favourite restaurant. You certainly can't go wrong with this one.
Follow the Clues: Has mum been talking about that handbag she is utterly in love with? Perhaps she's recently mentioned wanting to take a short trip to a nearby resort. Listen up, because the perfect gift can be easily found in simple, everyday conversations.
The Gift of Time: For many mums, the most meaningful gift is time — either alone or with the ones she loves. This Mother's Day, consider booking mum in for a spa day at your local resort. Alternatively, organise an amazing family dinner at a top tier restaurant. The key to making the day special Is to figure out what would mean the most to her – a getaway to refresh or simply to spend quality time with those who matter most.
2. Flowers, Flowers, Flowers!
Flowers are synonymous with Mother's Day, so be sure to place your order for a gorgeous bouquet in advance (most florists are fully booked out on Mother's Day, so some pre-planning may be necessary to avoid disappointment). Flowers are a long-held traditional symbol of endearment and love. What's more, they smell amazing and make for a beautiful centrepiece at Mother's Day lunch. Some popular Mother's Day classics include tulips, carnations and chrysanthemums.
3. Surprise Her with Breakfast In Bed
If you really want to make your mum feel like a queen, nothing beats surprising her with a delicious breakfast in bed. There's nothing like waking up to the smell of warm crumpets, crispy bacon, orange juice —or whatever it is that she craves—carried in on a tray for her to enjoy in luxury. Not entirely sure on how to prepare the perfect bedside brekkie? Here are some menu ideas that are guaranteed to put a smile on her face.
4. Go on a Journey of Nostalgia
Whether you're browsing through old photo albums, watching home videos from back in the day or simply reflecting back on cherished memories, be sure to give mum a grand ol' taste of nostalgia this Mother's Day. You could even consider gifting her with a digital photo frame that is filled with old photos and memories that you and mum dearly cherish.
5. Organise a Sumptuous Feast
Food is symbolic of love, when words are inadequate. If you're planning on hosting brunch or an intimate celebration over lots of delicious food for Mother's Day, you might be feeling it especially hard right now. Fret not, for we are here to help you organise the best Mother's Day feast imaginable! Here are some tried-and-tested tips that are sure to impress mum:
Curate The Perfect Spread: When selecting the perfect dishes for your Mother's Day feast, be sure to take into account the types of food and drink your mum loves. For example, if mum can't get enough of Greek cuisine, you may consider including dishes such as Spanakopita, Dolmades, Moussaka and Sweet Fried Saganaki.
Keep The Drinks Flowing: There is nothing better than a boozy brunch, so be sure to curate a menu that includes a variety of different cocktails, mocktails, spirits and wine. For inspiration and an endless number of cocktail recipes you can try, be sure to check out this extensive list.
Host A Potluck: If you don't have much time to spare in the kitchen, you can always consider hosting a Mother's Day potluck. Get your siblings, relatives and friends to all chip in by bringing one or two of their favourite dishes along to your soiree.
Cater A Feast: Another great option for those who would rather spend time with mum and not slaving over the stove is Mother's Day catering. There are numerous restaurants and catering companies that offer delicious Mother's Day spreads, delivered straight to your door.
6. Tell Her What She Means to You
Last but not least, more than gifts, food and fun, the most important thing you can do this Mother's Day is to let mum know how much she means to you. No matter what gift you choose for her, whether humble or extravagant, be sure to present it with a heartfelt hand-written card or note that tells her why you love her. Even better, say it to her face! Don't forget to spread the love this Mother's Day, and be sure to offer her plenty of hugs and kisses.
______________
Expressing all the love and gratitude you have for your mum can be tricky, especially on a day that is centred around celebrating mothers — the stakes are incredibly high! We hope that this article has given you some useful information on the steps you can take to prepare for Mother's Day 2022.