Da at Hanover Tavern Theatre
| July 17th, 2017
Is there a difference between our memories and our ghosts?
---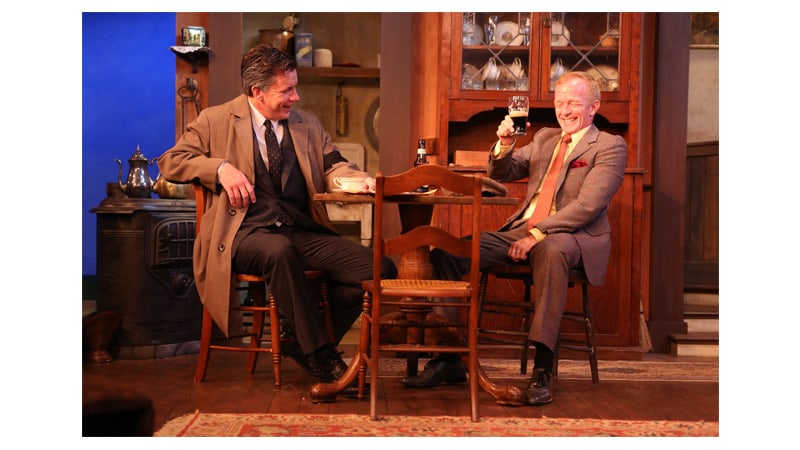 The first thing you'll notice about the Hanover Tavern Theatre is its cozy setting. The stage is set up in a small brick room, dimly lit and surrounded by compact rows of seats.
And the first thing you'll notice about the play, Da, is that the Hanover Tavern Theatre provides the perfect atmosphere for it.
Set in a humble town in Ireland, the intimate venue further enhances the ambiance of the show. Furthermore, the theater was founded in the 1950s, making it easier to transport yourself back to the program's mid-century time period.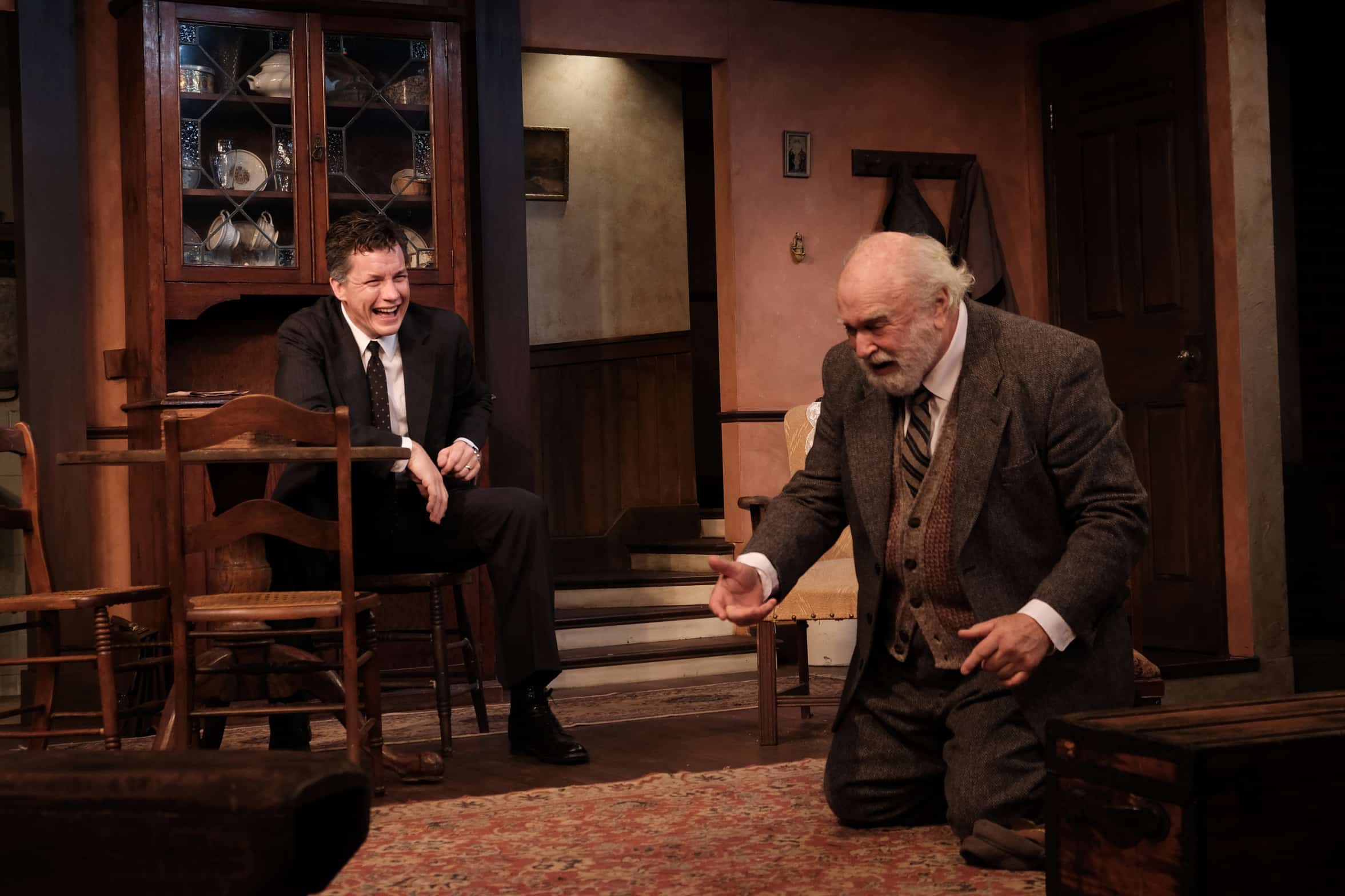 Charlie Tynan's father, "Da," played by Alan Sader, has just passed away, which compels Charlie to return to the childhood home that he left in desperation years prior. The memories of the house also force him to confront ghosts from his past. Literally. His father makes a frequent appearance, both as a tangible spirit from the afterlife and as a memory played out from Charlie's mind. His mother, a strict but cheeky Irish woman played by Kelly Kennedy, has also passed away and appears in his memories as Charlie battles with the anger and frustration he felt toward his parents.
Charlie had a figurative father/son-like relationship, too – with negative and positive effects – with a mentor and boss, a successful man named Drumm, played by John Moon. Drumm also made appearances in Charlie's flashbacks.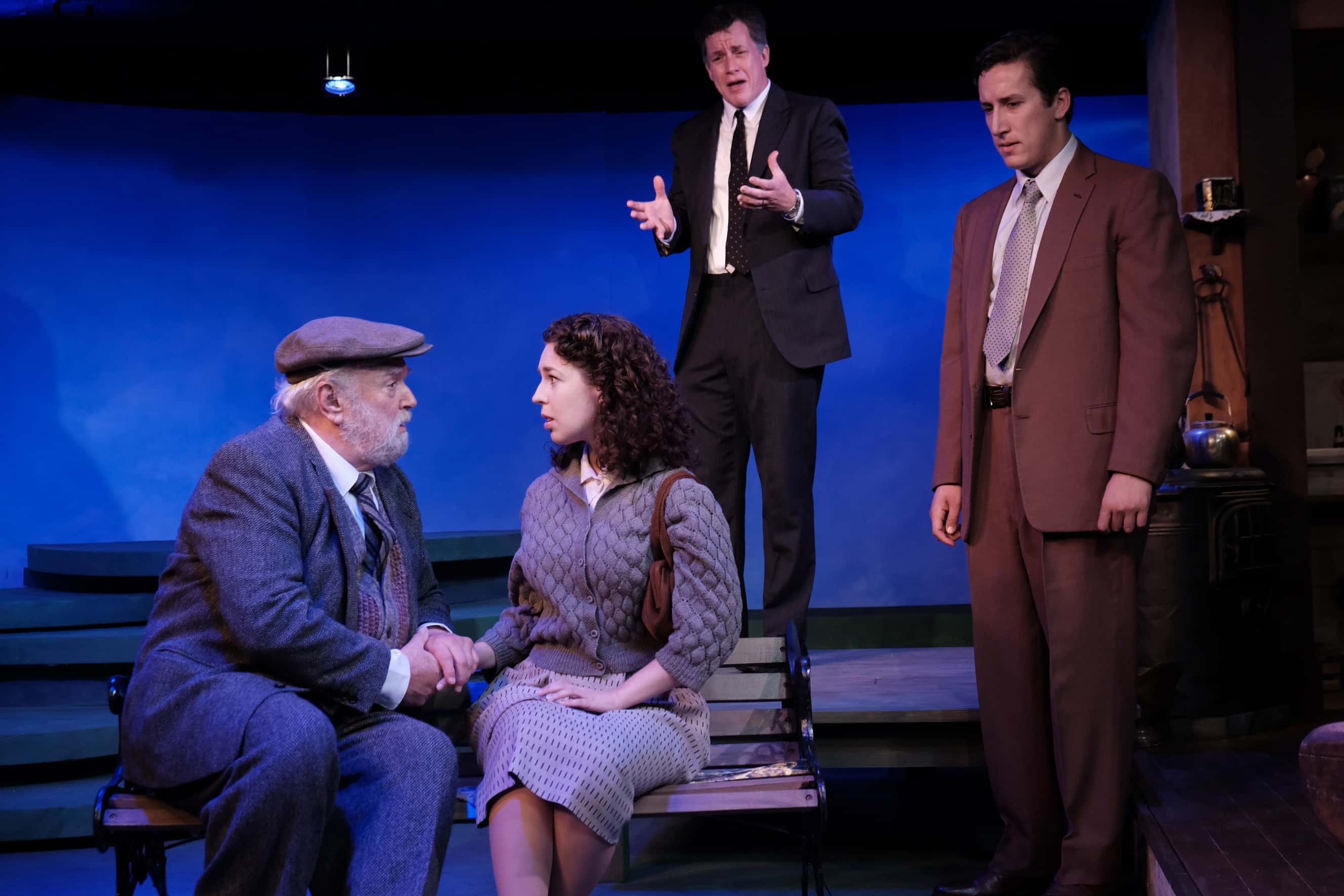 Charlie is portrayed as both a young man from his past and an adult in his present time. The two actors playing Charlie, Landon Nagel as adult Charlie and Trevor Craft as young Charlie, put on enthralling performances. They do an astonishingly clever job of representing the same person, regardless of the full-generation age difference.
The interactions between adult Charlie and his memories present a thought-provoking depiction of how humans wrestle with their pasts. Sometimes the character's exchanges are evocative, and sometimes comical, as when Charlie asks the ghost of his father what dying was like ("I didn't care for it").
Da is set in 1968 in Dalkey, Ireland. The costumes themselves transport the audience back to a mid-century Irish village, with men dressed in wool suits and vests, and the women in conservative dresses and aprons. And of course, tweed caps adorn every male performer's head throughout the show. The set also feels accurately realistic: a humble dining room scattered with knick-knacks, tea sets and the standard wood-burning stove.
If you can work through the thick Irish accents and frequent Irish phrases (you may, for example, have to look up what "maggots in a cabbage" means), this multifaceted yet lighthearted play emphasizes the importance of family and the impact that people have on our lives even after they're gone.