50 Years on, "Dark Shadows" Still Looms Large
| October 31st, 2016
Kathryn Leigh Scott and Lara Parker on the vampire-themed soap opera of the 60s
---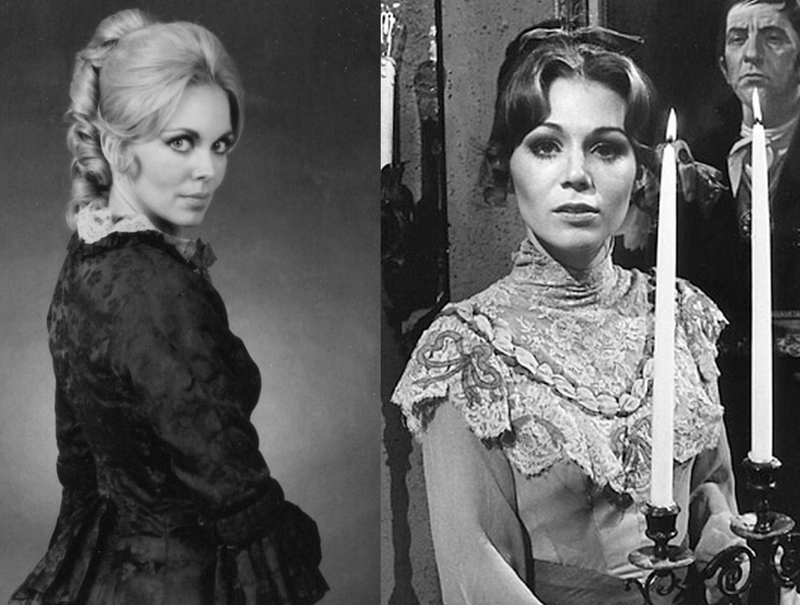 Were you one of those kids who dashed home from school in the late 60s to catch the latest developments in the fantasy/horror TV serial "Dark Shadows"?
When the show first aired on daytime television on June 27, 1966, Kathryn Leigh Scott was among the original cast of the landmark soap opera. Five years and 1,225 episodes later, Scott had left the series, but Lara Parker was on hand for the final episode. The actresses have been attending conventions and reunions all year to commemorate the show's 50th anniversary.
"This year is special and a huge milestone for the show which is still so fondly remembered," said Scott from Los Angeles.
"We have a reunion every year," said Parker, also from L.A. "Around 1,000 fans showed up at the end of June for a convention in New York, and it's amazing the following that the show still generates."
In their twenties and with only stage experience when hired, "Dark Shadows" was the first time in front of a camera for both actresses. Each went on to play multiple characters in the series, which eventually expanded its Gothic romance themes to include time travel and parallel universe plots while incorporating supernatural characters such as witches, ghosts, werewolves and vampires.
Shot at ABC's East Coast Manhattan studio and set in the fictional town of Collinsport, Maine, the show was initially slow to gain an audience.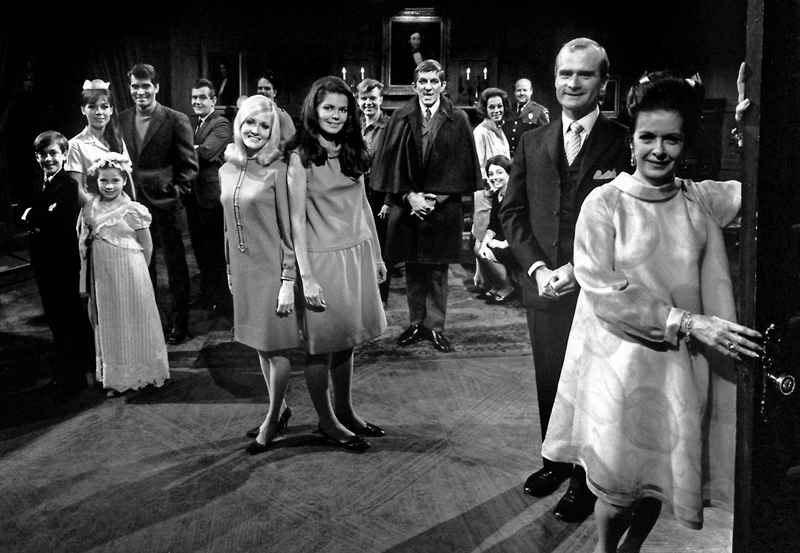 "That's when writer Dan Curtis said, 'What the hell, let's add a vampire' and the show became a cult hit," explained Scott, who initially played diner waitress Maggie Evans and still recalls the first episode. "I was petrified!" she laughed.
While Parker and Scott faced the camera as rookies, one veteran Hollywood actress was present throughout the series.
"Joan Bennett was our movie star," said Parker. "She brought a lot of attention to the show."
"She was so beautiful, and with four daughters, treated us very motherly," added Scott. "She really understood camera acting and I picked up a lot of technical things from her."
Scott left "Dark Shadows" in 1970, a few months before the show ended, but overlapped for much of the series with Parker, who arrived in late 1967.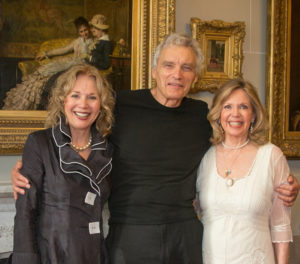 "I remember our first episode together because we were speaking French," recalled Scott. "I played Josette, a countess during the flashback sequence to 1795. Lara played my maid, Angélique, who was actually a witch. Both characters loved Barnabas Collins, the vampire character played by Jonathan Frid, and that gave rise to much of the series drama."
"I remember being catatonic with fear on my first day on the set," said Parker. "But I soon settled down as there was a tight schedule to produce a daily show and a lot to remember."
After "Dark Shadows," Scott and Parker continued in film, television and theater. Both also became successful authors, writing about the show. Parker's fourth book, "Heiress of Collinwood," came out in November (see www.laraparker.com).
Scott has written companion guides to the show and published other topics through her publishing house, Pomegranate Press. "Dark Shadows: Return to Collinwood," written with Jim Pierson, contains behind the scenes stories, photos and an episode guide (see www.kathrynleighscott.com).
As the show continues to draw new fans with all episodes now available on DVD, Scott and Parker believe "Dark Shadows" had an enduring influence on later popular culture.
"The supernatural element that Dan Curtis introduced was new to daytime TV," said Scott. "It's the granddaddy of all the contemporary TV series dealing with the paranormal, vampires, and horror."
"The horror of Gothic romance takes place in the anticipation and imagination of the audience, and we gave ours plenty," added Parker. "Sure, they were over-the-top theatrical stories, but we played them with total believability and our fans, old and new, still appreciate that."
---
Nick Thomas teaches at Auburn University at Montgomery, Alabama, and has written features, columns and interviews for over 600 magazines and newspapers.