Dating in the Digital Age
September 10th, 2018
Is online dating worth the hassles?
---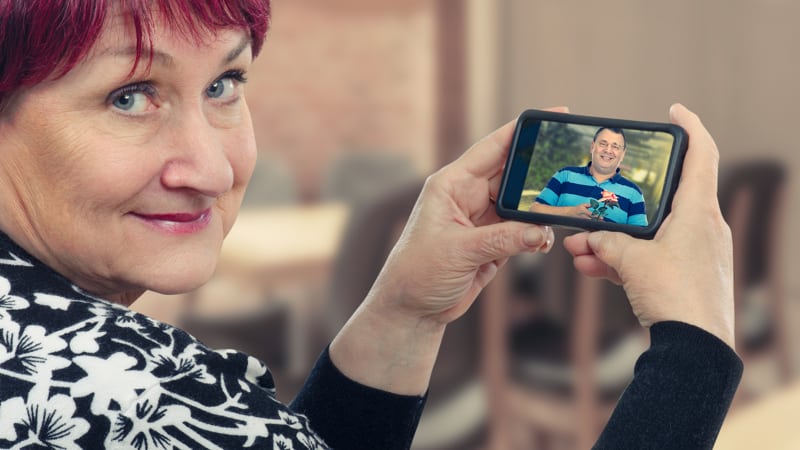 DEAR AMY: I am a senior just coming out of an eight-year relationship with a man I met through an internet dating site.
Back then, all of my friends (and therapist) were aggressively urging me toward internet dating. I said I would try it for a month. Before the month was up, I met "Don." Although the "plus" of this experience was meeting Don, I felt the rest of it was awful. I met a number of "single" men who were married. I met a number of "50 and 60"- year-olds who were actually in their 70s or 80s.
I found the majority of the men were weird and had issues – and all of them expected sex on the first or second date. I didn't find it enjoyable in the least.
Now that I am single again, everyone is urging me once again to go back on the internet. I cannot bring myself to go back on a dating site. And yet I do not want to be single for the rest of my life.
Amy, how do I handle my insistent friends? Am I the weird one by not embracing internet dating? – Reluctant Internet Dater
DEAR RELUCTANT: Let's review: You participated in an internet matching site. Before you'd even emerged from the standard introductory one-month free trial, you had managed to meet "Don" and embarked on an eight-year relationship with him.
Yes, you also interacted with many men who were not acceptable to you. But the internet's unbeatable asset is in the great and wide database offered to people who are looking for a match. It also requires that you more or less embrace the process, even if you don't particularly enjoy it.
There are many more matching sites available now than there were eight years ago, when you had your awful (but successful) experience. If you want to interact with the largest circle of people to see if there is a match for you, then online is the best way to do that.
If you can't handle "insistent friends" with a simple "thanks, but no thanks," then you are definitely not equipped to dive back into the internet matching pool anyway.
If you continue to feel this way, you could ask each of your insistent friends to fix you up with someone in their "real-life" circle.
© 2018 by Amy Dickinson