Decorating with Retro Furniture
| July 23rd, 2019
In with the old, out with the new
---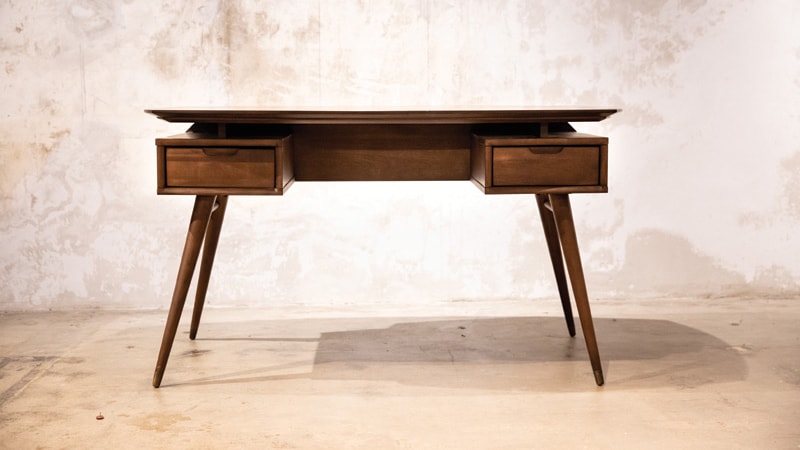 Mid-century modern furnishings are popping up in home furnishings stores, magazines and web sites, as if today's furniture hopped into a DeLorean and said, "Beam me up, Scotty."
Defined by their sleek design, geometric shapes and clean lines, mid-century modern furniture manages to appear both futuristic and vintage. Pieces often emerge in woody browns and neutral creams, but when it comes to color, they aren't shy – with vivid sunset oranges to kale smoothie greens to "mellow yellow."
Though brand new, these pieces are an explicit nod to their ancestors of the '50s and '60s, evoking an ambiance of chic energy and elegant simplicity, covered in a warm layer of nostalgia.
SOAK UP THE SUN IN TIMELESS STYLE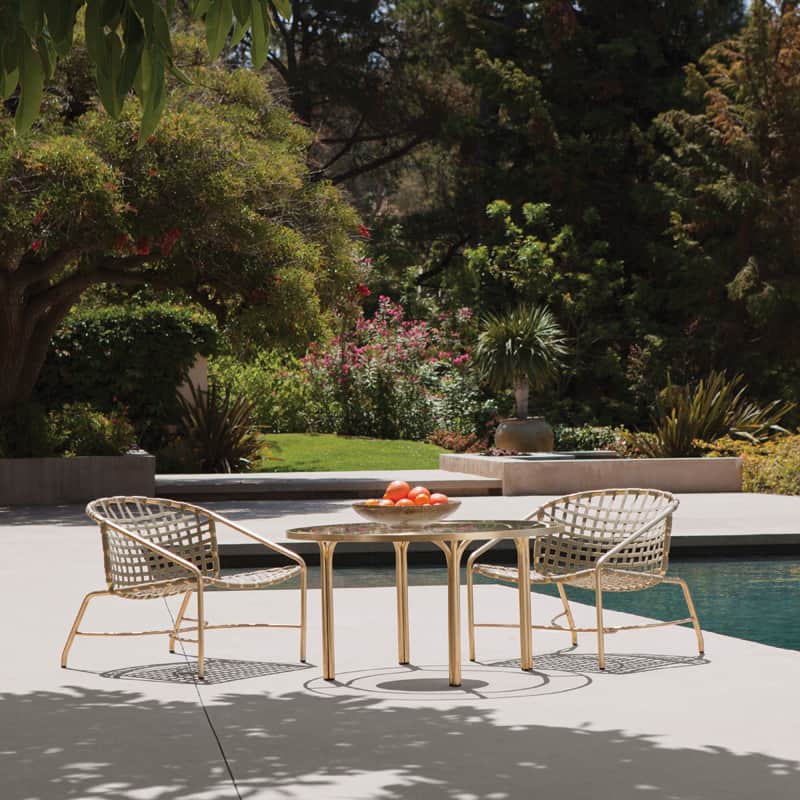 The Kantan Outdoor Collection from Brown Jordan launched its simple yet sleek designs in 1956. The company has introduced new finishes, fabrics and types of pieces to its collection over the years while maintaining and prioritizing the furniture's mid-century modern glow.
125 S. 14th St., Richmond 
SWEET DREAMS AND SWEETER REALITY
The uniquely splayed legs are the hallmark of the handcrafted Astrid bedroom set by Copeland Furniture. The design serves as a retro-style support system underneath each chic and simplistic piece.
125 S. 14th St., Richmond 
THAT SOPHISTICATION YOUR OFFICE HAS BEEN CRAVING
Subtle yet refined, the Carel desk from Nuevo offers a pleasing example of unique mid-century design, combining the classically refined elements of the genre with innovative craftsmanship. The walnut finish and fitted brass feet add yet another layer of elegance.
316 N. Main St., Farmville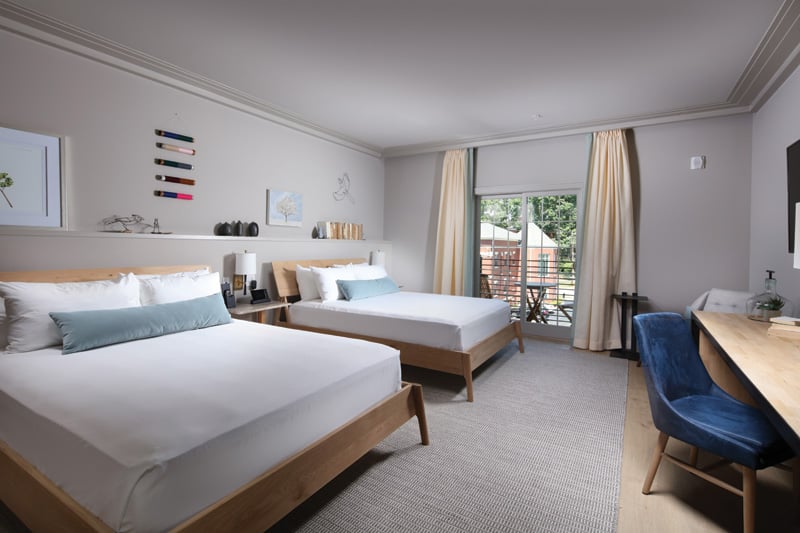 TRAVEL BACK IN TIME IN CONTEMPORARY LUXURY
Hotel Weyanoke in Farmville has outfitted guest rooms and public areas with furniture that's both comfortable and stylish, reflecting the flair of the 1920s, when the hotel was built. The lobby pays homage to early mid-century modernism while guestrooms offer more of a retro look. In the room pictured, beds are from Ethnicraft, chairs from Skypad International, desk and nightstand from Lazur Group and rug from Akara.
Hotel Weyanoke, 202 High St., Farmville
JANIS, YOU'RE STUNNING!
The Janis sectional by Nuevo reflects the clean-lined standard of mid-century modern furniture. Its color and fabric showcase present-day trends while giving a nod to the past. The sofa's stylish legs provide both function and a nostalgic aesthetic.
316 N. Main St., Farmville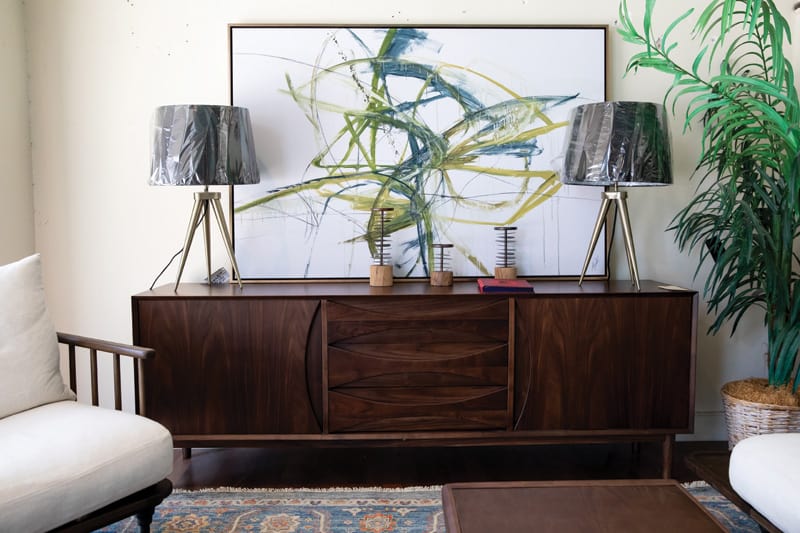 MULTI-FUNCTIONAL AND MULTI-FACETED
Reminiscent of our parents' stereo consoles, the Adele sideboard by Nuevo blends straight-lined design with retro flair. The multifunctional piece can be used for anything from an office cabinet to an entertainment center.
316 N. Main St., Farmville
TAKE A SEAT AND STAY AWHILE
The low-slung seating, slim design and streamlined arms of the tufted velour sofa by Dovetail Furniture explicitly boasts mid-century modern. The piece has strategically placed buttons for a unique design, robed by classic velour fabric.
316 N. Main St., Farmville