Healthy Smile – Healthy Body
| July 9th, 2018
The importance of dental and oral care for boomers
---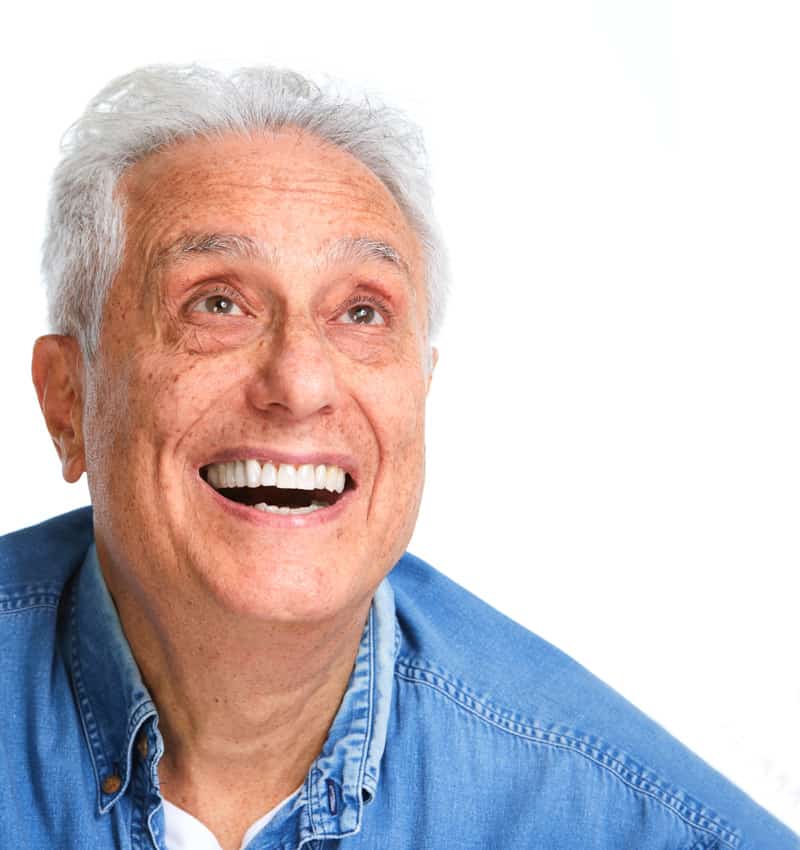 As children, most of us were daily reminded, harangued and sometimes threatened by our parents to brush and floss our teeth. While strong oral and dental care habits usually remain throughout our lives as a result of this, we sometimes become casual (or lazy), procrastinate or even completely avoid this repetitious and often tedious requirement of healthy living. Perhaps fluctuating finances and changes in health-care coverage contribute to this as well. But taking care of our teeth is even more important now than when we were younger – not only because we no longer have a backup set, but also because many other health issues can be a serious consequence of poor dental care.
SO WHAT?
Every dentist will tell you that our mouths are fighting a never-ending battle with bacteria – that is why it is so important to maintain a consistent and regular regimen of oral care.
"Everything we do to clean our teeth is to reduce the bacterial levels that can contribute to diseases in our mouths and entire body," says Dr. Marcel Lambrechts, president-elect of the Richmond Dental Society. In addition, as we age, our teeth and surrounding gums go through much abuse, so recession and toothbrush abrasion are common problems for boomer patients. "This leads to exposed root surfaces that create more nooks and crannies for bacteria to hide from even our best cleaning efforts," he adds.
Also, proper dental care is especially important for boomers due to the age-related risk of oral health issues such as periodontal disease. "If we haven't taken good care with brushing and flossing, over time the gums will swell [which] will eventually lead to bone loss, loose teeth and even tooth loss," explains Dr. Joe Dill, former vice president of professional services for Delta Dental of Virginia.
For decades, clinical research has shown that the bacterial load in the oral cavity has a direct effect on overall health – and this is often more prevalent later in life. According to the Academy of General Dentistry, more than 90 percent of systemic diseases produce oral signs and symptoms, so skipping out on regular dental appointments could mean major symptoms go undetected.
"The well-being of your aging mouth is tied to the health of the rest of your body – scientists postulate that bacteria from gum infections travel through the bloodstream to trigger inflammation in organs and tissues at distant sites," explains Dr. MaryBeth Wicker from Virginia Family Dentistry.
"There are many studies showing a direct connection with various oral bacteria and many disease processes, including cardiovascular disease, lung and brain abscesses, diabetes, prosthetic joint infections, stroke and Crohn's disease," adds Lambrechts.
Dill again emphasizes that periodontitis is a serious and chronic problem that has been linked to many of these systemic ailments as well as to respiratory complications and kidney disease. "It's important to treat periodontal disease, and only your dentist can properly diagnose and treat that – but the good news is that if one visits their dentist regularly, periodontal disease can be prevented and/or kept at bay!"
SO WHAT'S THE HOLDUP?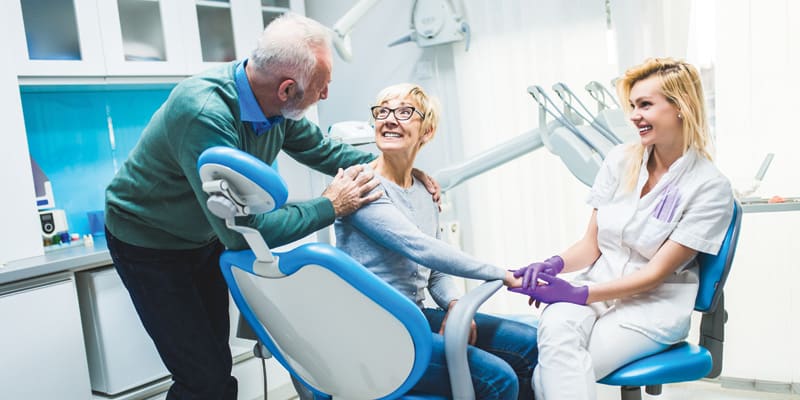 Unfortunately, money is often a factor as to why boomers become inconsistent with dental care and treatment. In fact, lack of dental insurance is the main reason people are not visiting a dentist regularly. A recent survey conducted by the National Association of Dental Plans found that 42 percent of respondents have not recently visited the dentist due to lack of insurance. According to Dr. Randi S. Tillman, assistant vice president and chief dental officer at The Guardian Life Insurance Company of America, one of the main reasons people end up losing their teeth as they get older is because they cannot afford the high price of dental care. Moreover, Medicare does not have dental coverage as part of its basic plan. "Dental insurance can not only reduce your costs but also ensure that you'll keep your healthy teeth into retirement," she notes.
Jeff Schwab, vice president of marketing for Dominion National, says there are many cost-effective options for consumers of all ages that provide access to comprehensive dental programs. "Dental insurance is readily available for boomers – I recommend stand-alone dental plans as they encourage boomers to get the necessary preventive treatment to help avoid more costly dental care in the future," he adds.
But there are definitely preventive oral and dental care regimes that boomers can perform themselves and which are relatively inexpensive. Here are a few suggestions from our experts on a daily routine to keep teeth healthy for years to come:
Brush your teeth two times a day for two minutes each time (after breakfast and before going to bed). Electric toothbrushes do the best job and are highly recommended.
Also brush your tongue and palate to clean your mouth efficiently.
Floss once daily. This is the best way to help prevent periodontal disease and to keep gum disease from progressing.
Use a Waterpik-type device. It should not replace flossing, but it is better than brushing alone.
Limit sugar consumption, including in candy, cough drops, soda, coffee and tea.
Treat dry mouth with non-sugary products like Biotene.
Use fluoride rinses and consider professional fluoride treatments from a dentist after cleanings.
Check with your dentist to determine which steps are right for you.
Getting checkups twice a year is one of the most important things you can do to keep your mouth healthy. And consistent dental care is important for everyone, regardless of age, especially since your mouth is so health-connected to the rest of your body. In the case of boomers, many who visit the dentist regularly report not only better oral health but overall better health and emotional wellness. Remember, good oral health and good overall health are definitely inseparable – so keeping that smile beautiful not only helps you look great on the outside, it will help you feel and be well on the inside.
---
Christopher Cussat is a freelance writer whose features have appeared in dozens of regional and national publications. His second collection of poetry, Consequences of Being, anthologizes over two decades of his poetic work and will be published this year by Shade Seekers Press. Christopher is also an adjunct professor of English for American Public University and American Military University. Cussat.com