Is Your Dip Ready to Party?
| April 11th, 2018
Dip-a-di-do-da has changed the game for event hosts everywhere
---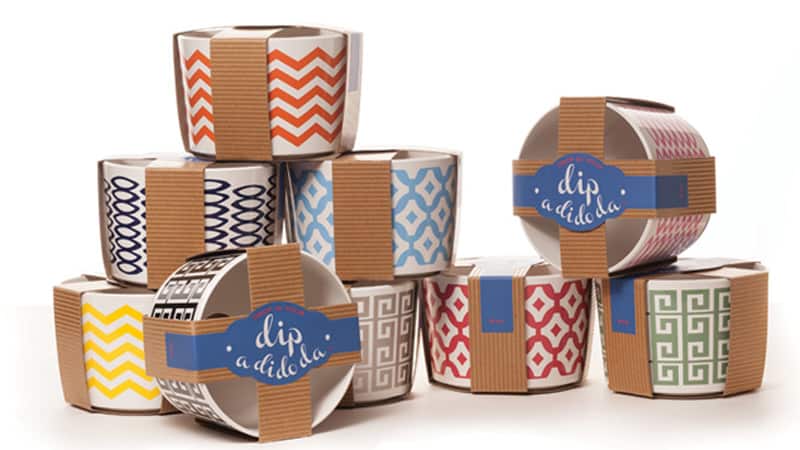 While entertaining a drop-in guest one evening, Myrf Bowry pulled out a container of hummus and wondered to herself, Is there any way to camouflage the dip without having to scoop it into another container? She later scoured the internet, but unlike many other things out there, this contraption could not be found online.
Another thought popped into her head: Why don't I just invent it myself?
She reached out to her business partner, Leah Dodge, with whom she runs a Richmond interior design firm, Decorum. The two donned their entrepreneurial hats and brought the idea to fruition: the Dip-a-di-do-da dip bowl.
The concept is simple and straightforward. Just remove the lid of your store-bought dip – salsa, guacamole or pimento cheese, for example – and place it straight into the charming Dip-a-di-do-da bowl (container and all). Pair with dippers of choice, and … well, that's all there is to it!
These bowls are just the right size for dip containers, ensuring less food waste, attractive presentation and effective cleanup. And if that's not enough, a portion of all Dip-a-di-do-da sales go to Safe Harbor, a local organization that serves victims of domestic abuse.
Think it sounds like a great idea? So do a lot of other people. In 2017, against hundreds of other entries, Dip-a-di-do-da was voted winner of the HSN American Dreams Contest Customer Choice Award. The product has been featured on HSN and Pickler & Ben.
It's just another one of those inventions that'll leave you wondering, "Why didn't anyone think of this sooner?"