Urgent Medical Care ... Delivered
| February 12th, 2018
Health care straight to your home
---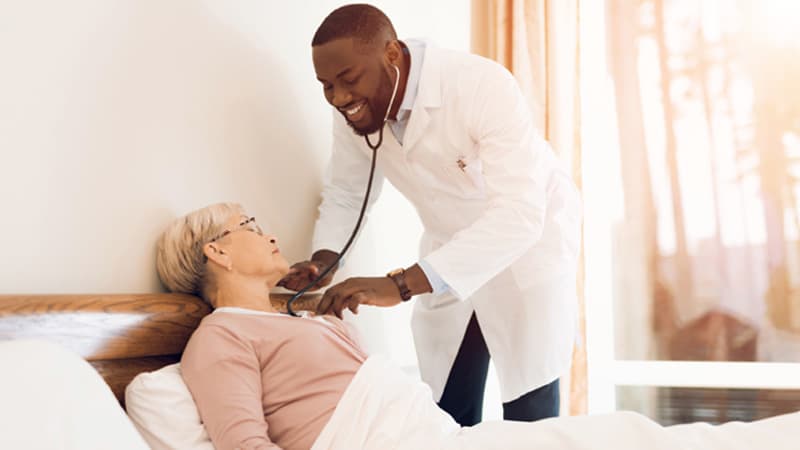 On Thanksgiving Day 2017, Kimberly Dawson's home was struck with infection. Her daughter had come down with flu-like symptoms, including nausea and dehydration, while in the next room, Dawson's 74-year-old aunt was suffering from a urinary tract infection.
Too sick for the medicine cabinet but not sick enough for an emergency room visit, she knew whom to call for her ailing family members: DispatchHealth.
DispatchHealth is a mobile team of medical professionals that brings the attention and equipment of an urgent care center directly to the patient. The team, which typically arrives about an hour from time of contact, can provide advanced in-home treatment such as IV administration, rapid infectious disease testing, wound care and more. Instead of the patient having to leave home, perhaps going to an emergency room for a non-urgent medical problem, the medical team comes to the patient. Following treatment, prescriptions are sent electronically to the patient's pharmacy, updates are sent to the physician and billing is coordinated with the health insurance company.
DispatchHealth also says that the cost per visit is substantially cheaper than an ER visit.
"We're looking to provide care that is safe, that is highest quality and that is compassionate," says Dr. John McCurley, chief medical officer for Bon Secours Richmond Health System, which has partnered with DispatchHealth to provide on-demand urgent care to Richmond residents. "And so to do that, you have to provide the right care at the right place at the right time … This ability to take urgent care and deliver it right to the patient is key to transforming how we do health care."
The advantages of DispatchHealth reach beyond the patient. In-home urgent medical care opens up space in the emergency department and takes some of the burden off of already-strained ER doctors and nurses. "For [health-care] providers, it's really about giving them more tools to be successful with their patient population," explains Kevin Riddleberger, co-founder and chief strategy officer of DispatchHealth. "We are an extra tool that they can leverage and send out a team to take care of their patient."
In one case, this home delivery of medical care saved Thanksgiving dinner. Upon arrival at Kimberly Dawson's home, two medical professionals came inside and administered IVs, took blood tests and dispensed proper medication to the patients.
"They were there within an hour … and they had the medicine there that they needed. It was just very convenient," says Dawson.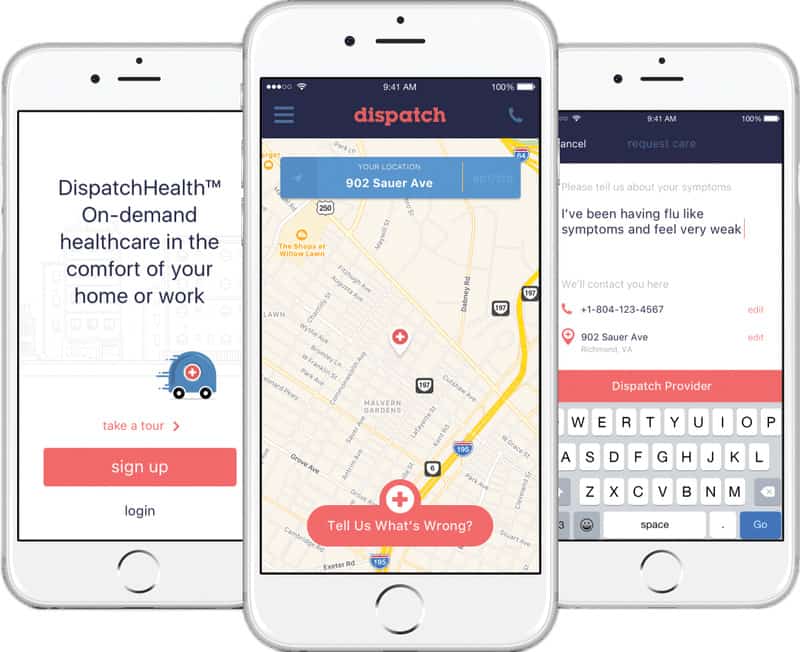 Both patients were on the right track to health, without having to leave their rooms. Dawson says that her daughter and aunt were relieved "to not have to go out when they were feeling bad and go into the ER with all the extra germs. It's just nice to be at home."
The family was able to save themselves the cost of an emergency room visit, save a long drive to the hospital – and, most importantly, save the turkey.
---
Go to DispatchHealth.com, use the DispatchHealth app, or call 804-495-0053.