Dress Without Stress
| March 21st, 2018
Fashionable clothing that makes dressing a snap
---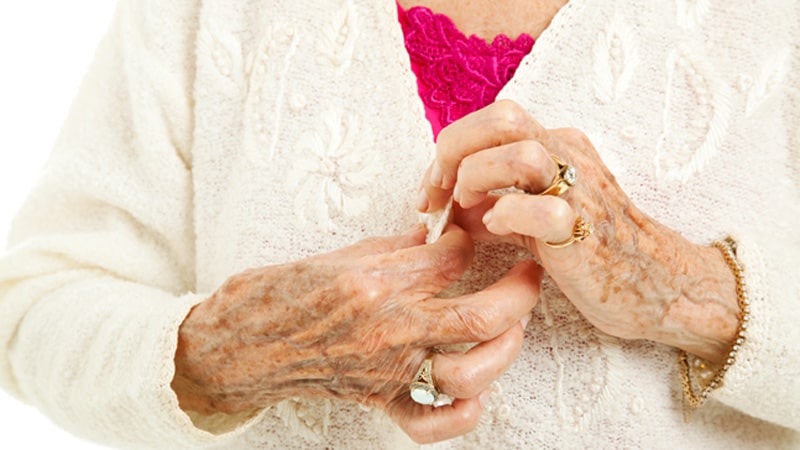 Pants and skirts with elastic waistbands become convenient apparel as we age, even if we have no physical difficulties; but dressing and grooming present more challenges if we're among the 56.7 million Americans (19 percent of the population, according to the 2010 census) who have a disability. I have come to identify with this group, as my husband, Tom, has slowly become – after his Parkinson's diagnosis in 2008 – among the one in four people ages 65-69 to suffer a severe disability.
We have bought a few adaptive clothing items, including pullovers, zippered shirts and Velcro-fastened shoes. I have kept these purchases to a minimum because Tom suffers from no tremors, and I've subscribed to the philosophy that independence helps foster dignity. (The wife of a 95-year-old man, with no disability other than slow mobility, said after observing my husband and me at a social event that my "lack of hovering" was good, which she said she personally finds difficult because she equates hovering with extra caution.)
I'm definitely not a hoverer and have preferred to buy buttonhooks at a local pharmacy for Tom's buttoning. He finds those helpful, yet they still assist in keeping his fine-motor skills in practice. However, sometimes one-too-many buttons exasperate anyone, and zippered and pullover tops are useful backups. Every new convenience becomes a balancing act: how to make life easier without giving up the greater satisfaction (and independence) that comes with a bit of extra exertion.
Though I've had limited experience with adaptive clothing, I began exploring the items seriously when I realized Tom might need them more in the future.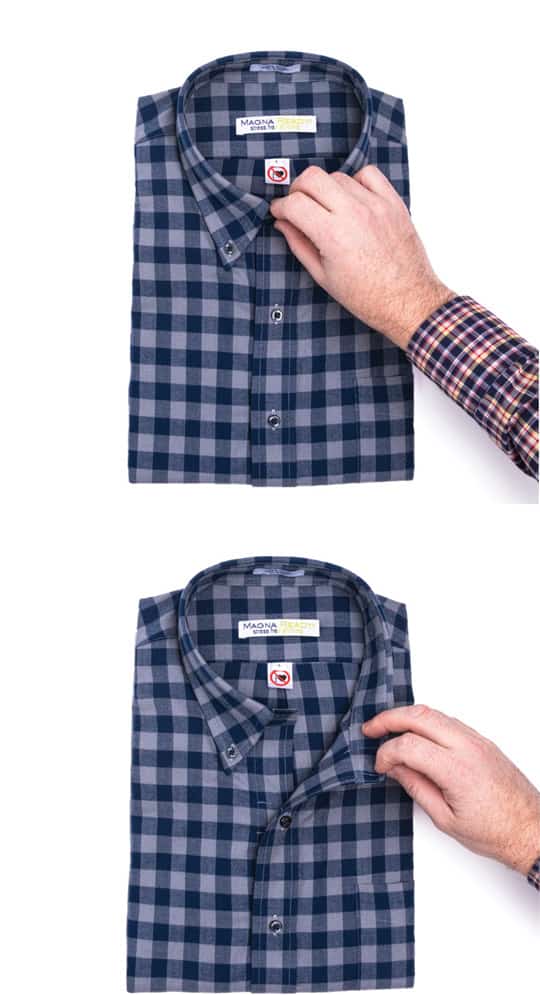 CLOTHING AND SHOES
Those with physical disabilities from birth or from later trauma or with diseases such as ALS, MS, Parkinson's and arthritis can't typically walk into shopping malls and buy clothes they can put on and take off without help.
Lately, however, more companies have begun to adapt clothing. Tommy Hilfiger's Runway of Dreams program creates adaptive clothing for boys sizes 4-20 and girls sizes 4-18, (usa.tommy.com/en/runway-of-dreams). Van Heusen markets magnet-closure dress shirts at select retailers (VanHeusen.com/magnaclick).
Niche manufacturers and distributors specialize in easy-on and easy-off clothing and accessories. Buck & Buck (BuckAndBuck.com) and Silvert's (Silverts.com) offer a wide range of footwear, adaptive clothing and accessories for independent dressing or assisted dressing. Options include Velcro-closure shoes (some feature removable, cushioned insoles to accommodate orthotic inserts); magnetic-close shirts and blouses; front-closure snap-front bras; pants with two-way zippers that open for access to casts and catheters; adaptive open-back tops that allow individuals' arms to slide into the sleeves without having to raise their arms or struggle with small neck openings; wheelchair pants; and more.
Buck & Buck, whose assisted-clothing business dates to the 1930s, also offers custom alterations (about $10 per purchase, according to its website).
Joyce Powell, a Goochland resident, says one of her granddaughters has ordered Buck & Buck clothing several times for Joyce's husband, Granddad Walter, whose Parkinson's manifests itself in tremors in his right hand.
"He finds Velcro closures on shirts and pants much easier than manipulating a zipper pull," she says.
Walter, whose feet are also very sensitive, has had shoes custom-made by one of Richmond's specialty shoe companies.
In lieu of Velcro, MagnaReady.com sells shirts with hidden magnets and closures that look like buttons – getting dressed requires only slipping one's arms into the sleeves and pressing the front of the shirt and cuffs together. Sara Wetherton, age 48, of Atlanta, says on MagnaReady.com, "These shirts are game-changing for my [90-year-old] dad. He loves wearing them and feels proud to be able to do it by himself."
Zipper neckties are the latest entry onto the adaptive-dressing scene, an alternative my husband has yet to try. Several vendors' sites tout the "always perfect" regular tie with a permanent knot, sometimes with a zipper mechanism inside, which allows the wearer to adjust the width of the neck. MyNiceTie.com says, "Good quality zipper ties have stiff zippers to prevent the tie from loosening while you're wearing it."
OTHER AIDS AND TIPS
Erin Buckley, occupational therapist at Richmond's McGuire Veterans Affairs Medical Center, points to items such as "reachers" and sock aids (sold in some pharmacies, medical-supply stores and online) that can be very helpful in dressing. Some eyeglass cords are available in pharmacies, but I had to go to an optometry retail shop to find plain black cords.
"Remember that needs change over time," Buckley says, "so what you or a loved one doesn't need now could become a necessity in a few weeks' time. Work with your family and care partners to help determine needs."
She reinforces the principle that everything takes longer with a disability. "For your energy conservation," she suggests, "prioritize, plan and pace. If you're taking a trip, lay out your clothes well in advance so you can review the items with the needs of each day's schedule."
Other helpful products are available at GoldViolin.blair.com and PerformanceHealth.com.
Contemporary clothing, accessories and aids bolster independence and dignity, values that are useful for those with disabilities and their loved ones.
---
A Midlothian-based freelance writer, Martha Steger has received national awards for her journalism, essays, short fiction and poetry. She is a Marco Polo member of the Society of American Travel Writers, a past president of Virginia Professional Communicators and a member of the Virginia Communications Hall of Fame.