New VMFA Exhibition, Edward Hopper and the American Hotel
| October 24th, 2019
Blending American art and hotel nostalgia
---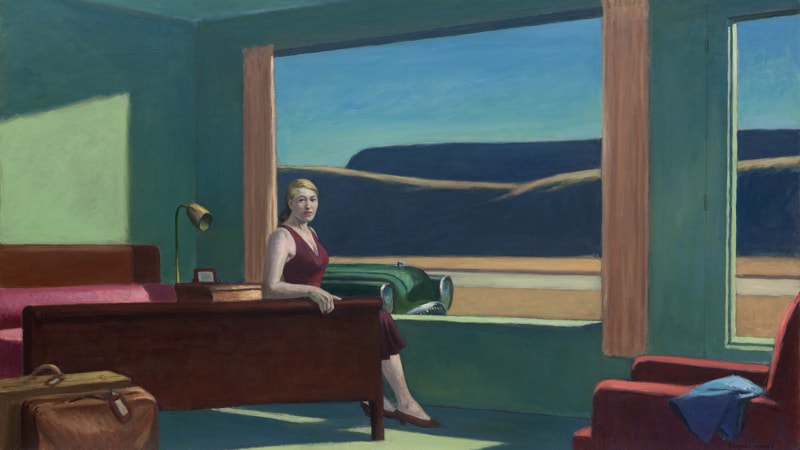 ---
The latest exhibition at the Virginia Museum of Fine Arts in Richmond, VA, provides a blend of art, history and nostalgia. Edward Hopper and the American Hotel brings together hotel-themed art, primarily from American artist Edward Hopper (1882-1967). Hopper and his wife, artist Josephine "Jo" Nivison Hopper, traveled extensively throughout the United States and into Mexico. Their trips provided artistic subject matter for Hopper, including many paintings of hotels, motels and other lodging, such as lobbies and guest rooms.
The artist's paintings and his wife's journal entries about their travels provide a foundation for this exhibition, which includes more than 60 Hopper paintings and journals, post cards and letters from Edward Hopper and his wife, and magazine covers that Hopper created for Hotel Management trade publication in the 1920s.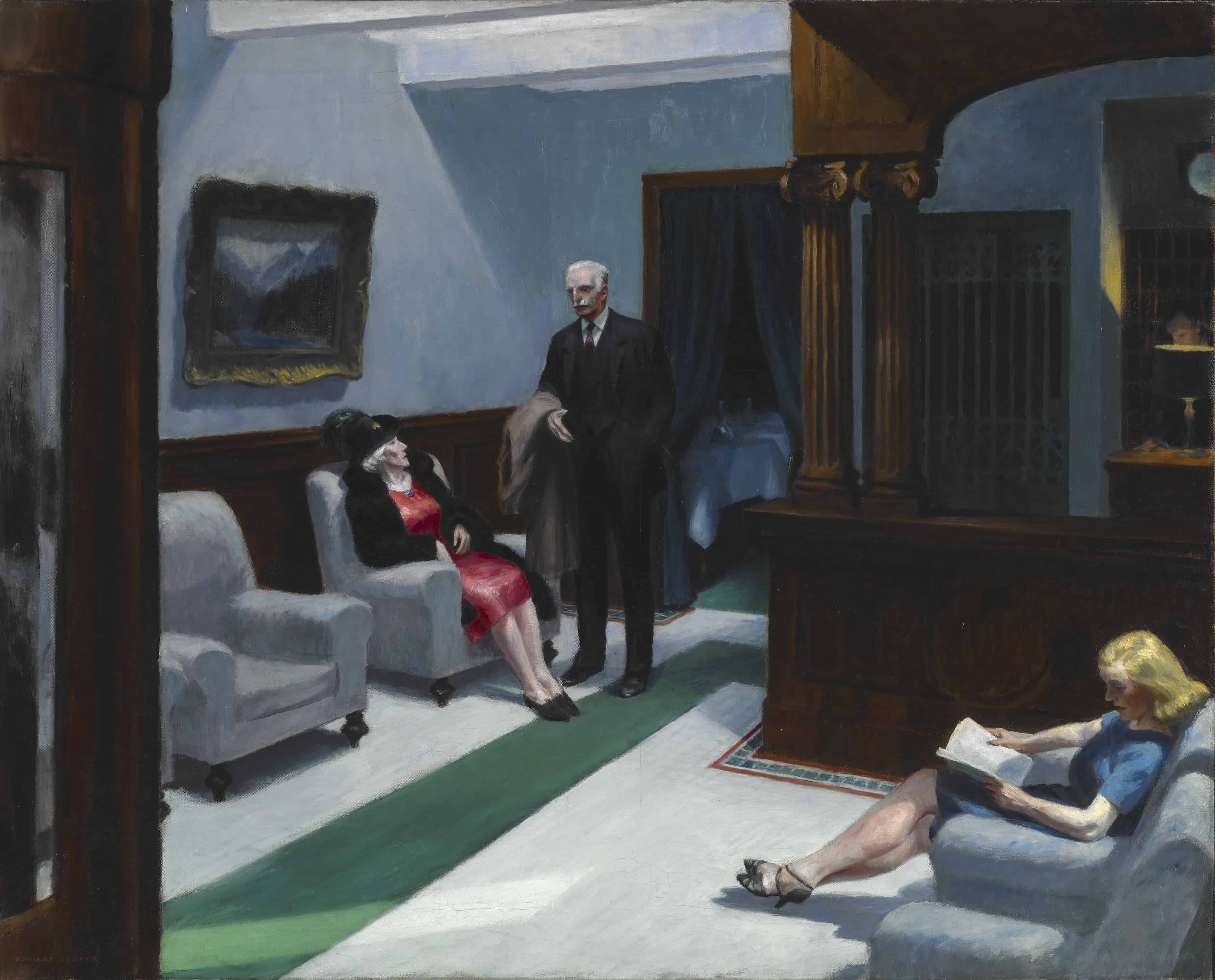 "Edward Hopper is one of the best-known 20th-century American artists, yet the public's conception of him has largely been filtered through a time-worn biographical formula that explains his art as the product of a sullen, isolated introvert," says Dr. Leo G. Mazow, the VMFA curator of American art and curator of the Hopper exhibition. "Edward Hopper and the American Hotel endeavors to consider hotels, motels and other transient dwellings as vital subject matter for Hopper and as a framework with which to understand his entire body of work."
The exhibition also includes a re-creation of Western Hotel, one of Hopper's best-known paintings. The full-size, three-dimensional room provides a new perspective on the painting. But in addition, VMFA made the room available for guests to stay overnight – certainly a unique museum experience, and one that sold out before the exhibition even opened.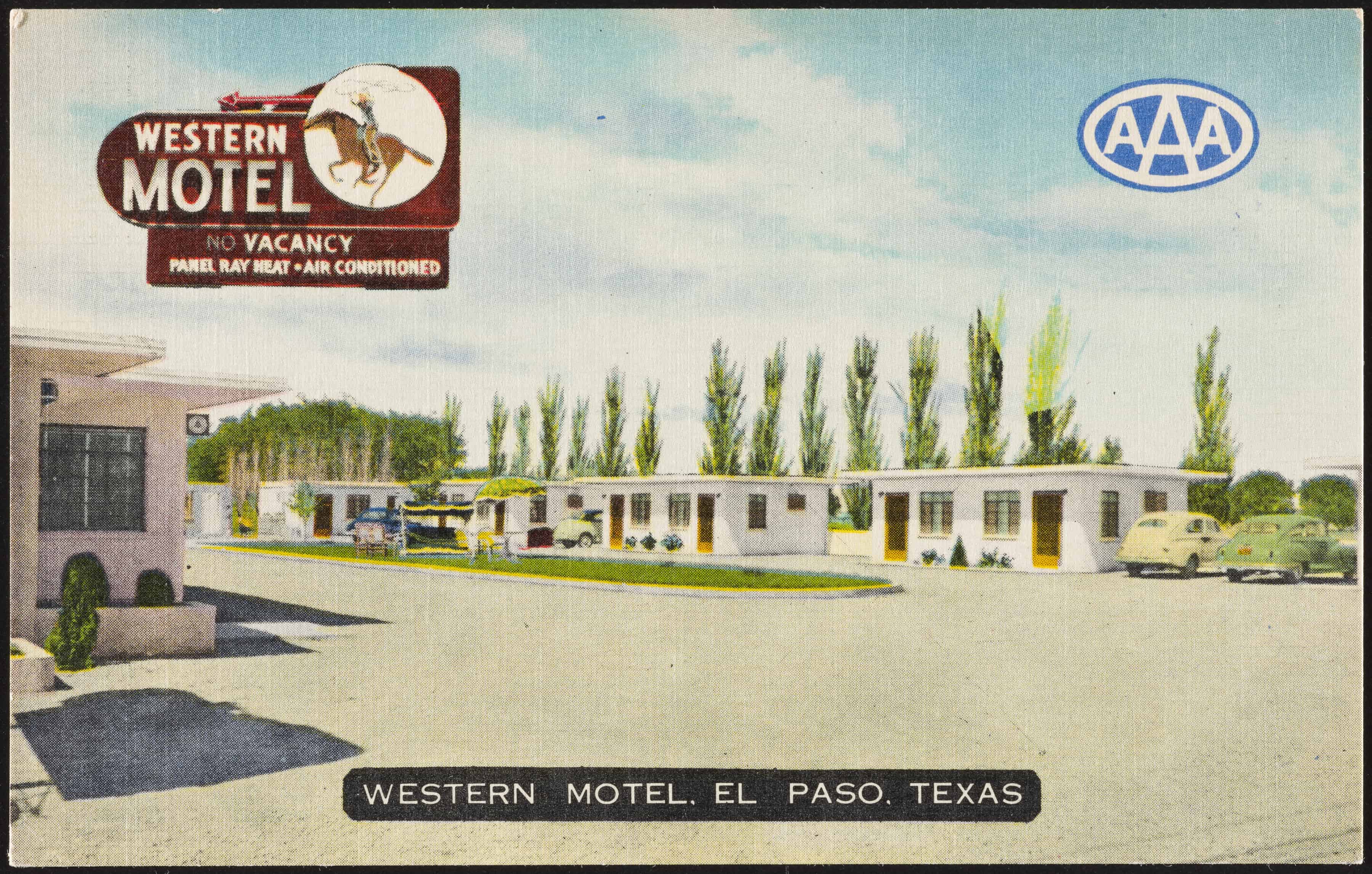 The collection also showcases similarly themed art from other artists – Richard Caton Woodville, John Singer Sargent, Charles Demuth, Reginald Marsh, Edward Ruscha and Cindy Sherman – including those inspired by Hopper.
In addition to an exploration of art, the theme and its interpretive signage provide a historic and nostalgic glance into the changing face of American lodging in the early 20th century, such as tourist homes, motels that arose beside highways, and seaside resorts and cabins. Furthering the travel theme, the museum provides gallery visitors with a "Trip-Tik"-like guide. The 200-page illustrated exhibition catalogue similarly pulls together art and history.
Edward Hopper and the American Hotel will be on view at the VMFA Oct. 26 through Feb. 23, 2020. It will move to the Indianapolis Museum of Art at Newfields in Indianapolis, Indiana.