Ekornes Recliners from LaDIFF: A Recliner Love Story
| February 27th, 2019
A match made in furniture heaven
---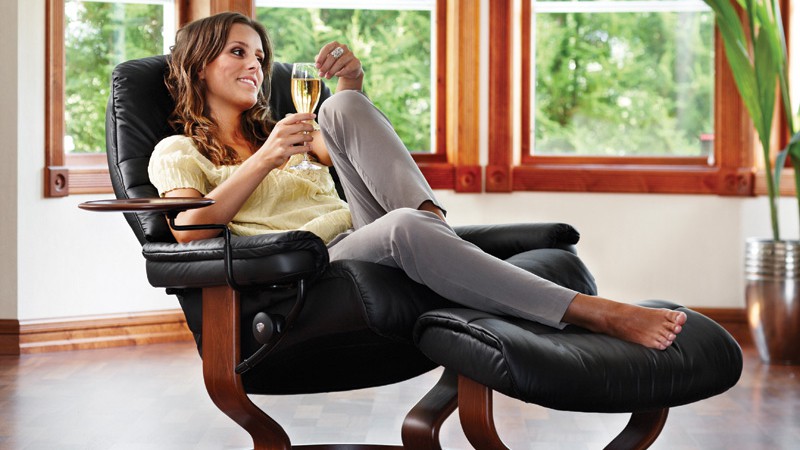 The comfy recliner that calls your name as you walk in the door may have lost its luster. It could be that the chair is simply showing its age, or it could be that your needs and expectations have changed. After all, what worked for a younger you might not do the trick anymore.
Especially if you've worked for years in an occupation that requires hours of standing, of repeated stooping or lifting, or even too much sitting, it may be time to invest in furniture that embraces your body like a lover's hug – a lover who knows just what you need.
YOUR BODY'S FIVE LOVE LANGUAGES
When searching for a new beau to replace your worn-out recliner, look for:
Lumbar support. The small of your back needs support – how much support it needs changes as your posture changes, so your recliner should adjust accordingly.
Size. A chair's seat should match your own seat, and not be so long it thrusts your backbone forward and leaves your lumbar sagging. After all, size matters.
Arm support. Arms should rest beside your body, and not be forced to rest too high.
Transitions. Ideally, you can change positions in your chair easily, smoothly and comfortably: from upright to recline, with comfortable angles and suitable head and neck positions for activities from watching TV to reading to snoozing.
Quality. A quality chair will continue to offer comfort for years, without movement mechanisms or padding breaking down.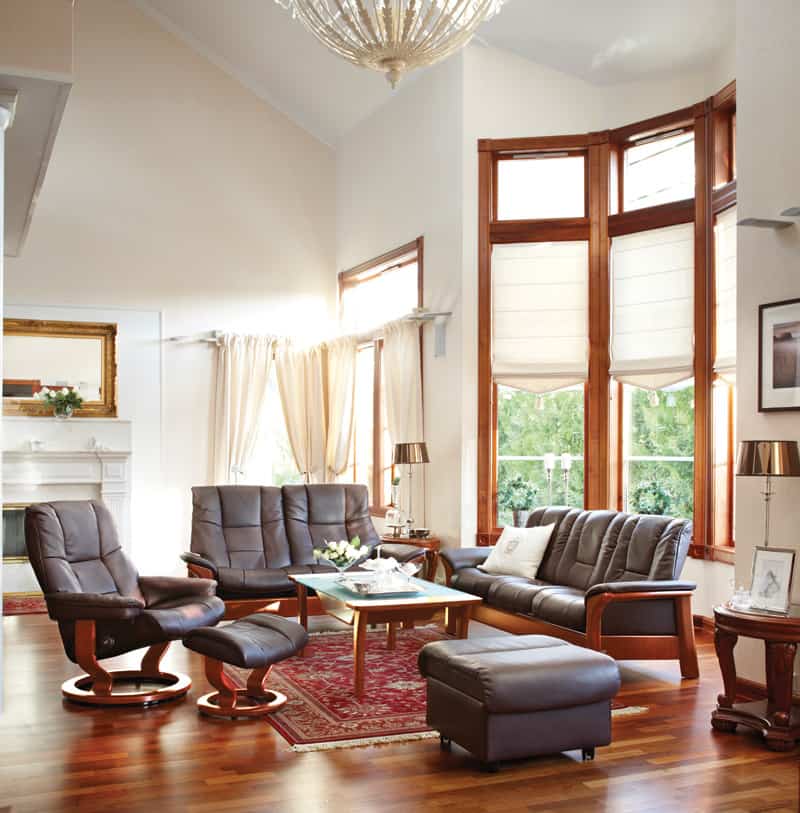 A MATCH MADE IN NORWAY
One manufacturer of comfort furniture that meets these needs, Norwegian-based Ekornes, began making mattresses in the 1930s. One of its customers was an orthopedic company, says Rick Friedrichsen of LaDIFF, a contemporary furniture store in Shockoe Slip. The doctors and physical therapists who recognized the orthopedic benefits those mattresses had for their patients requested that Ekornes make a "stress-less" chair for patients recovering from surgery. They wanted a chair that would ease back and forward gently – especially important for patients with sutures. Ekornes produced the first in their line of Stressless chairs in 1971, later adding other attractive but comfort-focused furniture to the Stressless line.
In 2003, the American Chiropractic Association endorsed the Ekornes Stressless seating line. "The average person spends a great deal of time sitting in chairs and sofas," said ACA president Donald J. Krippendorf of the endorsement. "It is very important to choose furnishings that are built using sound ergonomic principles."
These Ekornes recliner chairs respond to the natural movement of your body using several patented internal systems. ErgoAdapt tilts gently to the correct seating angle when you sit down; Stressless Glide enables you to shift seating positions using your body weight alone; the Plus system (a "functional skeleton of springs") easily adjusts to the correct head, neck and lumbar positions; and Comfort Zones creates a two-part cushion that holds you like a hug.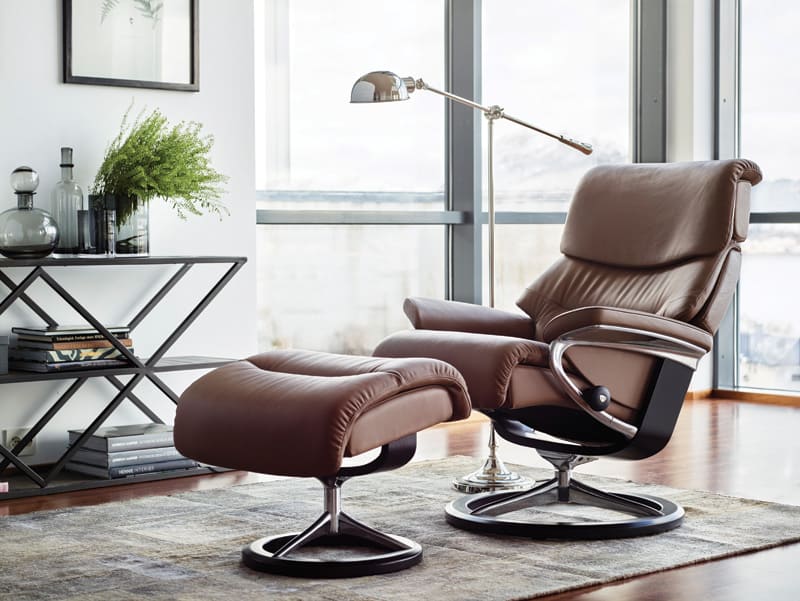 As if inspired by the "Goldilocks" story, Stressless recliners come in small, medium and large. Customers can choose built-in power footrests or ottomans for resting their legs. Several recliner and sofa collections also come with high backs or low backs.
ON RECLINER-MATCH DOT COM
Recliners have come a long way since La-Z-Boy was established in the 1920s. If you're still on the prowl for your perfect mate, you can seek out power recliners, which have replaced mechanical handles and rings with electric-powered buttons. You can choose from recliners that rock or those that swivel. If you have limited mobility, you can find lift chairs to help you transition between standing and sitting. If you're into fulfilling more carnal desires, you can find chairs that warm you up and massage you. You can even find chairs with USB ports for contemporary electronics, cup holders and storage.
For many of us, looks matter, too. Fortunately, many of today's recliners combine functionality with style.
Best of all, your new recliner will never send you a Dear John letter.
But like any lasting relationship, you'll want to meet in person before making a commitment.