Embracing the Romantic Side of Williamsburg
| February 7th, 2020
"You're still the one ..."
---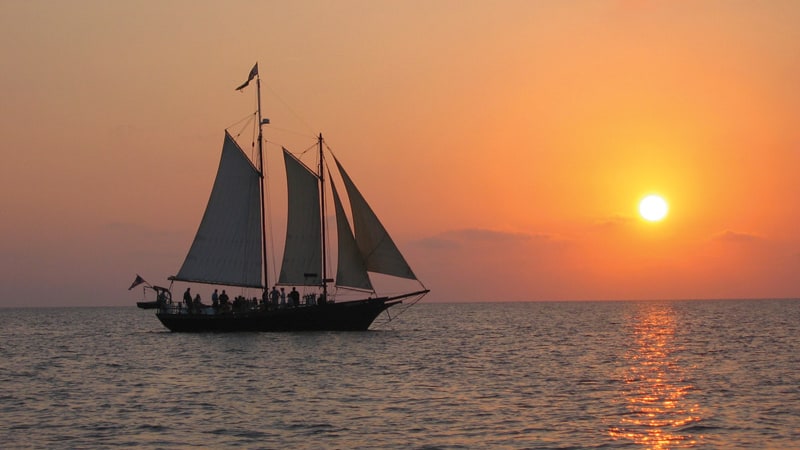 Seeking a cozy retreat with your better half? Follow the rose petals (and Interstate 64 east) to Williamsburg, our neighboring city that's eager to show off the many ways to ignite sparks and boost romance between sweethearts.
Whether you're a new duo or a longtime pair, this love-enhancing getaway may have you feeling like you've only just begun …
'WE'LL GET THERE FAST AND THEN WE'LL TAKE IT SLOW'
Take your romance on a quick detour, onto the waters of Yorktown for a dose of freshwater breeze. Yorktown Sailing Charters offers boat tours along the York River, daytime and dusk, April through November. Climb aboard an afternoon vessel for a two-hour sightseeing trip; or, to boost the mood a notch, set sail on a scenic evening voyage – a more serene expedition. Float into the sunset like John Wayne, sailing steadily among osprey and eagles, with a beverage in one hand and a misty breeze gliding over the other. Your lungs – and your heart – will thank you.
I'VE GOT YOU UNDER MY SKIN'
Add a little tranquility to your getaway, why don't you? Peel off layers of stress at the Spa of Colonial Williamsburg, a local spa full of amenities – from salon services to body treatments to different twists on a classic massage (hot stone, aromatherapy or "nirvana stress relief," anyone?). And to really romanticize your trip to the spa, make it a shared experience: any solo massage can be turned into a couples' massage.
But for a more unique, yet all-encompassing kind of spa experience, open up your mind (and your pores) at the Williamsburg Salt Spa. Rumor has it, salt therapy is a natural healer that improves breathing and circulation, boosts the immune system and enhances health and wellbeing overall.
And the 15 tons of therapeutic salt coating the salt cave, imported from Poland and the Himalayas, should do the trick. Relax and unwind in the cave while your skin does all the work soaking up those benefits. The Williamsburg Salt Spa also has float tanks, infrared saunas and massage.
Want to really enhance your treatment? Get the best of both worlds – ask for a massage in the salt room.
'LOVE AND MARRIAGE, LOVE AND MARRIAGE, THEY GO TOGETHER LIKE A …'
Spark your love the old-fashioned way – take a cozy trot through Colonial Williamsburg on a historic carriage ride. Move through the square on a carriage modeled after the ones that wealthy colonists would have used; given the inevitable stares, waves and photographs of fellow visitors, you may feel similar to an affluent member of colonial society. Feel free to wave back, or just settle in and enjoy your carriage companion.
'RED, RED WINE, YOU MAKE ME FEEL SO FINE'
Trade in your pair of rose-colored glasses for a pair of rosé-filled ones at Williamsburg's signature vineyard (and so aptly named): Williamsburg Winery. This not-so-hidden gem sits on hundreds of picturesque acres, 42 of which grow those sweet, delicious grapes – many that eventually end up in award-winning bottles of reds and whites.
To get the full flavor, take an overseas voyage to the winery's upscale dining room, Café Provençal. This French-influenced restaurant pulls in inspiration from the region of Provence, an area in South France known for its refined prioritization of a rich food-and-wine culture. Enjoy the menu's blend of French and farm-to-table dishes during your wine-fueled culinary journey to the country of love.
'MY GIFT IS MY SONG … AND THIS ONE'S FOR YOU'
While getting lost in the charming facets of Williamsburg, treat your ears and satisfy your cultural streak with those dulcet tones of the Williamsburg Symphony Orchestra. Founded in 1984, this world-class ensemble adds a rich, artistic layer to the city. Plan your getaway around one of their monthly performances at the Williamsburg Community Chapel – and let their lavish blend of strings, brass, woodwinds and percussion lull you into a euphonious trance.
'AH SUGAR … AH HONEY, HONEY'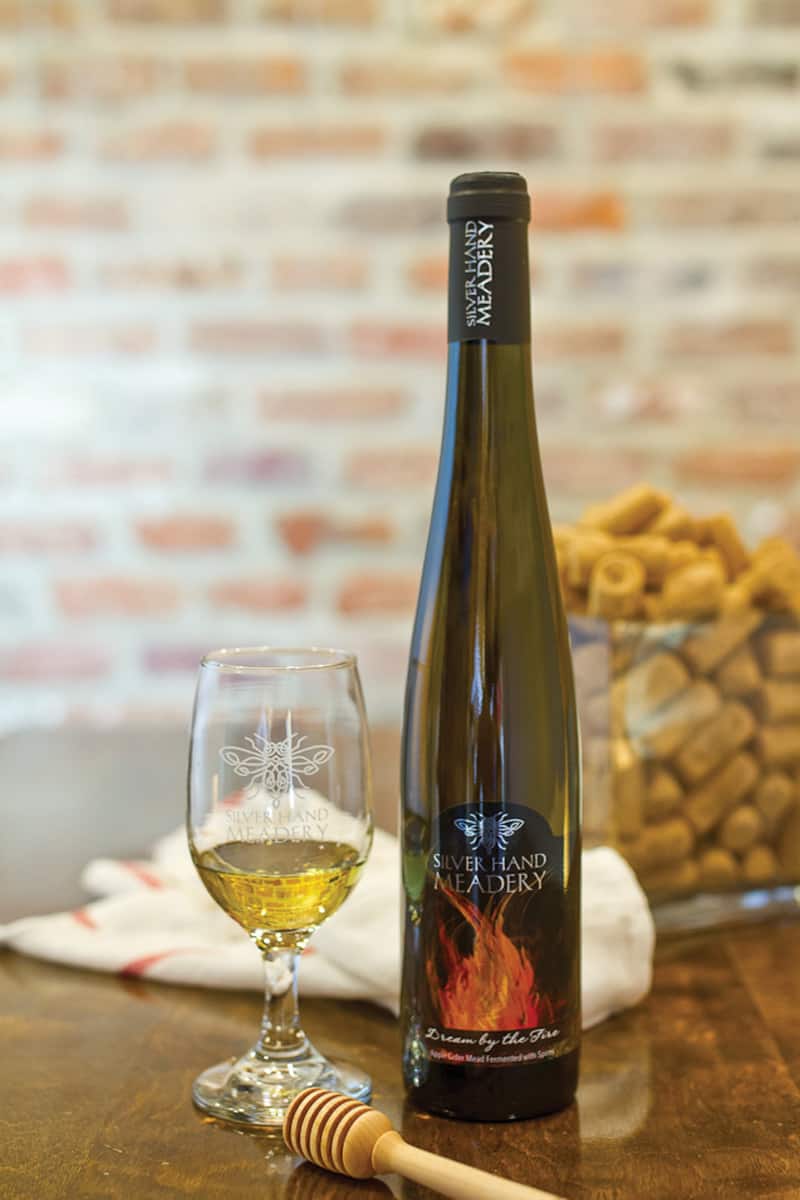 They say the way to a person's heart is through their stomach; and if that's true, Williamsburg gladly offers a multitude of ways to get there.
Ever tried mead? No longer just the medieval drink you read about in your high school English literature class, this honey-based wine is making a comeback. Sip on some honey with your honey at the city's first meadery, Silver Hand. The meadery boasts a variety of meads with a range of flavors – from fruity and sweet to dry and robust.
And on the edible side of Williamsburg's "way to a person's heart"? Swing into Second Street Bistro, an upscale yet comfortable restaurant-café serving up everything from traditional light fare and iced tea to hearty entrées and cocktails.
Or get your European fix, no long flight required, at the city's iconic tapas bar, La Tienda. They've brought Spanish flavor straight to Williamsburg – literally – with over half of the products and ingredients at this restaurant-market combo hailing directly from Spain. Nibble on authentic Spanish cheeses, chorizo, olives and jamón, the Spanish dry-cured ham, made complete by the European-inspired décor – and of course, a glass of sangria.
'YOU MAKE MY DREAMS …'
Unwind at the end of the day in one of Williamsburg's twin hotels: Williamsburg Lodge and Williamsburg Inn. Locate here, in the heart of the city, so you can leave your car with its four-wheeled companions and travel on foot to restaurants, to shops, and to the ever-enticing Colonial Williamsburg.
These next-door hotels harbor classy and comfortable rooms, gracious hospitality and plush amenities.
More of a homebody kind of couple? They have access to golf courses, spa treatments, and a fitness center. Multiple bars and restaurants on the property can give you the kind of experience your heart desires.
So, if you and your sweetheart are itching for some romance-infused quality time this season – head just down the road, to the place where good times never seemed so good …
---
Want less romance and more … culinary delights? We can help with that.