Museum Exhibition Features the Art of Eric Carle
June 14th, 2019
The Chrysler Museum highlights the picture book artist's nighttime works
---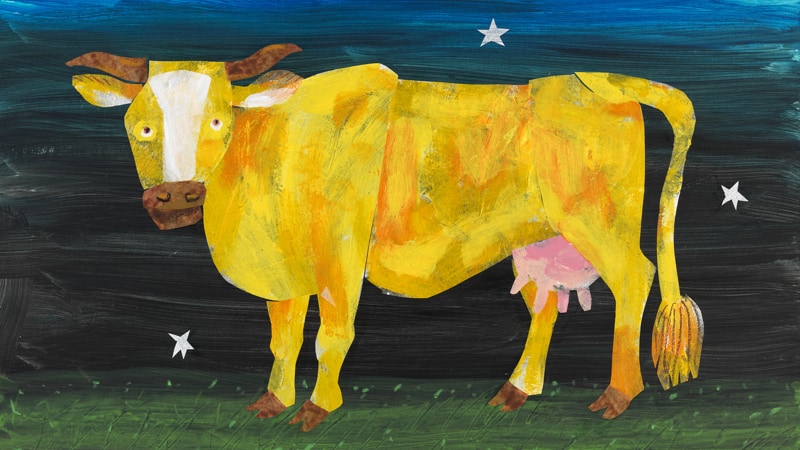 Talk about a multigenerational opportunity!
Even the thought of Eric Carle books transport me to my kids' childhood, to the clever movement of the books' plots, to the vibrant yet soothing pictures and to the loving comfort of my children on my lap. Those same books can evoke memories and emotions for my children – and others of their generation. And these books are a gift we can give our children.
Beginning June 14, the Chrysler Museum of Art in Norfolk, Virginia, presents a special exhibition, "Eric Carle: Moonlit Nights and Other Illustrations." As with the memories, the exhibition can appeal to many ages. It includes more than 80 original artworks from more than 30 Carle books, contextual explanations, interactive opportunities and a reading library.
Books covered in the exhibition include The Very Hungry Caterpillar (the first book that Carle both wrote and illustrated, published in 1969), The Grouchy Ladybug (1977), The Very Quiet Cricket (1990), The Very Lonely Firefly (1995), Papa, Please Get the Moon for Me (1986) Draw Me a Star (1992).
The exhibition focuses on Carle's nighttime stories, which used painted backgrounds of rich blue hues, on tales of stars, moons and fireflies. And, yes, an image of Carle's very hungry caterpillar.
Special programming for the event includes immersive story times (for ages 2-5), pajama parties for the entire family and summer camps. For dates and further details, visit Chrysler.org.
June 14 through Sept. 8
Chrysler Museum of Art
One Memorial Place, Norfolk