Exercise: A Powerful Tool Against COVID-19
| September 4th, 2020
Get to moving, get to preventing
---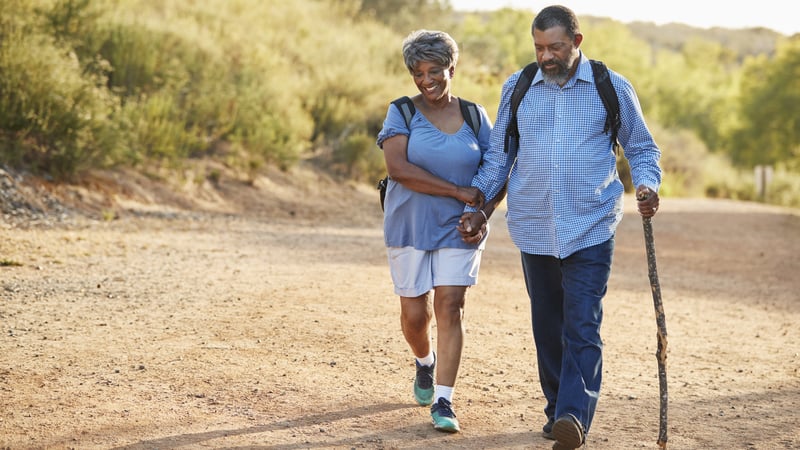 Exercise! Did I say exercise? During a lethal pandemic? Are you kidding? Exercise is probably the last thing on people's minds during such a time of stress, confusion, fear, and uncertainty. However, exercise is a tool against COVID. Let me explain.
We all know that exercise is good for us, right? The vast array of health benefits have been documented in research articles and preached by the health experts in our country for years. However, another valuable benefit of exercise is focused on the current COVID-19 viral pandemic.
Physical Activity for Reducing the Severity of COVID-19 Infections
Consider the coronavirus and its effects on the lungs. Normally, the human immune system is equipped to deal with an "invader" such as a virus by causing inflammation. That inflammation can be beneficial in dealing with viruses as in colds and flu.
However, inflammation can also damage lung tissue, which interferes with breathing and can become severe enough to require medical interventions, such as mechanical ventilators. This is why you hear about ICU capacity and ventilator use on the news. If you're a person whose immune system is not so strong, this can be serious, even deadly.
What does being physically active have to do with this? A study in Brain, Behavior and Immunity found that exercise can stimulate the immune system and produce an anti-inflammatory cellular response. Exercise improves the efficiency of your immune system, meaning that your body will "attack" things like viruses quicker. Think of it as a medicine, and every "dose" of medicine creates more chemicals that can combat inflammation and strengthen your immune system. It can even help reduce anxiety!
Thus, exercise strengthens two biological processes that react to viral illnesses. Despite COVID-19 being a new virus, the effects of exercise on immunity, inflammation, and viral respiratory infections have been well documented.
How Much Exercise Is Sufficient as a Tool Against COVID?
Okay, so what kind of exercise "dose" do I need to do to help my body fight infections? According to the American College of Sports Medicine, moderate-intensity physical activity like walking, cycling, hiking, and light weight training have the best impact. But you'll definitely want to find something that's enjoyable, too.
The ACSM Physical Activity Guidelines for Americans recommend 150-300 minutes per week of moderate-intensity aerobic physical activity and 2 sessions per week of muscle strength training. Fit in 2, 5, 10, or 20 minutes, wherever and however you can. Every minute you exercise counts!
Exercising Conscientiously
The problem is the balance between exercising while social distancing, right? To be safe, wear a mask and maintain the recommended six feet or more between you and your friends. And exercising outdoors, like state and local parks and outdoor shopping malls, is safer than indoors. Some gyms are re-opening with social distancing policies in place. Plus, remember, exercising is great for you in preventing chronic illnesses without COVID-19; it's a double win!
Going for a walk or a short bike ride can be a high point of the day and could help us get through an extremely stressful time (remember, exercise is shown to decrease stress too!). However, exercise will actually reduce the number of people who require hospitalization and ventilators as well.
Protect Others
Remember, though, that COVID can be deadly for those with compromised immune systems. This can be due to heart disease, diabetes, cancer, advanced age, and other factors, which increases their risk of severe illness and death when infected. We MUST prevent transmission to these folks; their immune systems aren't strong enough to combat such a powerful virus.
So, exercise is a great "medicine," not just outside of a time of a viral pandemic, but during one as well. Boost your immune system, feel better, and help society kick this virus once and for all!
---
Dan Bayliss, RN MS CES is a registered nurse and clinical exercise physiologist for Atlantic Coast Athletic Club (ACAC) here in Richmond. He grew up in Ohio and has cultivated a career based on proactive healthcare by combining exercise physiology with nursing principles. A former smoker and sedentary person as well as suffering from lifelong depression, Dan has turned his life around through exercise and lifestyle management. He is a 19-time marathoner (two-time Richmond Marathon finisher) and is training for his first Half Ironman in 2021.