Ra-Ra-Ree! What Is There to See?
| September 6th, 2017
Activities and dining near Virginia universities and football stadiums
---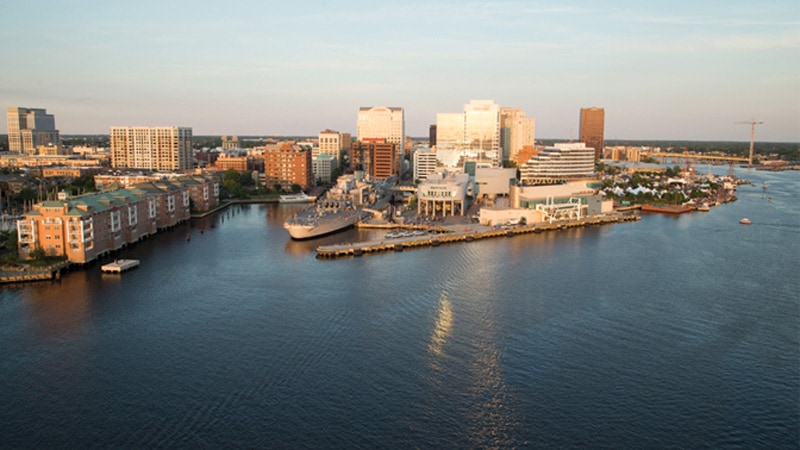 Whether you're attending a ballgame, dropping off a student or just exploring Virginia, BOOMER provides suggestions for activities and dining near campus.
Old Dominion University in Norfolk
To do:
See what's happening in the NEON District, Norfolk's hub of creativity, including the Chrysler Museum of Art and Glass Studio and Push Comedy Theater. NeonNFK.com
While so close to the Atlantic, take a guided tour of the world's largest naval station. Naval personnel show you aircraft carriers, destroyers, amphibious assault ships and more. 757-444-7955
To eat:
Since 1997, Bolivian sisters Karla and Vivian Montano of Luna Maya have served Latin food using techniques and recipes learned from their mother and grandmothers, made with fresh ingredients, chilies and spices. LunaMayaRestaurant.com
"When food is grown with respect, picked at its peak, served close to its source, and prepared with care, the finished plate is a culinary experience that nourishes and satisfies on many levels." To eat at Commune is to understand. CommuneVB.com
Treat yourself at upscale dining at Todd Jurich's Bistro. Focusing on seafood but with a diversity of elegant dishes, the kitchen uses small producers who practice natural and ecologically sound agriculture. ToddJurichsBistro.com
Other options: grab a Handsome Biscuit for breakfast, a delightfully nutritious meal from Fruitive or artful modern European food from the ever-changing menu at Chartreuse Bistro. HandsomeBiscuit.com, Fruitive.com and Facebook @ChartreuseBistro
University of Richmond in the Near West End
To do:
Attend a Department of Theatre and Dance performance after the game:
Oct. 7, Top Girls, by Caryl Churchill, at Cousins Studio Theatre
Nov. 18, The Crucible, by Arthur Miller, at Alice Jepson Theatre
Take the family on a Ravenchase adventure, creative escape rooms perfect for multigenerational teamwork and fun.
To eat:
A hop, skip and a jump from campus, MOSAIC celebrates more than 20 years of serving Richmond. The healthy, eclectic world cuisine appeals to a broad range of tastes. Educated craft beer, wine and cocktail selection. In honor of UR, try the Spider Bite cocktail.
Kuba Kuba Dos represents the second location of a longtime Richmond favorite. Travel to Cuba with a menu brimming with tropical ingredients such as plantains, avocado, chorizo, tortillas, paella, shrimp, pineapple – and huevos all day long. Opens at 9 on Saturday morning for pre-game festivities.
Beijing on Grove, from Richmond's prolific EAT Restaurant Partners, opened in 2017. Like its predecessor, Peking on Grove, Beijing serves authentic Chinese food (from Chef Fei Zhao) but fresh and upbeat, with a modern bar scene.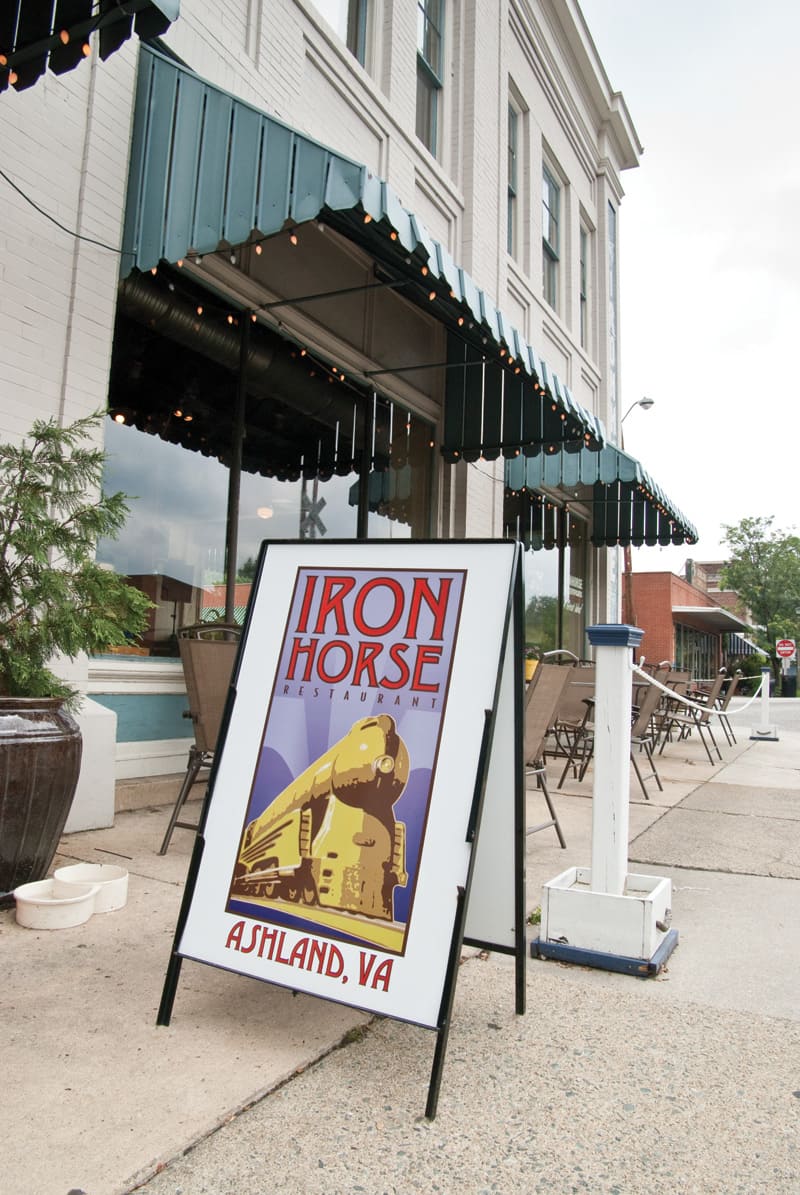 Randolph-Macon College in Ashland
To do:
Catch a show at Ashland Coffee & Tea's music room, The Mainline. AshlandCoffeeAndTea.com
Explore early American history in Hanover County, including Scotchtown, home of Patrick Henry, American patriot and famed orator. PreservationVirginia.org
Wander the 3-mile loop trails at nearby Poor Farm Park, a forested getaway with a gentle forest stream – easy hiking, mountain biking or trail running. HanoverCounty.gov/248/Poor-Farm-Park
To eat:
Though nearly 20 years old, Iron Horse Restaurant never gets stale. The cuisine speaks of Southern heritage and is made with fresh seasonal ingredients such as grilled corn, Hanover tomatoes, beets, local grits and goat cheese. Dine on the patio for a front-row view of the passing trains. IronHorseRestaurant.com
To please all generations, dine at Pie Hole Pizza. Imagine a pizza joint infused with culture, basic and delicious Neopolitan-style brick-oven pizza plus generous use of fresh ingredients: in pizza, salads, upscale starters, wines and 24 draft beers. PieHolePizzaRVA.com
Small-batch beers at Origin Beer Lab are creative experiments, for customer enjoyment and possible scaling up at its big-sister brewery, Center of the Universe (also close by). Styles include approachable lagers, hoppy IPAs, stouts, goses and more. OriginBeerLab.com
James Madison University and Eastern Mennonite University in Harrisonburg
To do:
Soak in the naturally relaxing fragrance of the brilliant purple fields at White Oak Lavender and The Purple WOLF Vineyard. Browse lavender-based products at the store; pick your own; experience workshops, tours and an educational discovery area; and treat yourself to wine, including some lavender laced. WhiteOakLavender.com
Absorb culture and entertainment at Court Square Theater downtown, for indie films, music and comedy. ValleyArts.org/cst
Get outside in this official Appalachian Trail Community. Short and easy hiking trails can be enjoyed in Harrisonburg and nearby, with Shenandoah National Park and Skyline Drive merely 18 miles away. VisitHarrisonburgVA.com
To eat:
Clementine Café presents an inspired blend of eclectic menu items, live music, artwork, innovative cocktails and community events. Vegetarian friendly, too. ClementineCafe.com
Feel good inside and out at two town favorites. Breakfast and lunch at worker-owned Little Grill Collective feature delicious and healthy home-cooked meals with vegan, vegetarian and meat options. A Bowl of Good dishes out hearty, healthy, internationally influenced food made with fresh, local ingredients. LilGrill.com, ABowlOfGood.com
Since 1943, Kline's Dairy Bar has been using high-quality ingredients and old-fashioned technique to whip up delightful flavors of self-serve ice cream and generous sundaes. KlinesDairyBar.com
The name sums it up: Jimmy Madison's Southern Kitchen & Whiskey Bar. JimmyMadisons.com
Hampden-Sydney College and Longwood University in Farmville
To do:
Wander downtown Farmville and shop Mottley Emporium, The River's Edge Boutique and the 12 huge warehouses of Green Front Furniture. Facebook @MottleyEmporium, Facebook @FarmvilleBoutique, GreenFront.com
Be inspired at the Robert Russa Moton Museum, a stop on the Civil Rights walking tour of Farmville, where a sobering chapter in Virginia history played out. MotonMuseum.org
Bike, hike or run the High Bridge Trail, a 31-mile converted railroad bed. Picturesque 2,400-foot-long High Bridge is just 5 miles from downtown Farmville. Bike rentals available at High Bridge Bikes. HighBridgeBikes.com
To eat:
"Eat like a pig. Drink like a fish." The Fishin' Pig dishes out Memphis-inspired barbecue and seafood with a Southern flair, plus mac-n-skillets, bar-b-Cubans and tacos. Breakfast includes brisket biscuits, cheese grits and black peppered bacon. FishinPig.com
Find solid American cuisine at Charley's Waterfront Café and Wine Bar. Also serving breakfast and brunch. CharleysWaterfront.com
Virginia Union University in Richmond's Northside
To do:
Explore ideas old and new at the Science Museum of Virginia, including multiple exhibits for learners of all ages plus planetarium presentations and sensory-sensational movies (think Wild Africa and Dream Big) at The Dome. SMV.org
Samples the wares at three nearby distillery tasting rooms: James River Distillery, Cirrus Vodka and Reservoir Distillery. JRDistillery.com, CirrusVodka.com, ReservoirDistillery.com
To eat:
Savor a donut (or two) from Sugar Shack – the basics plus fresh, creative toppings like pineapple serrano and caramel macchiato. SugarShackDonuts
Prepare for the game with a hearty breakfast or lunch at Brooks Diner, fixing classic dining delights such as country-fried steak, corned beef hash, navy bean soup and SOS – chipped beef on toast. Facebook @BrooksDinerRVA
If you're ambivalent, go to Lunch or Supper. The vibrant restaurant and outdoor beer garden presents comfort food with its own creative signature touches, many cured, brined and smoked in-house. LunchOrSupper.com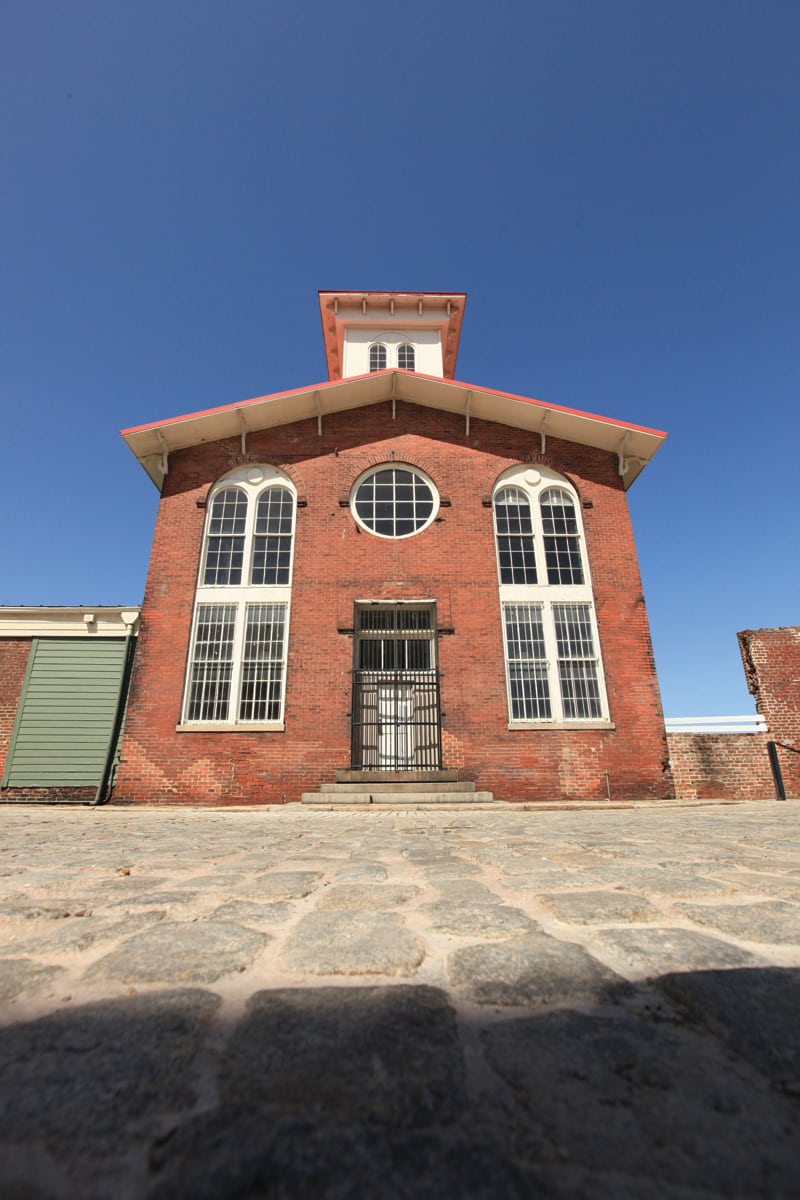 Virginia State University in Petersburg
To do:
Go bird-watching, hiking or floating along the Heritage Trail and Appomattox River. FOLAR-VA.org
Admire 15 exquisite stained-glass windows designed and installed by the studios of Louis Comfort Tiffany at Blandford Church. PreservationPetersburg.org
Wander Old Towne Petersburg. Note the classic architecture, art galleries and shops – especially multiple, well-stocked antique shops. PreservationPetersburg.org
To eat:
Dining in Old Towne Petersburg presents one problem – choosing. A few worthy choices demonstrate downtown's diversity: Wabi Sabi, for a blend of Asian and Cajun and a friendly nightlife; DJ's Rajun Cajun and Steakhouse, with a taste of New Orleans; Saucy's Walk-Up Bar.B.Q.; and Dixie down-home comfort food for lunch, plus breakfast during the weekend. EatWabiSabi.com, DJsRajunCajun.com, SaucysWalkUpBBQ.blogspot.com and Facebook @TheDixieRestaurant
For a top-notch beer selection with your food, stroll over to Trapezium Brewing (in-house brick oven pizza), AMMO Brewing (from esoteric to pub food, with a dose of creativity, also serving wine) and The Bucket Trade (ready-made meals and snacks, with 24 self-serve beer, cider and wine taps). TrapeziumBrewing.com, AMMOBrewing.com, TheBucketTrade.com