What's Booming: Festivals, Festivals, Festivals, and Festivals
September 1st, 2017
The best events this week to peel you off your couch
---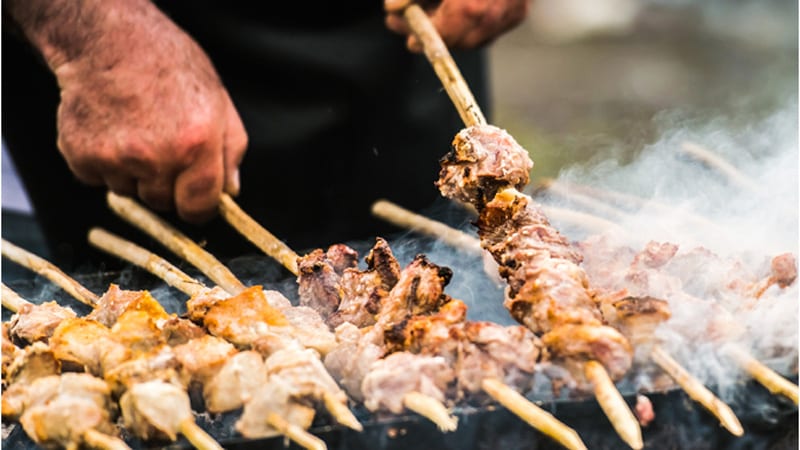 Why are politics so serious these days?! The Capitol Steps are back, with their new, not-serious-at-all show, Orange Is the New Barack. Friday, Sept. 8-Saturday, Sept. 9 at the Cultural Arts Center at Glen Allen.
Give a huge, 5K-sized thank you to the heroes around us, including our local veterans and first responders during the 9/11 Heroes Run 5K, hosted by the Travis Manion Foundation. Sunday, Sept. 10 at 2 p.m. Meet at 1000 Semmes Ave
Head to Petersburg and go "Around the World in Three Blocks." Three different courses at three different restaurants, all benefiting Crater Community Hospice. Sunday, Sept. 10 at 4 p.m.
---
In the spring, Richmond is so elated about the whole "no more winter" thing, they just can't help but throw a whole bunch of festivals to celebrate. Then comes summer, and it's too dang hot to spend the day surrounded by a bunch of people with no shade in sight. Then fall starts to approach, and what do you know … festivals are back! Here's a rundown of the fests you get to cram into your calendar this weekend.
Celebrate Thomas Jefferson and his love for vegetation during the 11th Annual Heritage Harvest Festival. Taste fresh produce, pet some animals, check out African-American culinary history, and oh my … so much more. Including something called "historic cocktails." Friday, Sept. 8-Saturday, Sept. 9 at Monticello.
Barbecue and a good cause. Dang it, McShin, you guys know the way to a person's heart is through their stomach. McShin Foundation Recovery Fest and BBQ Cookout, at the McShin Foundation. Saturday, Sept. 9 from noon till 5 p.m.
Stone Brewing wants to thank Richmond for so graciously inviting them to build a facility in our city, and for so graciously hosting them during this past year. Stone's Throw Down, Saturday, Sept. 9 from noon till 10 p.m. on Brown's Island.
Cheese beoreg, pork kebob, derev, lahmajoon, khourabia … hard to pronounce, eeeeeasy to eat. The 59th Armenian Food Festival, Friday, Sept. 8-Sunday, Sept. 10 at St. James Armenian Church.
Just because summer's winding down doesn't mean oyster season is. Shockoe on the Half Shell, on Sunday, Sept. 10 from noon till 5 p.m. in Shockoe Bottom (1615 E. Broad St., just a block away from the 17th Street Farmer's Market).