Firehouse Theatre's "Invalid": Doctor-Prescribed
| September 4th, 2018
If laughter is in fact the best medicine, "Invalid" is a perfect way to fill your prescription
---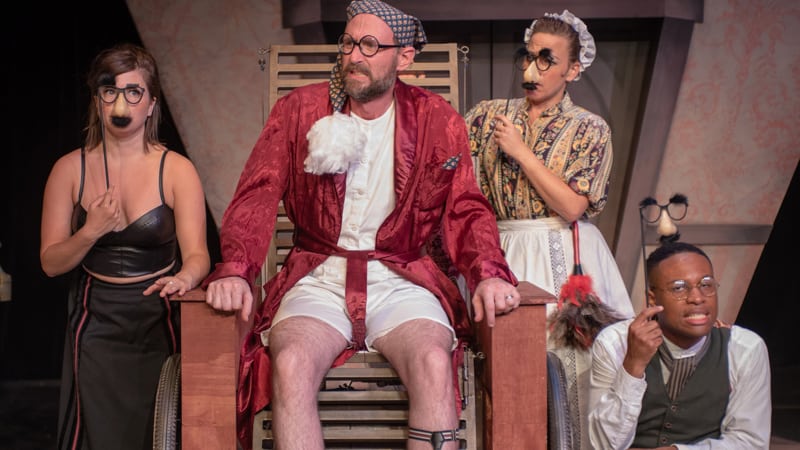 Dust off your funny bone this season – Firehouse Theatre is showing its comedic side to Richmond, and it's here with a vengeance.
Invalid, adapted, written, and directed by Richmond's own Josh Chenard, brings a hearty dose of humor and laughter to its audiences. This satire is based on the 17th-century Molière play, The Imaginary Invalid, about a zealous hypochondriac who plans his daughter's marriage to a doctor in order to save on medical bills … even though she's fallen in love with someone else.
This version takes the structure of its predecessor and adds a heavy splash of whimsy, playfulness, and humor – with a not-so-discreet nod to Mel Brooks' style of comedy. It's performed entirely in rhyming couplet form, but if that's not really your thing, fear not. The energy of the actors, combined with the smoothness of the writing and topped with the frequency of punchlines, makes it easy to get lost in the story and stop noticing the rhymes at the end of every other line.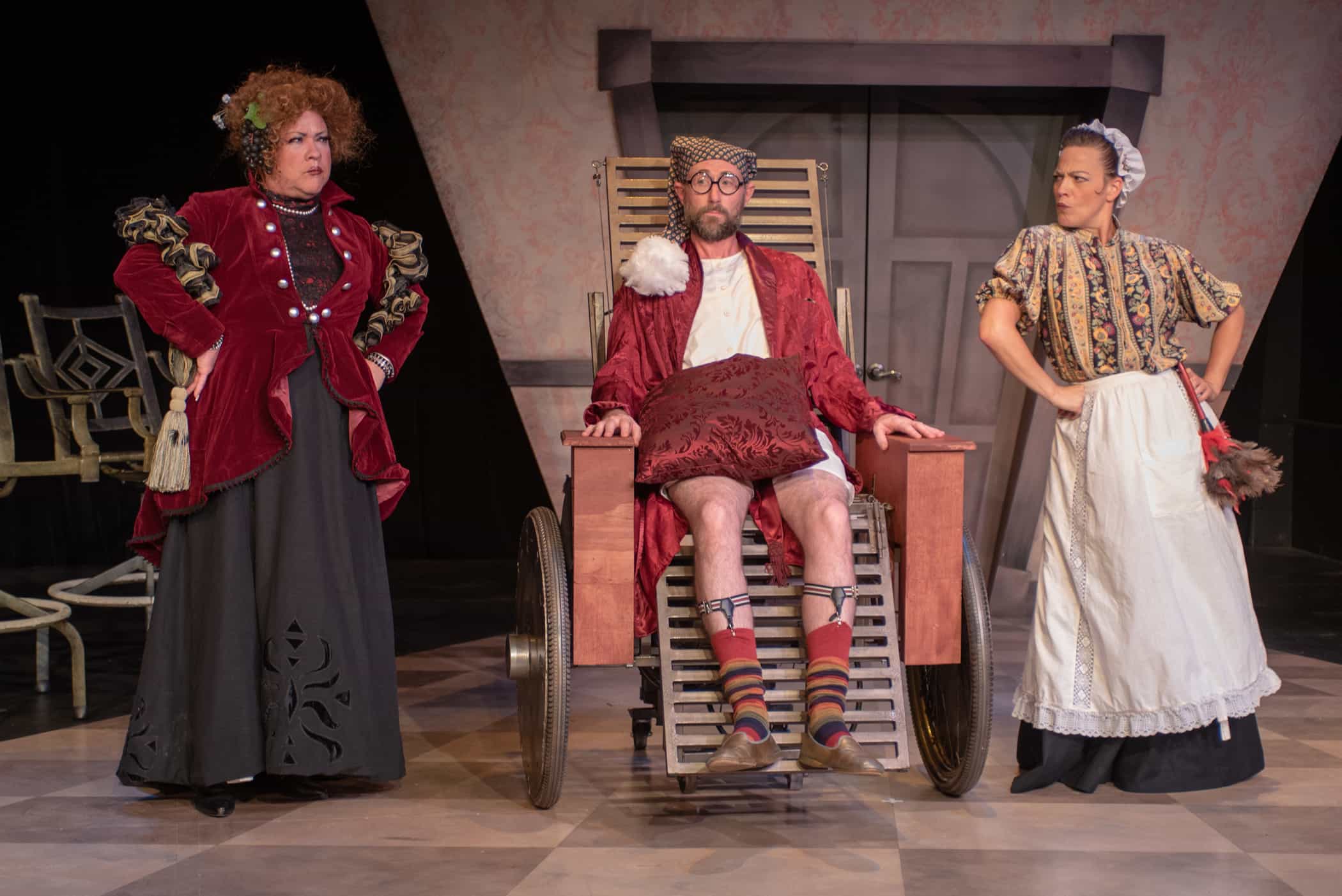 Though held up by a small cast of performers (seven, to be exact), every actor carries his or her own weight effortlessly. And if each character seems suspiciously well-cast, it might be because Chenard didn't even bother with auditions for the show; instead, he sought out each performer directly, tailoring each character to its respective actor.
Argan, played by Andrew Firda, commands the stage and sets the tone with his harebrained schemes while punching up his character's quirkiness and hypochondriac-fueled delusions. Toinette, the family's live-in maid played by Donna Marie Miller, leans in hard to the scripted wit and sass, with streams of antics that will have you saying, "Oh that was so Toinette." But Kirk Morton stole the spotlight with his enhanced portrayal of Beline, the domineering, large-and-in-charge wife of Argan.
The show promises not to take itself too seriously, with tongue-in-cheek humor, the frequent "breaking of the fourth wall," crowd participation, and pausing for intermission with instructions sung through the actors' "Unnecessary Musical Number."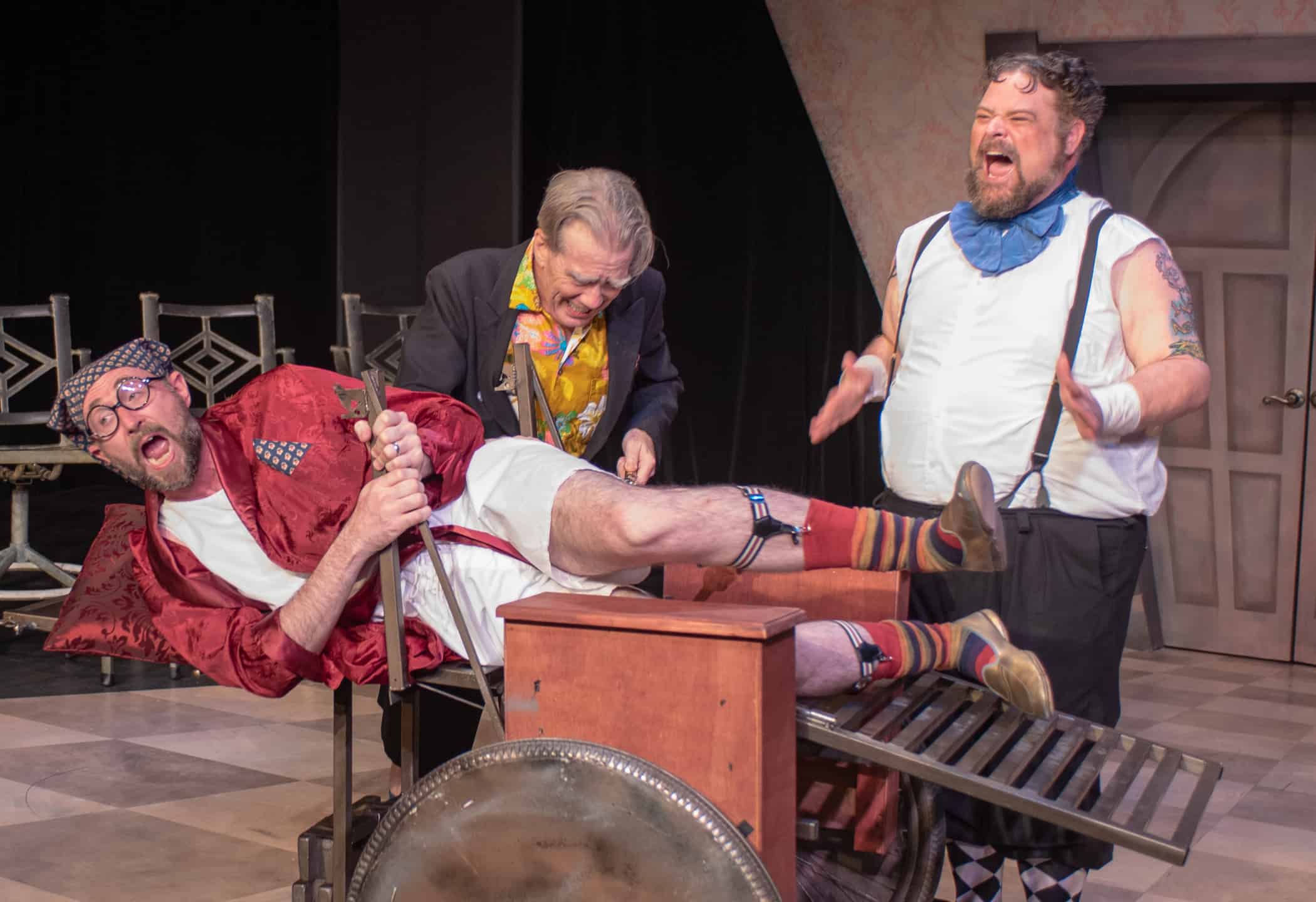 Chenard even manages to sprinkle in a few fart jokes in such a cunning and droll manner that even the most prudish audience member can't help but chuckle.
The whimsical tone and Mel Brooks vibe helps to snap the audience out of their standard polite viewership and brings everyone together over the bond of helpless laughter.
Humor is, after all, just what the doctor ordered.
---
Invalid runs through Sept. 29
Firehouse Theatre
1609 W. Broad St.