Floatation Therapy: A New Avenue for Relaxation and Healing
| May 17th, 2016
A new floatation spa rises in Richmond.
---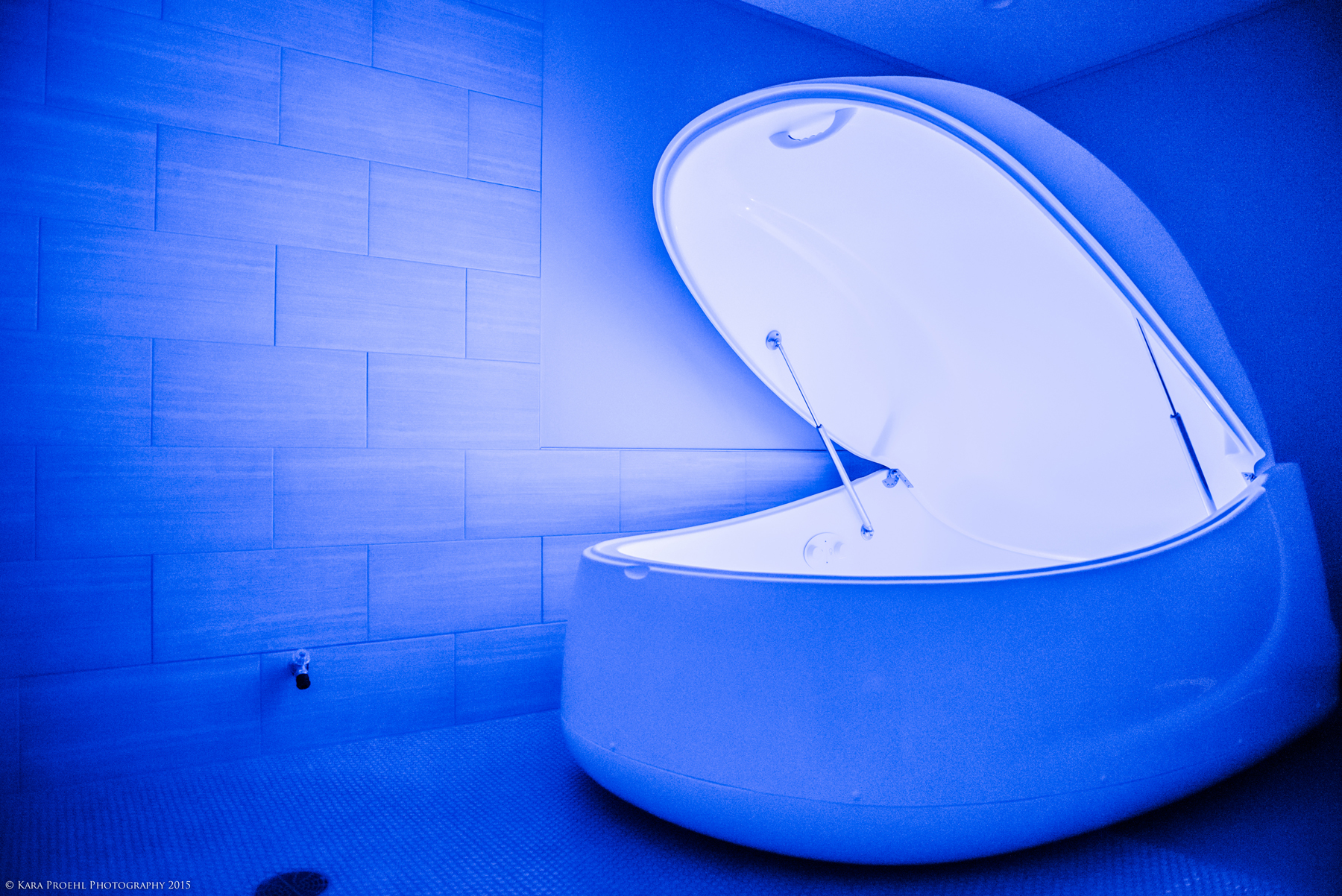 There's a new way to find some piece of mind: floating.
And it's not in space but, even easier and more effortless, in a tank full of warm salt water.
Flotation therapy is not only a form of relaxation, it can also ease pain, says Kenzie Korman, the owner of Vitality, a new flotation spa in Richmond's Fan District.
There are two ways to float: in a pod or in a float room. The pod is about 10 inches deep with water that's skin-temperature – 95.5 degrees – and filled with approximately 1,000 pounds of Epsom salt, which enables the floater to hover. When floating, you have a choice to shut the pod door for a full sensory deprivation experience or leave it open. The second option is to enjoy this therapy method in a float room that has a tub shaped smaller pod-like room that you step in. Both methods have the same intended outcome – relaxation and stress relief benefits.
"You kind of just let your mind float away," Korman says.
The experience can last for 60 or 90 minutes, depending on how long the floater wants the session to last, though Korman suggests that first-timers don't float longer than an hour.
Korman says it's sometimes hard for people to get the full effect from the therapy the first time. She added that she felt overwhelmed and it took her at least 45 minutes to shut her mind off and let loose during her first float.
Regardless of Korman's first experience, she says everyone floats differently and initial reactions vary from person to person.
Besides the aforementioned benefits, flotation spas can help ease tension. Korman says it also assists students with focusing and adults with chronic pain.
For those who are injured or disabled, who may have difficulty getting in and out of a tank, it's still possible to heal, with tools at Vitality spa that can assist.
A few conditions, however, can prevent you from soaking up some flotation relaxation. Korman says anyone who has a cold, flu, skin problems, deep cuts or wounds shouldn't float. She adds that women shouldn't float for the first time while pregnant.
If you decide to try out a flotation spa, Korman suggests drinking plenty of water, being open and doing some research prior to your first session.
The Richmond area currently has two flotation spas: Oasis Float Center (2226 Old Brick Road) and The Float Zone (2034 Dabney Road). In early June, the area will have its third option for floating when Kenzie Korman's Vitality opens on Robinson Street in the Fan.