Flying Cheap
| April 20th, 2017
The best route to bargain airfares
---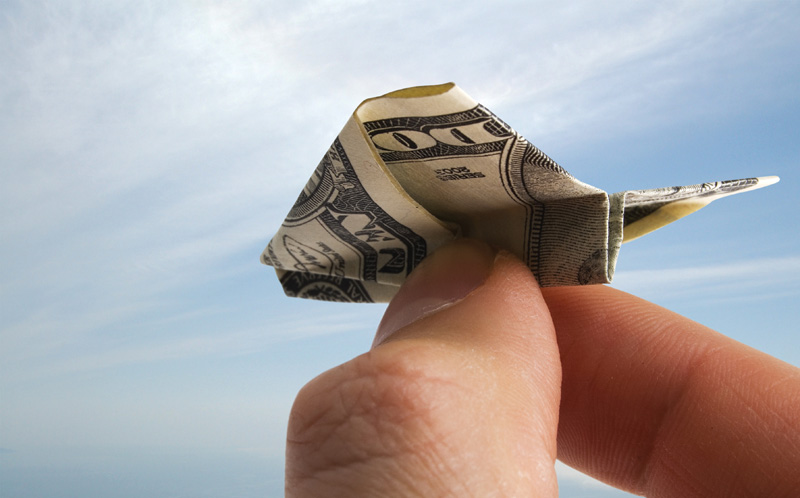 I recently interviewed Scott Keyes, who writes an email newsletter, "Scott's Cheap Flights," that sends out international airfare deals to 350,000 subscribers.
Q: What's your number one rule for finding cheap airfare?
A: Flexibility. Once you have an origin airport, a destination airport and a date that's set in stone, about 95 percent of what you can do to get the price down is already out the window. Most folks look at a map and say, "I want to go to Spain." And then they start searching. But there might not be a deal to Madrid and there could be a deal to London. Going where there's a deal – rather than deciding where you want to go and then looking for a deal – may sound counterintuitive, but it will really help get the airfare down.
Q: What's the best way to build flexibility into a search?
A: I recommend using Google Flights because you can enter five origin airports and five destination airports. Let's say you live in New York City. You can check flights from LaGuardia, John F. Kennedy, Newark, Philadelphia and Hartford. Then you can say you want to fly to London, Paris, Rome or Madrid. Instantly, it will pull up two months' worth of the cheapest prices.
Q: Why do you think your site has taken off?
A: People don't like to spend a lot of time monitoring airfares, and a lot of the best fares often don't last very long. So being able to pull the trigger quickly can be pretty important when it comes to getting cheap fares.
Q: Is there a sweet spot for buying tickets?
A: I generally recommend buying overseas airfare about two to six months in advance. You should not expect the airlines to offer cheap fares to fill seats at the last minute. That was the model for a long time. But over the past 10 or 15 years, airlines realized that business travelers, who tend to be less price sensitive than leisure travelers, were buying those empty seats. Now, rather than cut the prices, they tend to raise prices closer to the departure date.
Q: What constitutes a bargain fare to Europe now?
A: The new transatlantic budget carriers, such as Norwegian Air and Wow Air, regularly offer flights to Europe for less than $400 round-trip – from all over the country, not just from New York, L.A. or Miami. So I'd say $450 to $650 is acceptable, depending on connections and how well the fare jibes with your preferred dates. Anything over $650 or $700, unless you're buying at the last minute or for very specific dates around holidays, is too much.
---
Ryan Ermey is a senior reporter at Kiplinger's Personal Finance magazine. Send your questions and comments to moneypower@kiplinger.com.