Gear Essentials for Your Backpacking Adventure
| November 8th, 2021
Items to consider for your packing checklist
---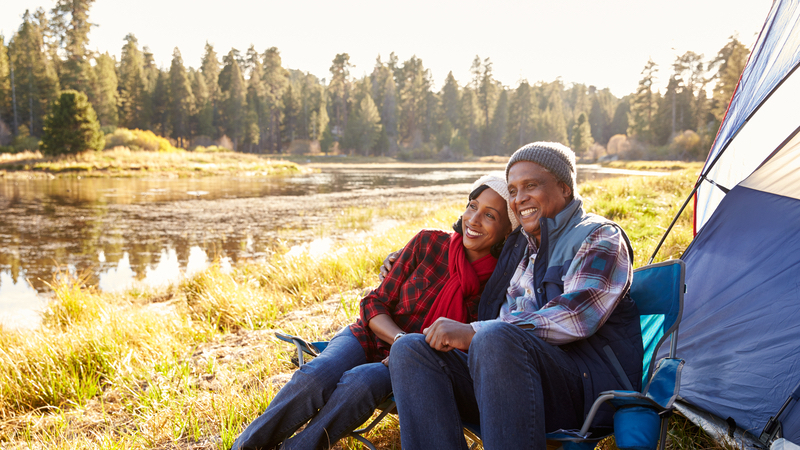 There's nothing like the great outdoors. Whether you're looking to hit the trails with your family, friends, or solo style to bask in nature, a backpacking adventure can be an enriching experience. Depending on the duration, location, and weather of your hike, there are certain essential items to pack in order to ensure a safe and fun time. Here's a list of some gear essentials for your backpacking adventure.
Water filter or purifier
It's a smart idea to always have a water filter or water purifier handy with you, especially while you're exploring the backcountry. If you're backpacking in the U.S. or Canada, a water filter is usually adequate for your adventure. However, if you're venturing someplace where you're unsure of the microorganisms in the water supply, it might be safer to bring a water purifier. Make sure to do your research on the local water supply beforehand.
Vacuum storage bags
Vacuum storage bags are amazing tools for saving space during longer trips. If you intend on backpacking for more than a couple of days, consider using vacuum storage bags to maximize your backpack space. These bags also incredibly useful for waterproofing any items you don't want to risk getting wet.
Portable washing machine
Packing a portable washing machine is a great way to not overpack your backpack. If you know you have a method for washing your clothes during your trip, there's no need to pack as many clothes as you would otherwise. There are plenty of portable washing machines designed for backpackers nowadays. Some of them are even pocket sized!
Portable battery charger
A portable battery charger is essential for any trip outdoors. No matter how long the duration of your backpacking adventure may be, it's always a good idea to have some way to charge your electronic gadgets. "A power bank is a must if you're going backpacking," advises Dorothy Beverly, a journalist at Britstudent and Australia2write. "It ensures you have a way to reach out for help when you need it." If you're backpacking somewhere near water, it might be a good idea to invest in a waterproof power bank just in case.
Kindle or e-reader
For anyone who loves reading surrounded in nature, a portable library is a must-have for your backpacking adventure. There are plenty of kindles and e-readers to choose from with useful features such as a long battery life and front-lit display for less eye strain while reading in the dark.
Outdoor blanket
Even if you're planning to backpack in the summer, a good outdoor blanket can be an excellent source of warmth and comfort during cool nights and mornings. When choosing an outdoor blanket, go for something lightweight, compact, and water resistant.
Outdoor phone case
You never want to drop your smartphone outdoors, but accidents happen all the time. A good waterproof and sturdy phone case is part of your gear essentials for your backpacking adventure. It can give you peace of mind while using your phone during your trip – and may even be a lifesaver.
Bone conduction headphones
For adventurers who love listening to music or podcasts while out in nature, consider investing in a pair of bone-conduction headphones. They allow you to enjoy your audio entertainment of choice while remaining aware of your surroundings. "Bone-conduction headphones might sound too futuristic for a nature trek, but they're a safer alternative to earbuds and in-ear headphones," explains Thomas Keene, a lifestyle writer at Assignment Help and 1day2write. "You want to be able to hear what's going on around you at all times while outdoors."
Light sources
A headlamp and camping lantern are essential tools for adventuring safely through the backcountry. Other light sources worth bringing are standard flashlights or LED lights. When choosing your light source, pick something light, waterproof, and with an exceptional battery life.
Besides merely gear essentials for your backpacking adventure …
A great outdoor adventure can be an amazing experience. Packing the right gear ensures it's also a safe and efficient one. If this is your first backpacking trip, try going with a more experienced friend to pick up potential tips and tricks before going solo.
---
George J. Newton is a project manager and lifestyle writer for Essay Writing Services and Thesis Help. He has a very patient wife of over ten years, who is his biggest supporter. He also contributes articles on travel, relationships, and more to websites such as NextCoursework.com.