Six Top Tips for Girlfriend Getaways
| June 15th, 2017
Creating positive memories
---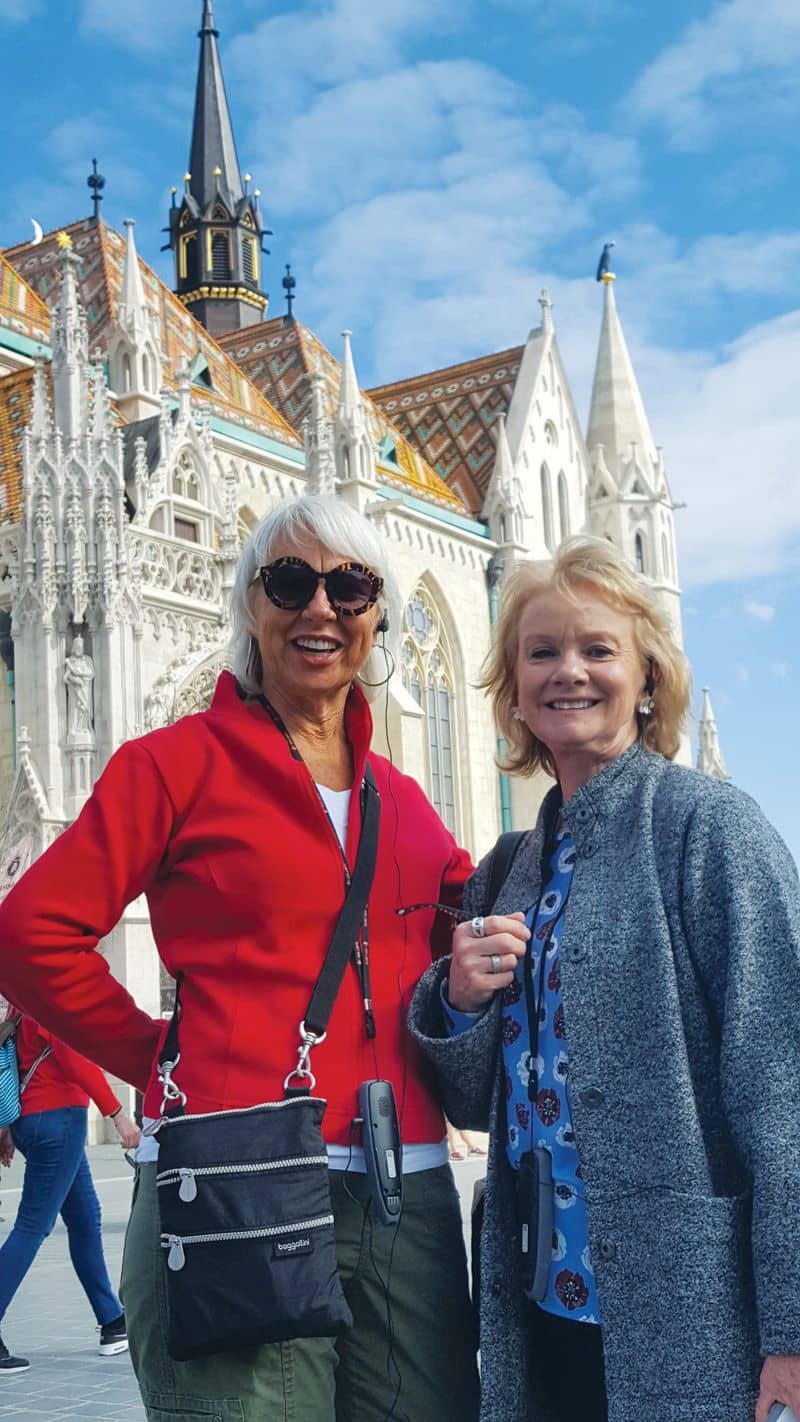 Thinking about taking a vacation with a girlfriend or a group of gal pals? This can be a fun, memorable experience that will connect you with your girlfriends on a whole new level … or it could be a major disaster. Discuss some of the thorny issues beforehand and determine the best way to handle them. Follow these tips to make sure your trip turns out to be everything you want and nothing you don't!
It all starts with the planning.
If the world is your oyster, great. But narrow down the vacation experience of your liking, whether it's relaxing on a beach getaway or a Caribbean cruise, renting a condo in Phoenix or crossing the big pond to a European adventure. If you're thinking Barbados and she's thinking Barcelona, do your own research. Is this some place you really want to visit?
Discuss the pros and cons of each destination. Compromise. Perhaps you can make your preferred choice the next dream escape, giving you all something to look forward to the next year.
College friends Lynn Bowman of Peoria, Illinois, and Joan Embree of Nashville, Tennessee, have traveled together for years. At first, they drove with their families to Florida. When the kids grew up, they went off on their own.
"We would go over the travel brochures, check out Travelzoo and Rick Steves [European travel tours] for ideas," said Lynn. The women have seen much of Europe together on three Viking River Cruises escapades and believe that the cruises offer a great value while allowing them to visit many destinations.
Lynn said, "When you travel together, you need a good sense of humor, flexibility and tolerance."
Joan journals about the trips, which serves as a great memento of their journeys. She says, "It's important to recognize that your friendship comes first and you should never let little things get in the way of that."
Who pays for what?
If everything on your agenda is a la carte, how do you pay for meals, drinks, cab rides and other expenses? Do you split the cost or ask for separate checks? Take turns paying for dinner? Keep the receipts and split the tab at the end? Any of these will work. The key is deciding how you're going to handle this before you start packing.
Enjoy the journey together … and independently.
Are you a shopper and she loves museums? Does the group want to hike? You don't have to (and shouldn't!) spend every waking minute together. If everyone wants to go sailing and you get seasick, do your own thing. Catch up later and share your experiences.
Try something new.
Consider doing something out of your comfort zone. A few zip lines might be fun. Or a Segway tour or parasailing. If you've never seen an art auction on a cruise, try it. Plan something unique, like a hot air balloon or a jeep ride through the desert. You'll cherish the thrilling moments and laughter you've shared for years to come.
Buy a souvenir and take a picture.
Wherever you travel, buy a T-shirt, hat or something you can all wear and take a picture of your group together – like a cowboy hat, a Mexican sombrero or a Parisian beret. Let this become your yearly tradition. You'll have loads of fun picking out the item. Plus, it makes a cute photo and a wonderful memento.
Be realistic and open.
The key to a successful vacation is managing expectations versus reality, while still being flexible. Talk about your own concerns ahead of time and get a pulse on everyone's feelings. Ronda Ford of Richmond, who's traveled with friends many times, suggests you "learn to improvise and roll with the punches."
"Issues are going to come up," she mused. "Don't get upset; just enjoy the experience."
Remember, sometimes you just have to go along for the ride. When it's over, you'll still be friends and look forward to planning your next vacation together.
---
RESOURCES
Girls just wanna have fun. For additional girlfriend-getaway ideas, check out the following resources:
Bed and breakfast inns: BBOnline.com
Gutsy Women Travel: GutsyWomenTravel.com
Women Traveling Together: Women-Traveling.com
---
Lover of lore with a thirst for adventure, Mira Temkin covers the world, exploring destinations, cruises and experiences. Look for her stories across the U.S., Canada, Mexico, the Caribbean, Central America and Europe.