Giving Back at The Cultural Arts Center at Glen Allen
| February 3rd, 2017
---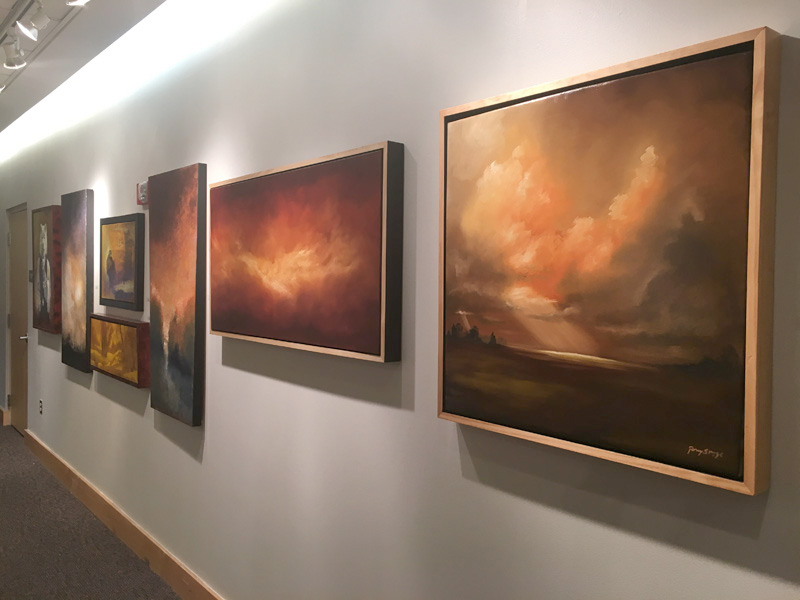 Peg Fegely is like a lot of Boomers. She retired a few years ago and filled her days with this and that. But a year ago her daughter told her she needed to get out of the house and do something! Fegely knew she wanted to volunteer, but the thought of working in a hospital or something similar was just too depressing. "I wanted some place lively and fun," says the former Powhatan High School math and science teacher. Fegely found it, and her weeks are now filled with Giving Back at The Cultural Arts Center at Glen Allen.
The Cultural Arts Center, which is located in northern Henrico County on Mountain Road right off Interstate 295, offers visitors the opportunity to experience visual and performing arts firsthand. There are art gallery openings, plays, musical performances and even art classes for those wanting to expand their artistic talents. For Fegely, it's the perfect place to volunteer. "The best thing for me is the idea of helping people and doing something fun. It's great working with the kids, and it's nice to be able to help someone." Fegely's volunteer duties this past year have included ushering, scanning tickets and assisting with opening art receptions.
Fegely is among 35 active volunteers at The Cultural Arts Center who donated a combined 1,200 volunteer hours last year.
"They are our backbone," says Sarah Whipkey, the center's volunteer coordinator. Whipkey says it's helpful if first-time volunteers have an idea of what they want to do. "If someone likes performance art, I'd recommend they come out and usher at one of our shows. They can pass out programs, meet other volunteers and see the show for free," explains Whipkey.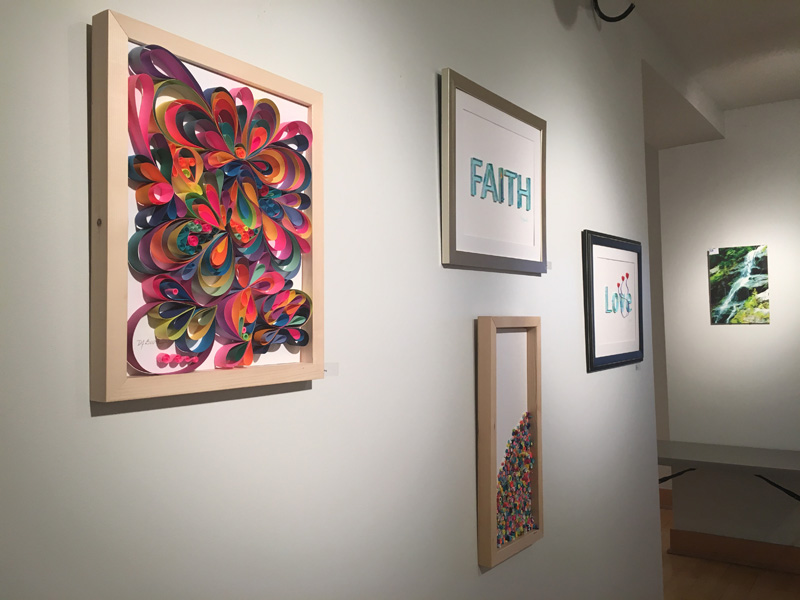 But if you're more of a visual arts lover, the center has you covered as well. "I'd recommend they volunteer for an opening art reception, where they'd help serve refreshments and get to meet the artist."
Whipkey knows a lot about volunteering at The Cultural Arts Center. She started as a volunteer before landing the full-time position of guest services associate and volunteer coordinator.
This is a great time to put on your volunteer hat and begin Giving Back at The Cultural Arts Center at Glen Allen. There are five upcoming shows and concerts as well as a gallery opening. One of particular interest is the upcoming performance of Eleone Dance Theatre. "This is truly a gem in our center season and our only dance performance within the schedule," gushes Chris Murphy, director of marketing and public relations.
You can check out the volunteer opportunities by visiting ArtsGlenAllen.com and click on "center info" along the banner. On the volunteer page, you'll also find details on the center's volunteer rewards program, where your volunteer hours earn you discounts and comp tickets. For additional volunteer information, call Sarah Whipkey at 804-261-2787 or email info@artsglenallen.com.
The final word about volunteering comes from Peg Fegley. When I asked her what she'd tell someone reading this article, she said with a heartfelt laugh, "Come on out and sign up!"
WANT TO VOLUNTEER?
These worthy organizations need your help.
The Cultural Arts Center at Glen Allen
How it helps: Provides visual and performance arts experiences for visitors.
How you can help: Volunteer as an usher, ticket scanner or art reception assistant. Tax-deductible donations also welcome.
ArtsGlenAllen.com
Contact: Visit website or call Sarah Whipkey, guest services associate and volunteer coordinator, at 804-261-2787 or email info@artsglenallen.com.
Richmond SPCA
How it helps: Advocates and provides for humane care of animals through adoption, education, rehabilitation and sterilization programs.
How you can help: Cleaning, administrative and training volunteer positions are available. Volunteers are asked to commit to a minimum of six hours a month.
RichmondSPCA.org
Contact: Visit website to sign up for a volunteer information session or call 804-521-1329 or email mniccoli@richmondspca.org.
Virginia Voice
How it helps: Provides audio readings and information services to individuals who have difficulty reading print. Articles in the Richmond Times-Dispatch, Southern Living and National Geographic are among hundreds of publications read by volunteers.
How you can help: Donate magazine subscriptions or volunteer as a reader.
VirginiaVoice.org
Contact: Call Liz Cleal, program manager, at 804-266-2477 or email lcleal@virginiavoice.org.
Feedmore
How it helps: Provides hunger relief in 34 Virginia counties and cities through the Central Virginia Food Bank, Meals on Wheels, Mobile Pantry and Kids Cafe programs.
How you can help: Organize a food drive or volunteer as a food sorter, delivery driver, meal-packaging assistant or preparation assistant. 250 volunteers needed daily.
Feedmore.org/volunteer
Contact: Visit website to fill out the volunteer application or call 804-521-2500 or email info@feedmore.org.