Gloria: Humorous, Dark, and … Honest
May 17th, 2019
Paper pushers pushing the envelope: for better or for worse
---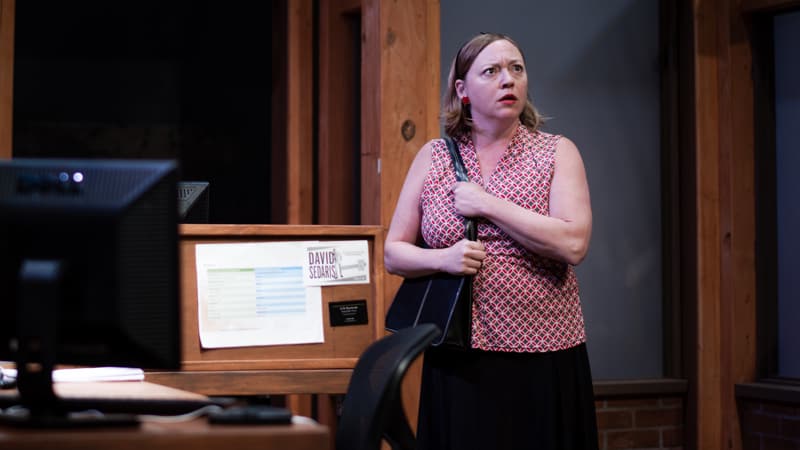 Consider it the "thought-provoking" play of the season: Virginia Rep's Gloria provides two hours of dramatic and comedic – and sometimes suspenseful – entertainment, and promises to leave audiences with more questions than they arrived with.
The first act of the play takes place in modern-day Manhattan, in a shared office at a local publishing company. Each cubicle is occupied by a jaded editorial assistant (and one not-yet-jaded intern) seemingly wasting their 20s away in the cutthroat world of journalism.
We're introduced to each well-developed and unique character, featuring Ani, Dean, Kendra, and Miles. Other bedraggled staff members filter into the first act, including Gloria herself, the socially awkward and frantic employee often whispered about when she's not around.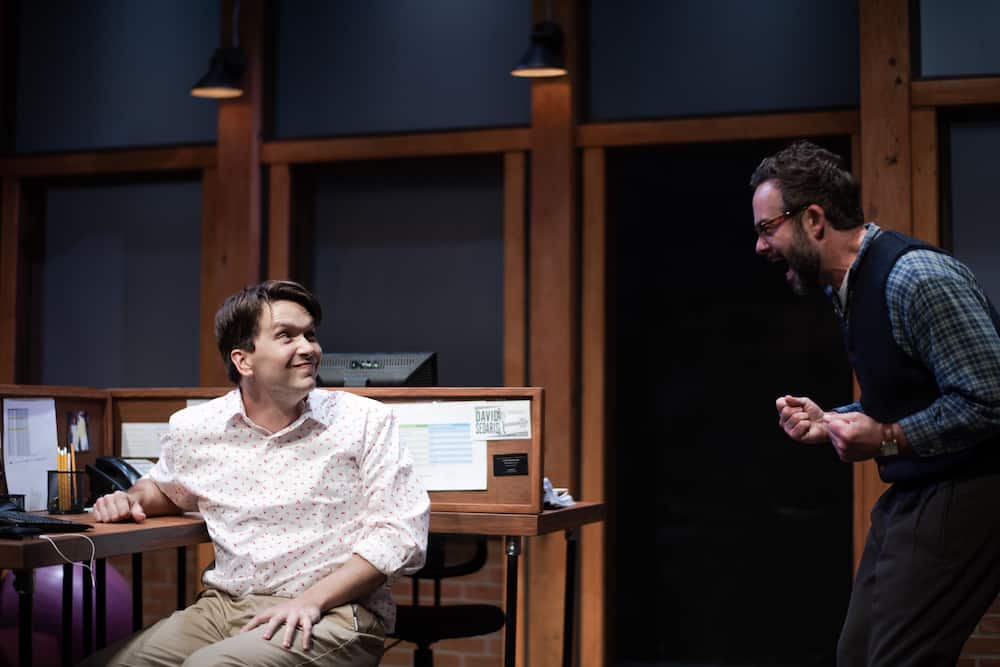 Through witty dialogue and sharp monologues, the story unfolds as each character shares their own (although seemingly not new) gripes about the office structure, and their fears of getting stuck in their current positions.
Although much of the first act is driven by career-related complaints and stresses of working in the cutthroat world of writing and editing, the blanket of frequent negativity is refreshingly punctured by just-as-frequent nuggets of comic relief.
Written by esteemed playwright Branden Jacobs-Jenkins, his iconic wit and dark humor seep through in every scene of Gloria. Jacobs-Jenkins is not afraid to delve into heavy, topical subjects, nor is he afraid to throw a cataclysmic plot twist into the mix.
This play is no exception and – without giving too much away – just note that the theater provides a disclaimer on their website for sensitive audience members.
The performance takes place at the more compact Virginia Repertory Theatre Gym. The intimate setting of the small theater, combined with the engaging personas of each character, makes it feel almost as if you're in the space with the performers rather than watching from beyond the stage.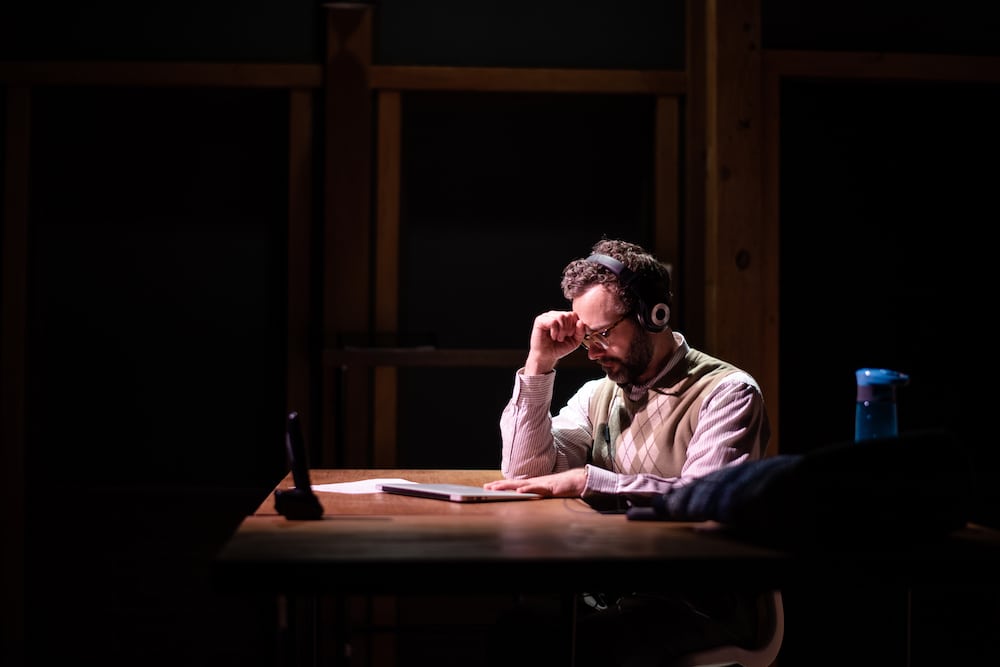 The actors are all extremely well-cast, and each person develops their role while leaning into the natural quirks of each character – from a wearied middle-aged employee to a fresh and shiny intern.
Anne Michelle Forbes, who portrays Kendra, sparks the energy and takes control of the room with her mood – for better or for worse. She takes her role as the unlovable, overly caffeinated coworker to the extreme and serves as both that excessively talkative coworker (we've all met the type) and relatable comic relief at just the right time.
Though many characters filter in throughout the three acts, the cast is light and each actor takes on multiple roles throughout the show.
Laine Satterfield embraces and thrives in her role as Gloria, the socially awkward office outcast; she then transitions seamlessly to a pregnant, yoga-loving soccer mom, Nan, in Act II without anyone batting an eye.
Gloria deals with some heavy issues of our present-day world; don't come in with expectations of a full-circle wrap-up, satisfying resolutions, and a tidy bow tying it all up. The playwright's mission, it seems, is not to provide a gratifying conclusion, but instead to leave all of the unanswered questions mulling in the minds of the viewers – and to allow us to develop opinions of our own.
For better or for worse.
---
Gloria runs through June 2
Virginia Repertory Theatre
114 W. Broad St.