Recipe: Grandma's Chicken Noodle Soup
January 29th, 2018
---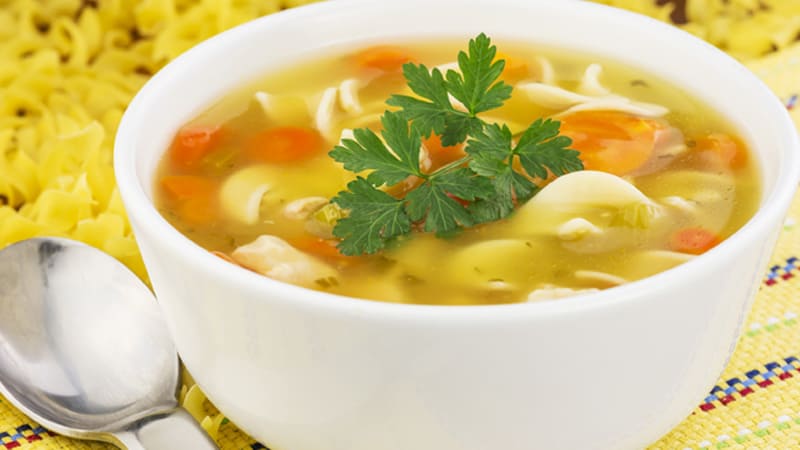 A perfect dish for rainy days, when you're feeling slightly under the weather, or when you just want something nourishing to fill your belly. Besides … who could possibly know chicken noodle soup better than Grandma herself?
Prep time: 20 min | Cook time: 25 min
3 cups diced, cooked chicken meat
---
Bring a large pot of lightly salted water to a boil. Add egg noodles and oil, and boil for 8 minutes, or until tender. Drain, and rinse under cool running water.
In a large saucepan or Dutch oven, combine broth, salt, and poultry seasoning. Bring to a boil. Stir in celery and onion. Reduce heat, cover, and simmer 15 minutes.
In a small bowl, mix cornstarch and water together until cornstarch is completely dissolved. Gradually add to soup, stirring constantly. Stir in noodles and chicken, and heat through.
---
Recipe from AllRecipes.com.