Five Gratifying Resolutions for Any Day of the Year
| January 4th, 2023
Make yourself these easy and soulful promises, experts say
---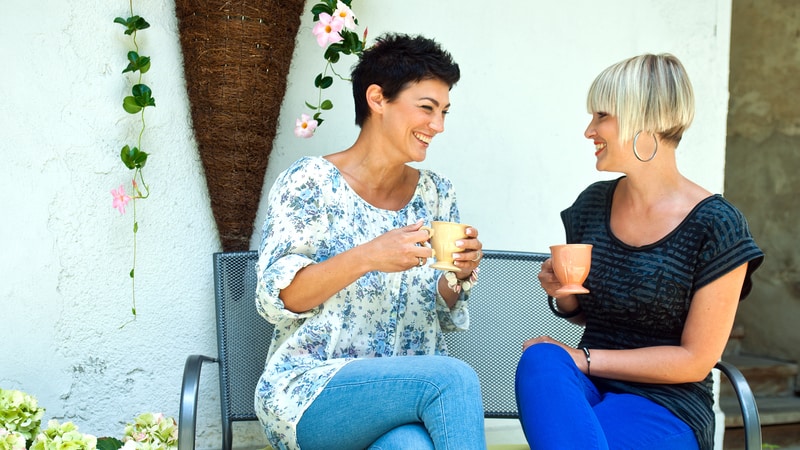 While resolutions can be useful in improving our lives – in the new year or anytime – we often focus on challenging external goals that fall by the wayside. Instead, try these gratifying resolutions – easy and enjoyable, they can improve us from the inside out and help us achieve the external goals.
---
Year after year, we tend to recycle the same resolutions — lose weight, save money, go to the gym — and often with little success. Instead of making broad promises that are nearly impossible to keep, why not try a goal that's a little more achievable? Here, health experts share the promises they wish people would make to themselves.
Gratifying resolutions
1. Be a little nicer … to yourself.
"Whether we are aware of it or not, we tend to be our own harshest critics," says Jessica Matthews, director of integrative health coaching at UC San Diego Health. Shifting from negative self-talk like "I wish I was X" or "I'm not good enough" to positive internal dialogue, where you regularly try to acknowledge your own accomplishments and the attributes that make you uniquely you, can improve your health and well-being, she says. It can help to write those things down each day in a journal or just on sticky notes around your home or office (or to even say them out loud to yourself).
2. Aim to be present.
Whether you're spending time with loved ones, exercising or working, try to stay more present and create moments of being versus doing, says Khajak Keledjian, founder and CEO of Inscape, a meditation app and studio in New York City. What's the difference? When you're "doing," you're just going through the motions without putting much thought into them. Being present means that your actions become a bit more intentional and slower.
3. Eat while you're eating.
This year, try to ban screens while you're eating, says Mike Roussell, Ph.D., author of "The MetaShred Diet." "Focus on your food and stop the mindless eating, and you'll be more satisfied with your meals, feel fuller and eat less calories overall as a result," he says. In a small study of women who ate out about five or six times a week, researchers taught half the group mindfulness practices. That group ended up eating about 300 fewer calories each day and also lost almost 4 pounds in 6 weeks.
4. Figure out what you really want.
"I wish that people would start the new year (or any beginning) with the goal of tapping deeper into their intuition and being very clear on what they want to create in all aspects of their lives: work, life and love," says Liv Young, founder of Box + Flow fitness studio in New York City. This requires being quiet and still so you can determine what exactly you want. "Listen to your heart and trust your gut," Young suggests. You may even see that it's time to let go of things, whether that's your job, a relationship, or something else.
5. Explore mindful movement.
If you feel compelled to make an exercise resolution, consider a slightly different approach, Matthews suggests. "Focus on making the movement you do more mindful and, in turn, more meaningful," she says. It doesn't matter if you run, lift weights, do yoga or something else. Simply try to "immerse yourself in the experience, utilizing it as an opportunity to be fully present in the moment and to reflect on and express gratitude for all of the amazing things your body and your breath enable you to do," she says.
Real Simple magazine provides smart, realistic solutions to everyday challenges. Online at www.realsimple.com.
© 2022 Meredith Corporation. Distributed by Tribune Content Agency, LLC.
---
Not gratifying 'Punny' New Year's resolutions, but 'punny' ones