Claude Jarman Jr. Recalls a Family Classic: 'The Yearling'
| November 15th, 2021
The 10-year-old actor who played Jody
---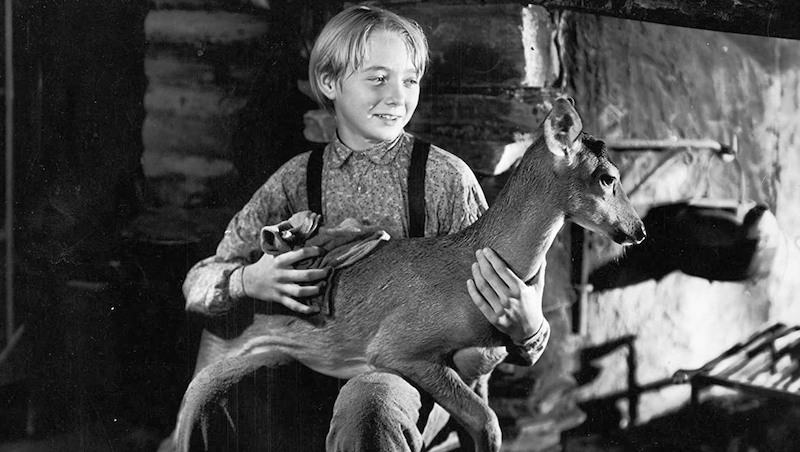 Claude Jarman Jr. who played Jody in 'The Yearling' recalls the challenge of filming with wild animals, specifically deer, including several fawns – with one that was Jarman's favorite.
---
Premiering in Los Angeles a few days before Christmas 75 years ago this year, "The Yearling" depicted the post-Civil War Baxter family struggling to survive in the backwoods of Florida. Notwithstanding fine performances from screen parents Gregory Peck and Jane Wyman, the film soon became a family favorite due in no small measure to Claude Jarman Jr. and his dramatic portrayal of their son, Jody.
Just 10 years old when filming began in spring 1945, it was young Claude's first professional acting job. His powerful emotional performance was recognized with a Juvenile Academy Award.
Claude Jarman Jr. who played Jody in 'The Yearling' recalls the challenge of filming with deer, including several fawns – with one favorite.
Memories of playing Jody in 'The Yearling'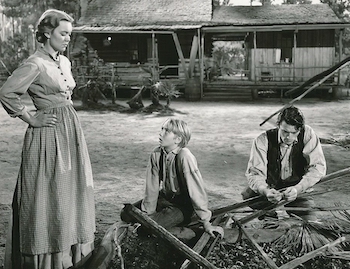 "The only previous experience I had was in fourth- and fifth-grade school plays and some community theater in Nashville where I grew up," said Jarman from his home north of San Francisco. "MGM conducted a national search and the director, Clarence Brown, wanted a boy who was totally natural and looked the part – a skinny blonde kid, which I was."
Location filming in Florida took several months and was especially challenging because the director required dozens of takes for almost every scene, which often featured animals, notably wild deer.
"They are obviously unpredictable," explained Jarman. "In one scene I had to run up to a neighbor's house with the deer following me, but it wouldn't. We had to do that probably 100 times before getting it right."
Jarman says several fawns were used in the film and each was named.
"My favorite was called Bambi and it grew into a yearling during the movie. Bambi was probably in 70% of the scenes where you see a deer and was the only one that would sit on my lap for hours with its legs folded, which is unusual because they normally want their legs down so they can quickly run from danger. I had a wonderful relationship with that fawn which, like me, grew up while making the movie."
Like Bambi, Claude also grew taller during production, but he actually lost weight as the grueling shooting progressed through the humid Floridan summer.
"In those days, we could shoot seven days a week in Florida," he recalled. "I was 110 pounds at the beginning of filming but lost 10 pounds by the end and was totally spent."
Considering his limited previous acting experience, Jarman's moving performance is still impressive to watch, especially the final scenes with the deer.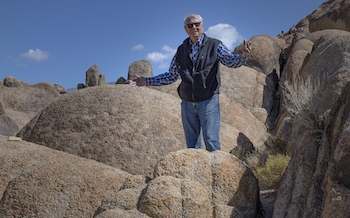 "The cast and crew were together for many months, so as the filming progressed you really got into the part and lived it," he said. "It was emotional for me, but you just took it one day at a time."
Jarman's film career ended in the mid-'50s, but not before working with legends such as John Wayne in "Rio Grande" and Randolph Scott in "Hangman's Knot." "Intruder in the Dust," dealing with racial issues in the South, remains a personal favorite. He discusses his career in his 2018 autobiography, "My Life and the Final Days of Hollywood."
"I made 10 other films after 'The Yearling,'" says Jarman, "but nothing came close to being as difficult."
---
Nick Thomas teaches at Auburn University at Montgomery, in Alabama, and has written features, columns, and interviews for numerous magazines and newspapers, including monthly features in BoomerMagazine.com.
As an Amazon Associate, Boomer Magazine earns from qualifying purchases of linked books and other products.