Health: Creative Ways to Use Produce
August 20th, 2021
Go beyond the salad...
---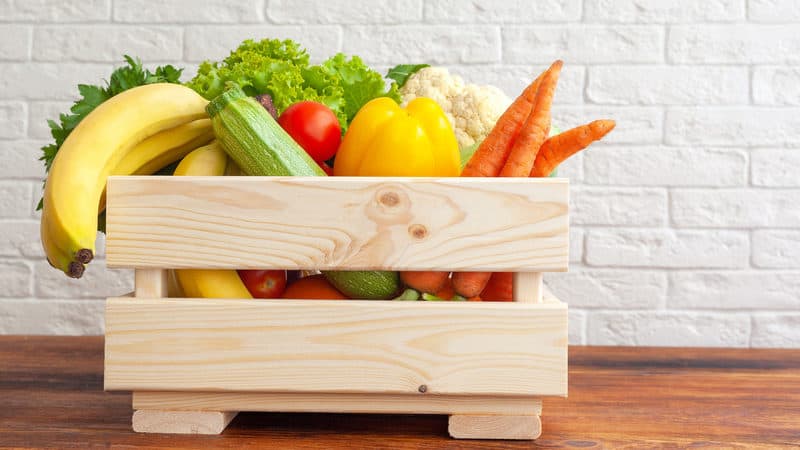 Having an overabundance of produce is not a bad thing. Maybe you got carried away with farmers market purchases, or your garden is exploding with goodies all at once, or there were great deals in the produce section. Whatever the case may be, check out this low-fuss guide on ways to use produce – vegetables, fruits and herbs of all kinds – so that you can enjoy more and waste less.
With tips to use up vegetables, snacks loaded with several servings of fruit, and creative ways to extend the life of produce, these ideas will save you money and cut down on your food waste. Clearly, if your produce is too far gone (there's mold, your celery or asparagus is very limp and soggy, bell peppers are shriveled, etc.) these tips won't bring foods back to life, but if it's still pretty good and you just aren't going to get it eaten, give these a whirl.
Use up this produce: blackberries, blueberries, strawberries, bananas, mangoes, peaches, nectarines, peas, carrots, asparagus, green beans.
Need more time to figure out exactly how to use up fruits and vegetables? Extend their life by freezing fresh produce when it's at peak ripeness. Some produce requires blanching or other special prep steps before going in the freezer; all last for at least three months. When you're ready to use it, thaw it or incorporate it into recipes as-is.
Use up this produce: lemons, limes, oranges, grapefruit, apples, pineapple, mangoes, carrots, beets, celery.
If you're in need of recipes to use up lots of vegetables or fruits, think drinks! Juices and smoothies work well with dozens of garden ingredients and are a nice way to coax picky eaters into eating their five a day.
Use up this produce: lemons, limes.
Left with a few too many citrus fruits after making lemon meringue pie, or simply overflowing in gifts from your citrus tree? Discover ways you can clean with lemons, limes or otherwise all around the house.
Use up this produce: apples, pears, tomatoes, spinach, carrots, celery, onion, garlic.
Speaking of applesauce, it's a great way to use up fruit when it feels like you have a whole bushel-full of extras. Marinara sauce is a brilliant trick for how to use up fresh spinach, tomatoes, onion, garlic and more all at once. And if you aren't in immediate need of a sauce, you can store for later.
Use up this produce: basil, cilantro, parsley, garlic, carrot tops, beet greens, watercress, arugula.
One way to use up lots of vegetables: Roast a whole sheet pan of root vegetables (such as sweet potatoes, carrots and beets), then drizzle with a punchy sauce using the leafy greens, fresh herbs and olive oil. Once you make a batch of carrot-top or basil pesto or chimichurri sauce, you can use the extras for a delicious dipping sauce for bread, topping for any kind of protein, or dressing for sandwiches, salads or pastas.
Use up this produce: avocados, apples, carrots, zucchini, strawberries, sweet potatoes, pumpkin, rhubarb, corn.
And last but not least: dessert! Bake brownies, cakes and bars that include veggies, and fruit pies often call for 4-plus cups of fresh fruit.
---
And for even more wellness tips, visit our health page!
---
Better Homes and Gardens is a magazine and website devoted to ideas and improvement projects for your home and garden, plus recipes and entertaining ideas. Online at www.bhg.com.
©2021 Eating Well, Inc. Distributed by Tribune Content Agency, LLC.