Health: Steps Tonight for a Healthy Tomorrow
December 18th, 2020
Get yourself prepared for a day of health and wellness!
---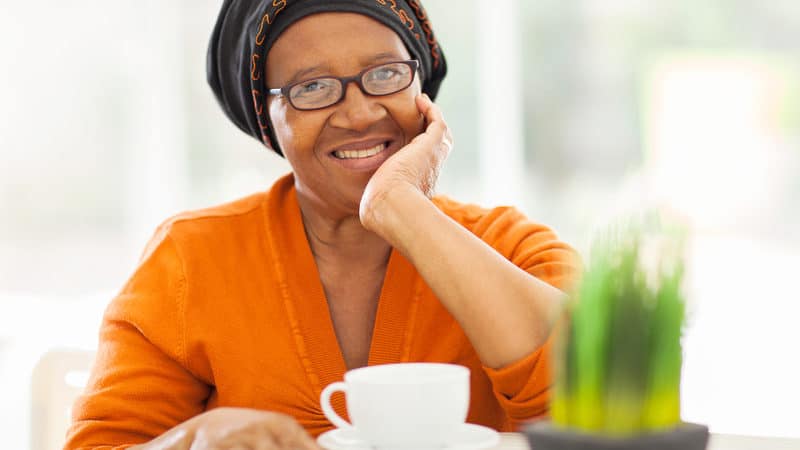 Whether you got a little bit sidetracked from your healthy lifestyle today or you're just eager to start tomorrow off on the right foot, there are plenty of things you can do right now to make sure that you're all ready to go when the morning comes for a healthy tomorrow.
The key to staying on track is not so much about mental toughness or strictness and more about planning ahead and being prepared. Knock out these small tasks tonight and you'll be on the path for a better tomorrow.
1. Have a cup of tea.
Skip a heavy dessert and any late-night eating, and wind down your day with a hot, cozy cup of (ideally decaffeinated) tea. Doctor it up with a little honey, cinnamon, nutmeg, a splash of milk or squeeze of lemon juice. Not only is this a great beverage for your immune system, but it's the perfect hydrating drink before bedtime.
2. Portion out snacks.
Remember, being prepared is the name of the game, so don't wait until the last minute to realize that you're starving and need something ASAP. That's usually when you're most likely to fall off track. Keep a bag of almonds, a piece of fruit, homemade energy bars, whole-wheat crackers or a bag of carrots on hand in case you come down with a bad case of the munchies.
3. Get breakfast ready.
Whether it's hard-boiling some eggs, making muffins, prepping a bowl of overnight oats or lining up mini egg breakfast cups, take some time to make sure that you'll have a well-balanced breakfast that you can fit into your morning routine. Extra bonus points if it's a breakfast you're looking forward to. Nothing adds a little extra motivation to get out of bed like a yummy breakfast waiting for you.
4. Eat a balanced dinner, and eat it slowly.
Just because you may feel like you've eaten unhealthily or consumed too many calories today, skipping your last meal doesn't necessarily reconcile this. Instead, eat a well-rounded meal with a lean protein, some healthy fats and plenty of vegetables. Eat it nice and slowly to create a feeling of satisfaction. This way, you'll wake up tomorrow morning feeling fueled and ready to go.
5. Start a food journal.
Writing down what you've eaten that day is a great exercise for most people to have a reflective look at the foods they have consumed. This helps in holding yourself accountable and also in setting new goals to make changes in your diet.
6. Set the alarm clock one hour earlier.
Channel some of your motivation into a power workout tomorrow morning before class or work. Starting your day with some physical activity is a great way to rev up your metabolism, release some endorphins and get yourself in a focused, rejuvenated mindset for the day to come.
7. Don't sweat today.
The good thing about falling off track is that there's always tomorrow to get back to your routine and start fresh. Making lifestyle changes doesn't happen overnight, and sometimes there will be days where you have no other option but to roll with the punches. Take it day by day: regardless of how you feel about today, tomorrow is the perfect opportunity to lead the healthy, happy lifestyle you are reaching for.
---
For more wellness tips, visit our health page!
---
Cooking Light empowers people to cook more for good health. Online at www.cookinglight.com.
©2020 Meredith Corporation. Distributed by Tribune Content Agency, LLC.