Health: The Best Superfoods for Your Workouts
May 21st, 2021
Pump it up before you pump it out
---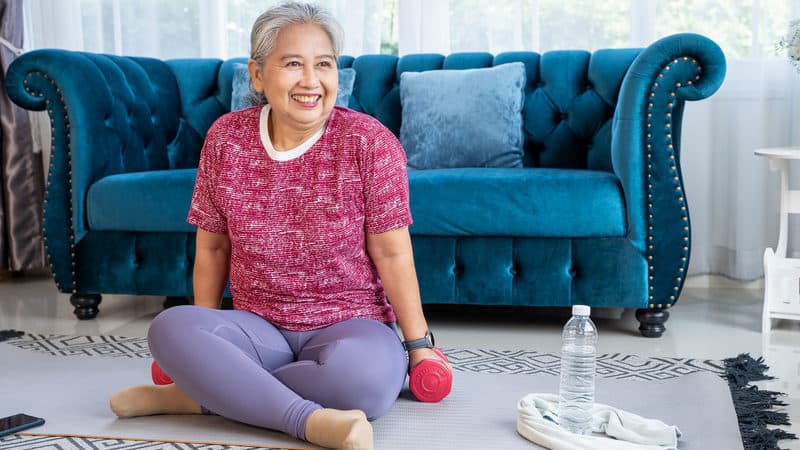 Call them what you like — power produce, wonder foods or nutritional powerhouses — superfoods are recognized as whole foods that can bolster overall health and reduce risk of chronic disease.
These nutrient-rich foods are clearly beneficial to everyday health and some are extra-potent when it comes to fueling workouts. According to Wendy Bazilian, Dr.P.H., RDN, superfoods for your workouts can help build and repair muscles, aid in hydration, and balance energy.
So how do we get more of these healthy eats into our daily diets? Bazilian says superfoods need to be delicious, easy-to-use and versatile, so you can feature them in many different recipes. Here are some of the best, easy-to-find spring superfoods you'll want to buy to power your body for your spring and summer workouts.
Strawberries
Bazilian, who's also the author of "The SuperFoodsRx Diet," loves this antioxidant powerhouse and heart-shaped fruit for its fiber and vitamin C. "Vitamin C is essential to a healthy immune system, helping wounds heal properly, building and maintaining cartilage, and keeping your skin healthy and vital, too," she says. Add strawberries to sweeten your oatmeal in the morning, or mix in slices to your salad at lunch.
Artichokes
This may be one of the most surprising superfoods for your workouts, but Bazilian credits artichokes for their fiber and particularly high antioxidant count. "A whole medium artichoke has only 60 calories and 10 grams (over a third of your daily recommendation!) of fiber," she says. Try the veggie as a topper for pizza, pastas and salads.
Avocados
Seems like there's nothing this super veggie — ahem, fruit! — can't be used for, and with several peak seasons, it's easy to get your hands on one. Once you finally find a ripe one, try avocado in a variety of recipes, from toast to smoothies. In "The SuperfoodsRx Diet," Bazilian praises the pick: "A source of 20 vitamins and minerals, avocados also help make us feel fuller longer due to their fiber and heart-healthy monounsaturated fats."
Blueberries
Known for their powerful antioxidants, these snackable berries may help boost immunity, reduce inflammation, support brain health, protect against heart disease and cancer, regulate blood sugar and fight off UTIs, according to Cynthia Sass, M.P.H., RD. Now, that's a superfood.
Asparagus
The veggie is high in antioxidants and low in calories and can support digestive health and immunity and help lower blood pressure, Sass says. Asparagus can be eaten at any time of the day, whether it's with eggs and smoked salmon at breakfast, or with a chicken breast and brown rice for dinner after a workout.
Apricots
Bazilian recommends apricots for a low-calorie, high-fiber dose of vitamins A and C, nutrients that are "important for keeping our immune system functioning at its best, our skin healthy, and preserving vision as we age." She suggests incorporating the underrated fruit into your diet by mashing some into a salsa for fish or chicken, putting them in pancake batter, or simply eating them on their own.
Watercress
High in antioxidants, low in calories and rich in immune-supporting vitamins A and C, this leafy green helps offset the wear and tear of exercise. That's why it's one of the best superfoods for your workouts. "Blueberries and watercress are ideal pre-exercise," Sass says, "to help fuel activity and raise blood antioxidant levels to protect cells from excess damage during workouts."
---
And for even more wellness tips, visit our health page!
---
Health delivers relevant information in clear, jargon-free language that puts health into context in peoples' lives. Online at www.health.com.
©2021 Meredith Corporation. Distributed by Tribune Content Agency, LLC.