Help! My Mother-in-Law Can't Cook!
March 15th, 2022
The family appreciates bonding at meals, but one person's cooking makes them ill
---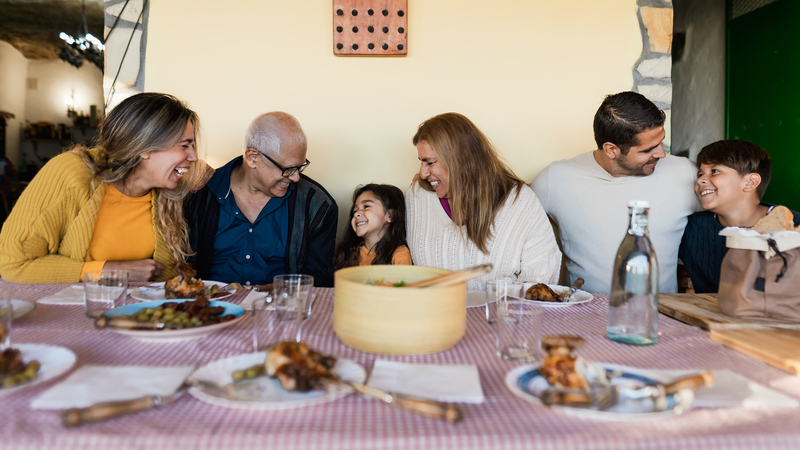 Not only can the mother-in-law not cook, her cooking makes people sick! See what Amy Dickinson advises the daughter-in-law, who values delicious food, family meals – and not getting ill from eating undercooked meats.
---
Dear Amy:
I learned how to cook from my mother, grandmother, and aunts – who all lived under the same roof. In a Latin family like mine, it was a given that women learned to cook. I loved being among these wise ladies.
Fast-forward to now. I am married to a wonderful man. Although he's not Latin, he has fully embraced my family and culture.
My husband comes from a small family and his mother likes having everyone over for dinner.
The problem is that this woman cannot cook and she has no interest in learning.
There are family members (including my husband) who get physically sick after eating one of her meals!
I've tried bringing over a side dish, but she takes offense. A cookbook that was given to her is collecting dust. She declines help in the kitchen.
The poultry and whatever other meat she serves is burned on the outside and raw inside. Nothing she serves has any flavor, and she doesn't get why people are eating small portions of food and why no one wants leftovers.
Going to restaurants is an ordeal because she complains about everything she orders and sends it back.
She doesn't see anything wrong with her lack of cooking skills!
I won't invite her over for dinner because she claims she has food allergies and other illnesses, which have never been medically diagnosed.
Amy, how do we tell this woman that her cooking makes people sick without offending her?
– Not Hungry
Dear Hungry:
Whatever message is delivered, I suggest that you should NOT be the person to do it. You are justifiably proud of your culinary tradition, but you are dealing with someone who did not grow up in that same tradition and quite obviously will not embrace it.
Your mother-in-law doesn't see anything wrong with her lack of cooking skills – because she doesn't have cooking skills, and doesn't seem to want to acquire them.
Food seems to be an extremely important sticking point for both of you.
No one should consume food that is obviously not safe to eat, and if meat is undercooked, you should avoid it. Your husband (not you) should ask his mother, "Mom, could you cook this longer? I'm not sure this is cooked-through."
You could work on becoming more tolerant all-around.
The idea is for you to demonstrate that you can create in your own home the generous, loving, hospitable, and lively culinary tradition that you grew up with.
Invite your mother-in-law to your home for meals, and let her know that if she is nervous about eating your food, she can bring her own, but that you will always set a place for her, because, as you know, love and kinship surrounding the table are the most important ingredients of all.
---
---
In the tradition of the great personal advice columnists, Chicago Tribune's Amy Dickinson is a plainspoken straight shooter who relates to readers of all ages. She answers personal questions by addressing issues from both her head and her heart – ranging from a mother-in-law whose cooking makes people sick to to DNA surprises. A solid reporter, Dickinson researches her topics to provide readers with informed opinions and answers. Ask Amy, P.O. Box 194, Freeville, NY 13068
© 2021 by Amy Dickinson