Unique Ways to Include Your Birthstone in Your Home Décor
| September 29th, 2020
Bring your favorite gemstone into your home
---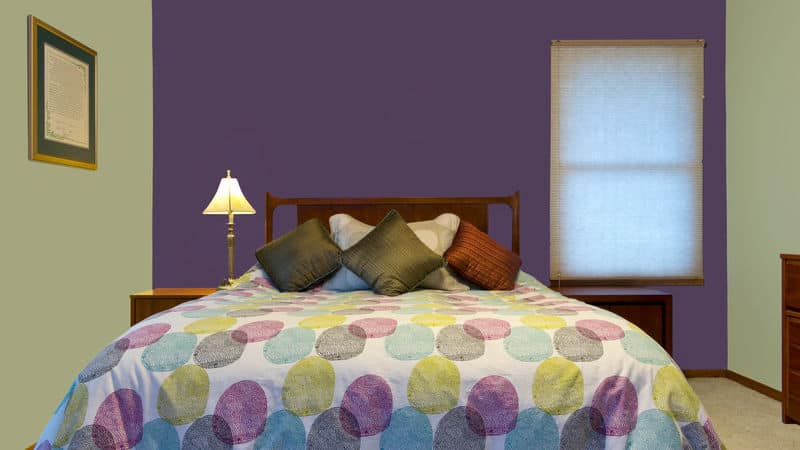 Your home should be a reflection of you. What better way to present it than by incorporating something that is particularly connected to your identity? Bold or subtle, if you include your birthstone in your home décor, you present a unique and elegant way to show off your personal style.
Décor Basics
One of the easiest ways to incorporate your birthstone is through its color. Color has an instant impact on the mood of a space. Whether you prefer a soft or bold tone is up to you. Pastels soothe while jewel tones impart an air of opulence.
No matter what hue you choose, use the decorating rule of 60-30-10 to help you create a balanced look. This means approximately 60% of the space should be one color. Often this means the walls and large accents like a rug or couch.
The secondary color should be 30% of the total, and half as much as the primary. Curtains, painted furniture, bed linen, accent seating and perhaps an accent wall fall into this category. The secondary color supports the primary but is sufficiently different to add interest.
The final 10% is your accent color. Artwork, lamps, throw pillows and other decorative accessories belong in this group.
Colors that are personally meaningful show off your individuality, and make a space more inviting. Your birthstone color can work in any of the above groupings, or all of them, creating a unifying theme throughout your home!
Décor Ideas for Individual Birthstones
Colors have meanings as distinct as their place on the rainbow. Use these ideas as a springboard to include your gemstone in your home décor.
JANUARY: GARNET
January's garnet is deep and rich. Signifying power and energy, garnet is perfect for social areas such as the dining room. A garnet rug or tablecloth is warm, inviting and luxurious.
FEBRUARY: AMETHYST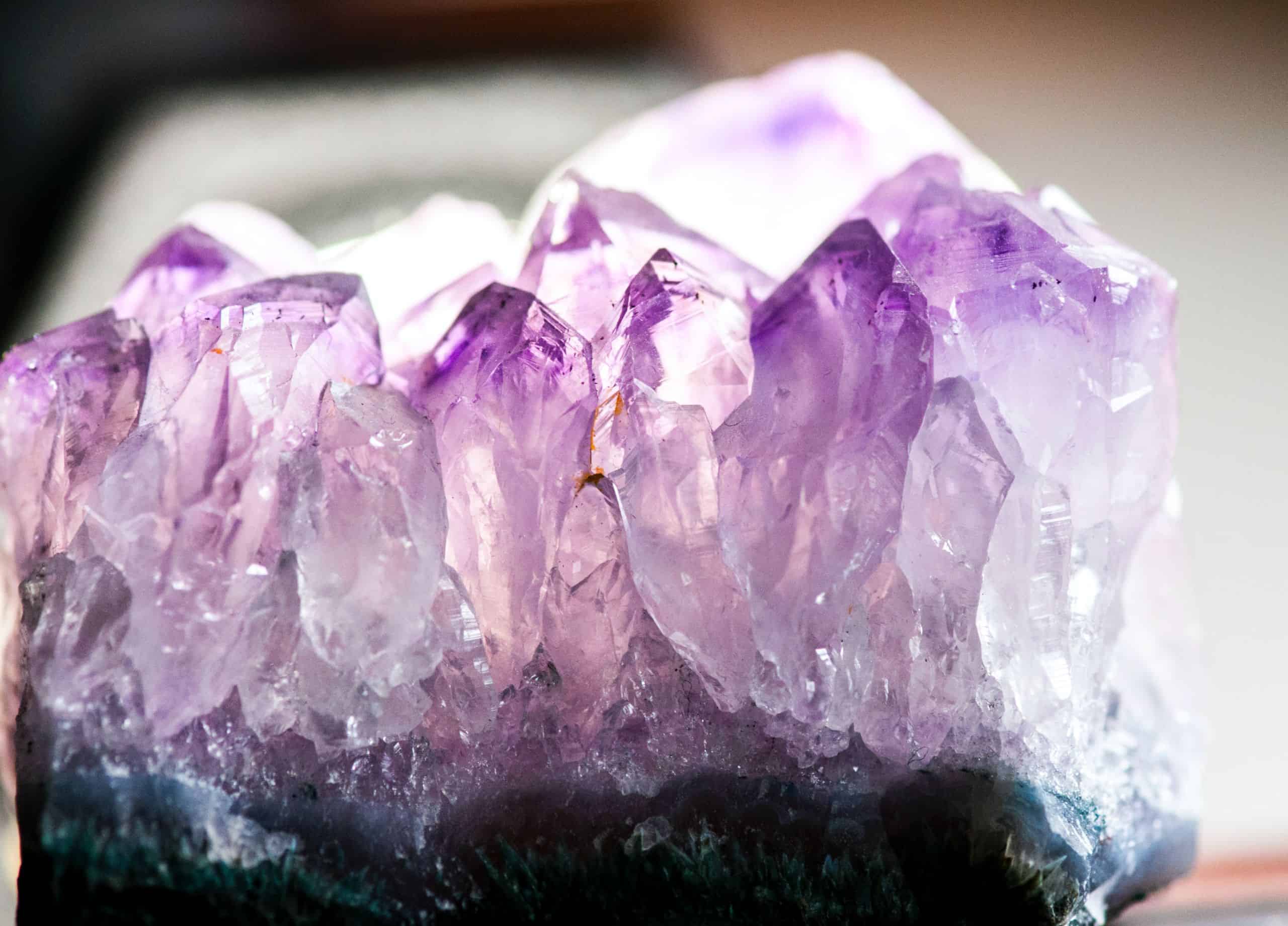 Amethyst as a primary color is probably best as a pastel. As a secondary color or accent, amethyst pairs perfectly with neutral tones for a fresh, modern look that banishes boredom. Want to add a touch of the unexpected? Place an actual birthstone, such as an amethyst geode, on a side table for instant luxury along with a hint of whimsy. Birthstone geodes also make a great ice-breaker for the office.
MARCH: AQUAMARINE
March's aquamarine is simultaneously calming and invigorating. Aqua furniture or accent pieces offer a relaxed, beachy vibe, while aqua painted walls are modern and inviting.
APRIL: DIAMOND
April's diamonds inject opulence into your space, and metallic accents are a symbolic way to incorporate the shine of diamond into your décor. For a different take on April's birthstone, diamond-shaped tiles or mirrors add an aristocratic air to a kitchen or bathroom.
MAY: EMERALD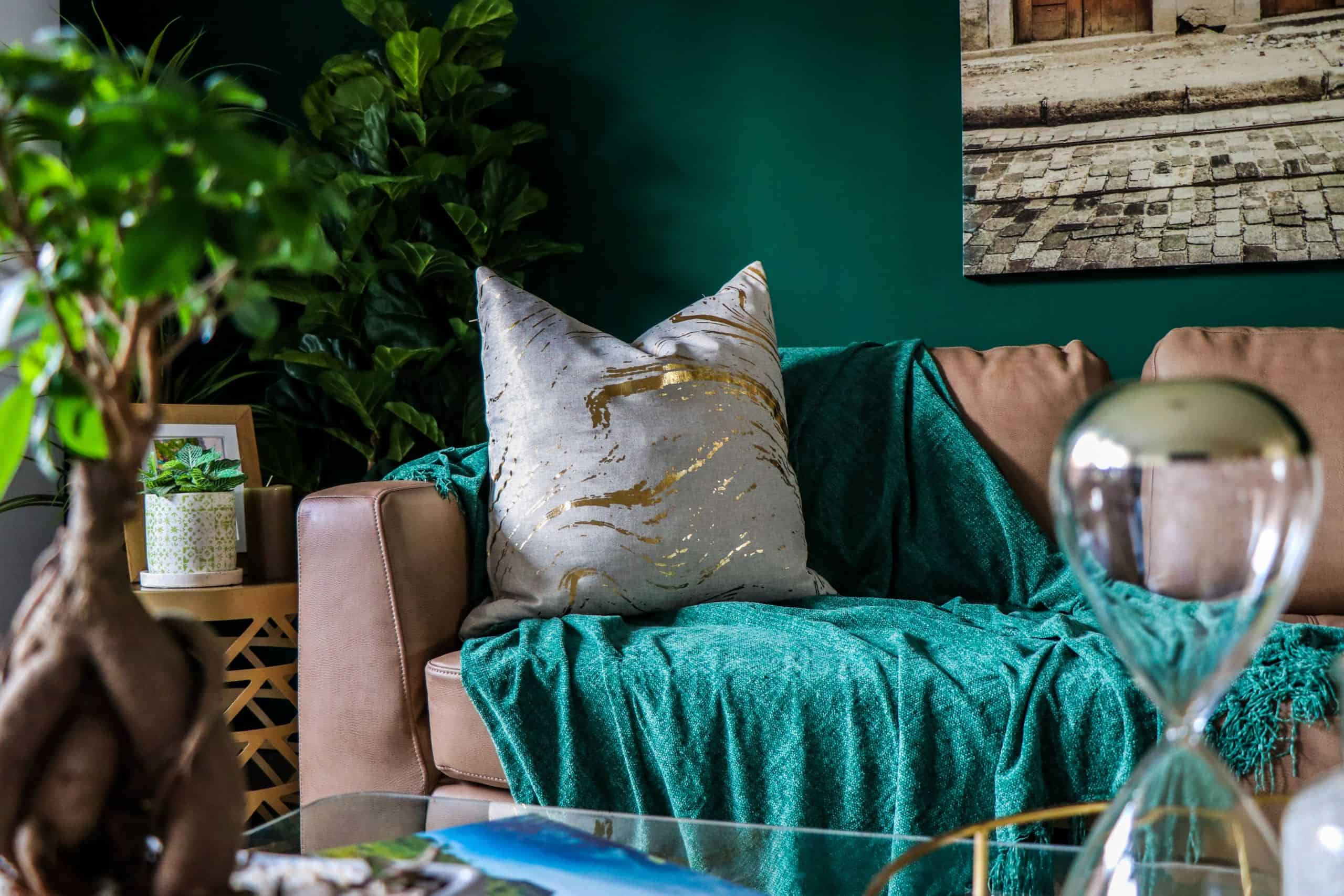 The rich, vivid green of May's emerald makes a gorgeous accent color. Invite nature into your home with a throw that can be echoed with houseplants, or even an accent wall for a refined splash of color.
JUNE: PEARL
Pearls embody sophistication. In contrast to stark white, the subtle off-white of pearls is warm and welcoming in virtually any décor. Pearlized paint or tiles offer another way to make a contemporary yet cool statement about your June birthstone.
JULY: RUBY
Dorothy's ruby slippers were the key to her finding her way home, and those with a birthday in July already know that ruby's richness livens up any abode. A ruby couch is fit for a queen, while a ruby-topped table is an open invitation to conviviality.
AUGUST: PERIDOT
August's cheerful peridot green offers the opportunity to bring nature indoors. Echo the color with a bowl of Granny Smith apples and a lush houseplant to continue the theme. Peridot is perfect anywhere you want a pop of fresh color.
---
Cozy & Popular Farmhouse Décor
---
SEPTEMBER: SAPPHIRE
For those September babies, a contemporary sapphire sofa is simultaneously cool and energizing. Sapphire is equally gorgeous as an accent piece such as a vase or in a painting, offering a sumptuous pop of color in an otherwise quiet corner.
OCTOBER: OPAL
An opal blue rug is the embodiment of sophisticated glamor, while opal blue walls make an exceptional backdrop for metallic highlights. Accent with silver, green, pink or orange to capture the fire of October's opal.
NOVEMBER: CITRINE
The yellow-gold of November's citrine is perfect for personal spaces like the bedroom; look for a cozy citrine-colored lamp or shade. Citrine is equally delightful in more public areas such as the bathroom where its warm, flattering hue creates instant glamor.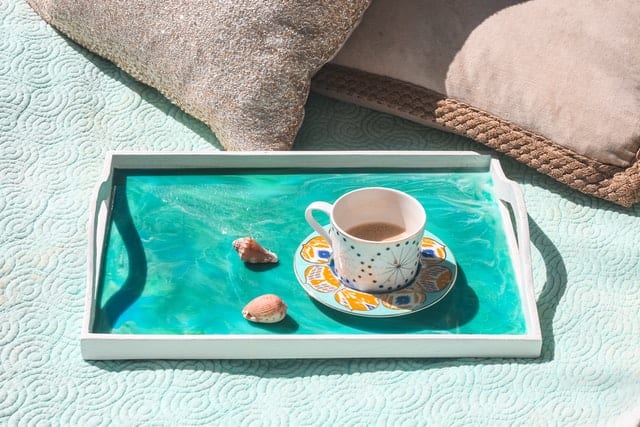 DECEMBER: TURQUOISE
December can be dull and gray, but its birthstone will brighten up any space. Use turquoise in the kitchen for a cheerful, retro look or paint an old tea tray or table for some instant yet useful fun!
Include your birthstone in your home décor to provide inspiration and bring a whole new meaning to the expression "personal space."
---
Sue Seabury is a novelist and content writer for The Pearl Source. When she isn't writing about the latest fashion news, she's busy researching the next exotic location to send her characters to.